Adler Class 8 Vintage/Antique sewing machine.
Circa 1925
Adler translates from German into English as "Eagle".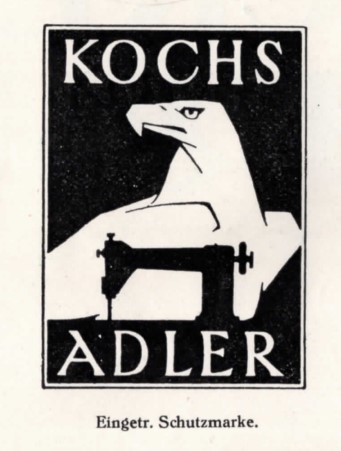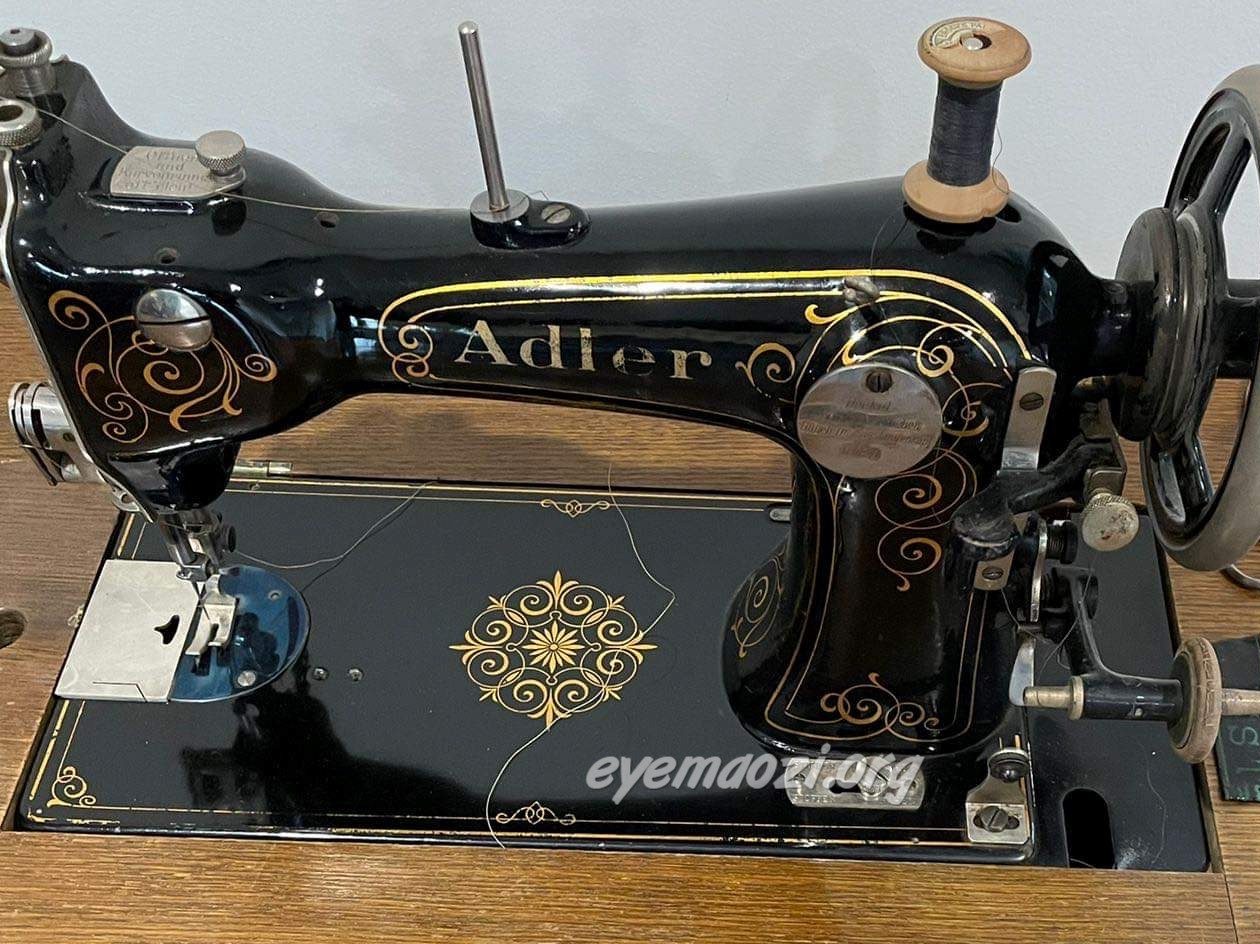 This is definitely one of my prettiest machines and it looks very steampunk with all of its scroll decals and protruding metals pieces. Soon to be one hundred years old and in immaculate condition for her age.
How this machine came to me.
I saw this machine advertised on FB marketplace in June 2022. The pictures were taken from a distance and at first I thought the decals had been silvered, which can happen to gold decals if cleaned with chemicals. It also looked as if there may have been a view pieces missing. I waited a week and the advertisement was still there. I realized that the machine was only 10 minutes away, so I decided to contact the seller and see if I could just go and look at the machine. As it turned out, the seller was happy to send me more photos and I saw what a beautiful complete machine this was. The decals seemed immaculate. A little bit of research later, primarily on the Adler – Naehmaschinenverzeichnis page and I decided this would be a lovely machine to add to my collection. I was not disappointed.
The history of this particular Adler Sewing Machine.
This machine was sold to me by the grandson of the original owner, he was now in his 70s and could remember playing under the machine as a child. His grandmother had emigrated to Australia from Switzerland and the family believe she had brought the machine with her. It's amazing to think that this was just after the first world war, in the swinging 1920's.
I suspect that the original owner did infact bring this machine with her. I have found no other examples of the Adler of this vintage in Australia. The only other machines in my collection even close or similar to this one, are my Singer fiddlebases and my Pfaff 130.
Overview of condition.
The machine came with so many original attachments and had been cared for all this time. Unfortunately someone had placed a pot plant on the veneer top and it will need a minor repair, but this is nothing compared to how pristine this whole unit is. Some of the original tables have an eagle emblem in the cast iron of the base, unfortunately this one does not. It is a much more art deco design in my opinion. I have given the machine an oil and it freed up instantly, threaded it right away and it stitched without missing a beat. She will need some more cleaning, but not much as she is already such a beauty. Following are links to the two booklets that came with this machine.
Free pdf booklets for the Adler Class 8
The booklets that came with this machine have been scanned by me and added to my google drive. This drive can be found here and has many free sewing machine instruction books and ephemera.
Instruction book for Class 8, 10, and 12. The Adler Class 8 is located here for free as a pdf on my google drive.
Stitches book for the Adler Class 8 is located here for free as a pdf on my google drive.
The following images are from the stitches book that came with my machine. This book available as pdf download here.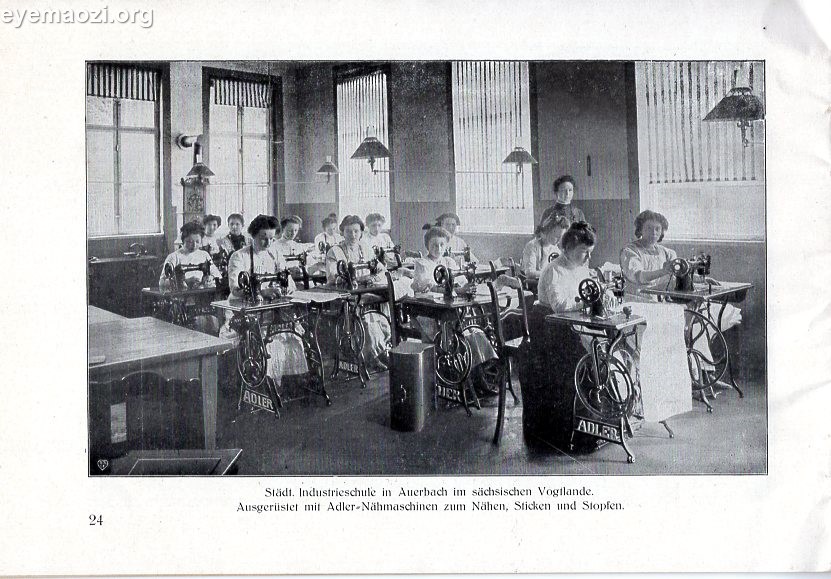 After an oiling.
Sitting for many decades without being used, just needed an oiling and this is what she did.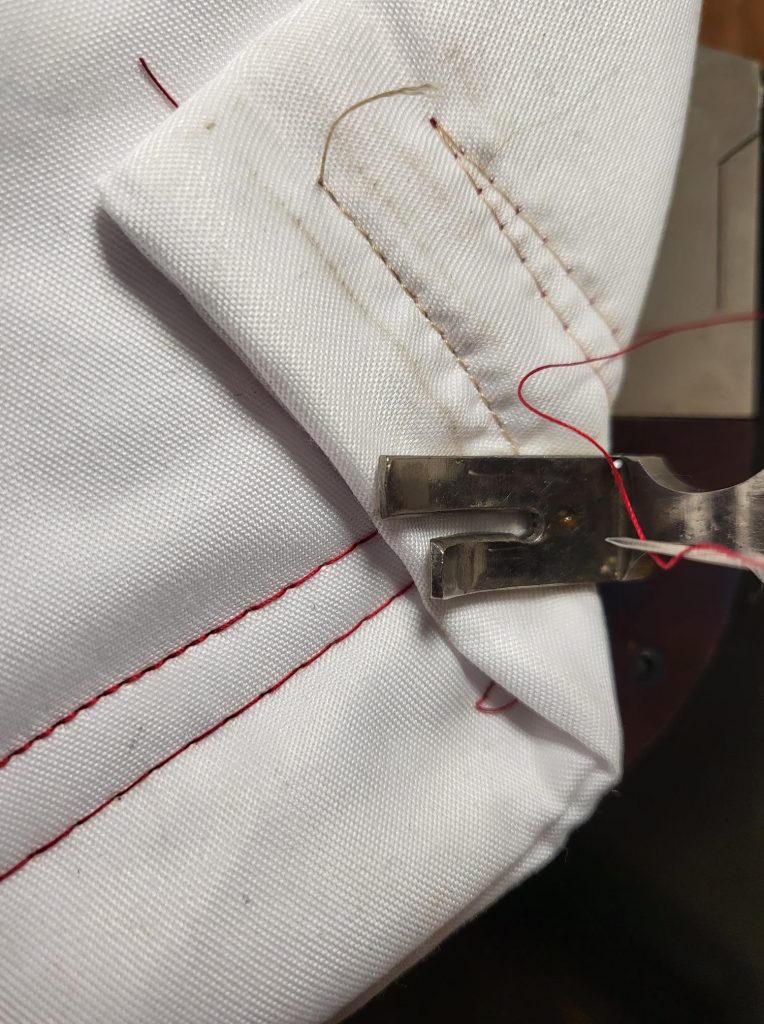 1925
This machine is one I spotted at the Adler – Naehmaschinenverzeichnis
This machine came with a sales receipt dated 20th December 1925 with the serial number 324949. see below receipt.
My machine has a serial number of 321729, so it is only approx. 3000 machines removed and made slightly earlier, so I am safe to assume my machine is either 1925 or earlier.