Portable straight stitch
1960s
Aluminum body.
Anker-Phoenix A.G. Bielefeld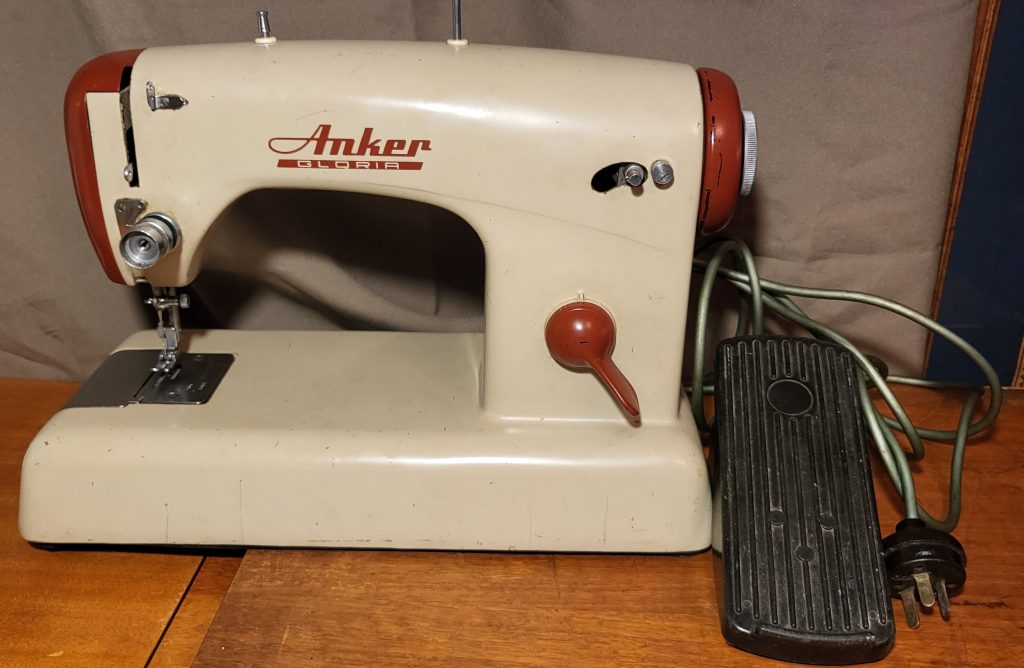 According to the Fiddlebase website the Anker history in the 1950s and 60s was….
In 1958 a subsidiary company was formed called Anker Nähmaschinen A.G.
In 1959 Anker-Nähmaschinen AG merged with Phoenix-Nähmaschinen A.G.
History and how this machine came to me.
This machine is much later than my Anker RZ and my Phoenix 283, it carries some traits from both factories. It is also smaller, light weight, mostly aluminum. It has at least one plastic gear, so not something I would normally collect, however…. It is unusual and not easily found in Australia, so when I saw it for sale and going cheap, I thought I'd give it a go. I had also recently seen a youtube put up by Wayne and Judi at Sew What Maryborough on this exact same machine and theirs looked pristine. That youtube you can see here. Mine turned out to be far from pristine, but I knew that before I committed to buying it.
Condition.
Like a couple of my rescue machines, this one I have been unable to produce a stitch. It was seized and I rectified that, but now it won't take up the thread from the bobbin. It may be a simple fix, but for now it is another in my too hard basket. A beautiful little machine and Gloria can go back and slumber in her little beat-up case. One day when I retire, or someone else finds her, maybe she will come back to her glory. Good news is her motor runs, her light works, and she is no longer seized. She came with no accessories, so she may even be a good candidate as a donor machine.
Go here, to download a free pdf version of the manual (in German) for this machine, the Anker Gloria. I don't have a copy in English.