ANKER – WERKE  A.G.
Germany circa 1956
Anker-Werke A.G. Bielefeld
Straight stitch and zig zag, takes 4 cams for different pattern stitches.
A very industrial era looking machine. Below are pictures of two machines that have passed through my hands and no longer reside here.
The shellac on these machines has turned a brown colour and both had issues, which the new owner (collector) was more than happy to address.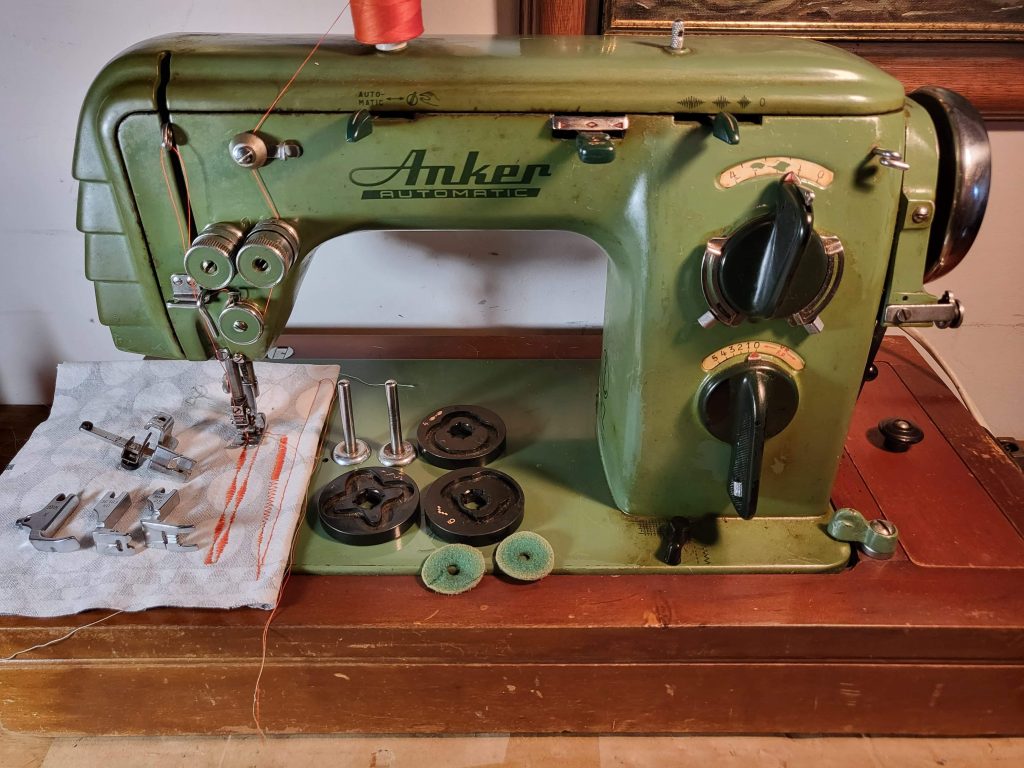 These two machines came with full sets of 4 cams each and are beautiful strong machines. In time I hope to come across another that I can add to my permanent collection. The first machine came in a table, but the table was not able to be salvaged, this machine has the Coronet emblem under the dial. It had a broken lid hinge, so the top did not hinge open, like an image you can see below. The second machine came in a case, but I cannot be sure if it was original, as the previous owner had swapped machines around in tables and cases, so the wooden case may not have been original. This second machine had a missing part for the bobbin winding mechanism under tha hand wheel.
The instruction manual for this machine can be found here.
The stitch book for the cams can be found here.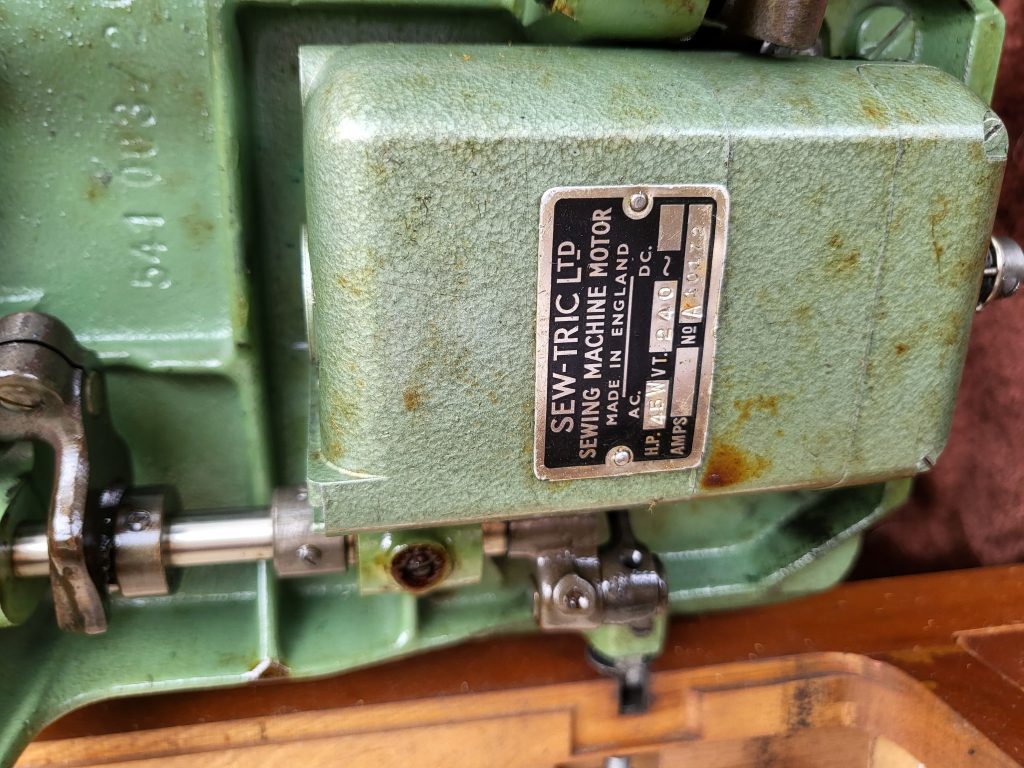 ---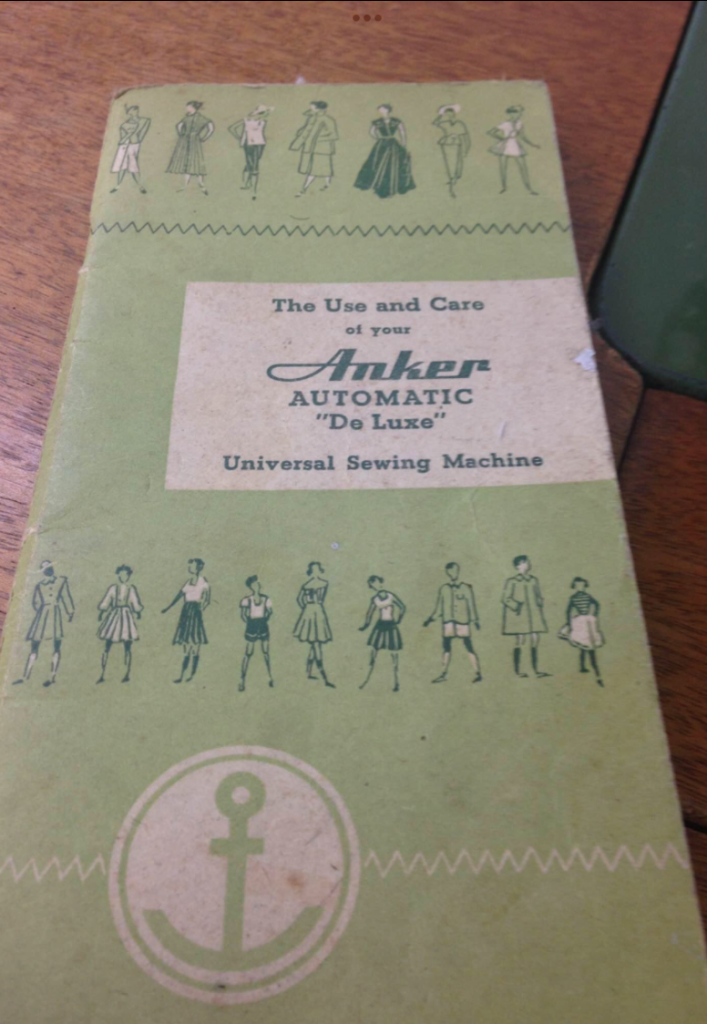 Anker-Werke AG was a German manufacturer of sewing machines, cash registers, booking machines, small motorcycles and bicycles based in East Westphalian city Bielefeld. Founded in 1876 as Bielefelder Nähmaschinenfabrik Carl Schmidt, the company was soon renamed Anker Werke. After the 2nd World War in 1948 with the Reconstruction began, with the company concentrating on office machine and cash register production. Bicycle and motorcycle production was outsourced. 1958 Anker-Werke acquired the majority of shares in Phoenix AG and merged to form Anker-Phoenix Nähmaschinen AG. In 1968, sewing machine production became final adjusted. In 1976, Anker-Werke AG filed for bankruptcy and was bought by the British company Thomas Tilling. In 2006, the last surviving part of the company Anker, the Anker Systems GmbH in Bielefeld, Germany, acquired by Torex Retail Holdings Limited, an IT provider. In mid-2012, Torex Retail Holdings became Micros Systems.

History – Sewing machine directory (naehmaschinenverzeichnis.de)