ANKER – WERKE A.G.
Germany circa late 1950s
Anker-Werke A.G. Bielefeld
Similar to the Anker RZ delux, this machine has a few differences. The cams are different all together, so I would say this is an upgraded version of that machine.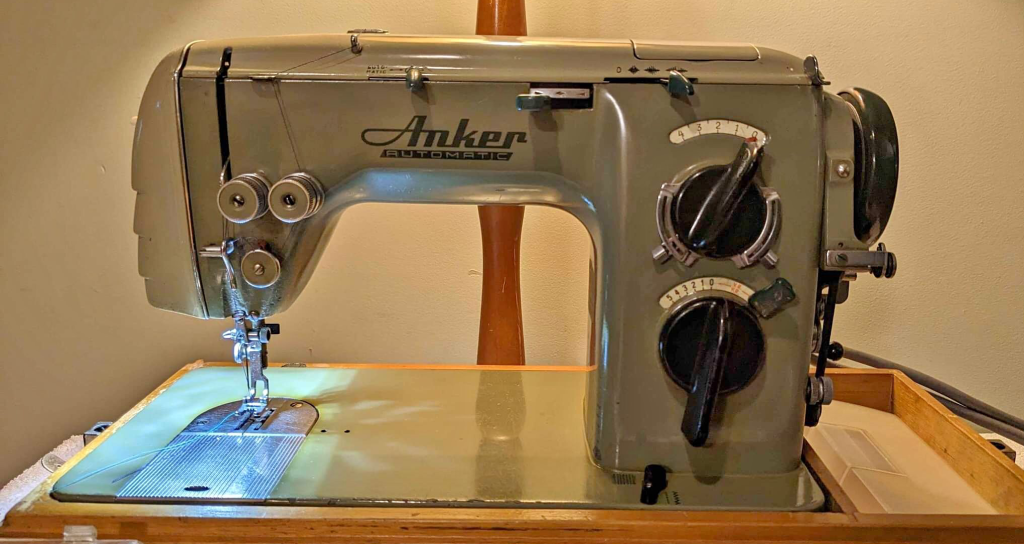 This machine came to me in July 2023 from a fellow VSM collector here in Victoria. So a big thankyou to Molly in Mt Eliza for letting me have her. The previous two Anker RZ delux machines that passed through my hands went to another collector. This one I will keep for sure. It is top of the range and it also is a much nicer colour. I just could not warm to the shellac discoloured green on the other two machines.
Free PDF copies of the manuals that came with this machine can be found on my google drive here.
A free pdf copy of the Anker RZ-K instruction manual can be found here.
A free pdf copy of the Anker RZ-K stitches and cams can be found here.
Below you can see some photos two photos I have taken, of the stitches possible and the cams, otherwise these photos are the ones from the previous owner.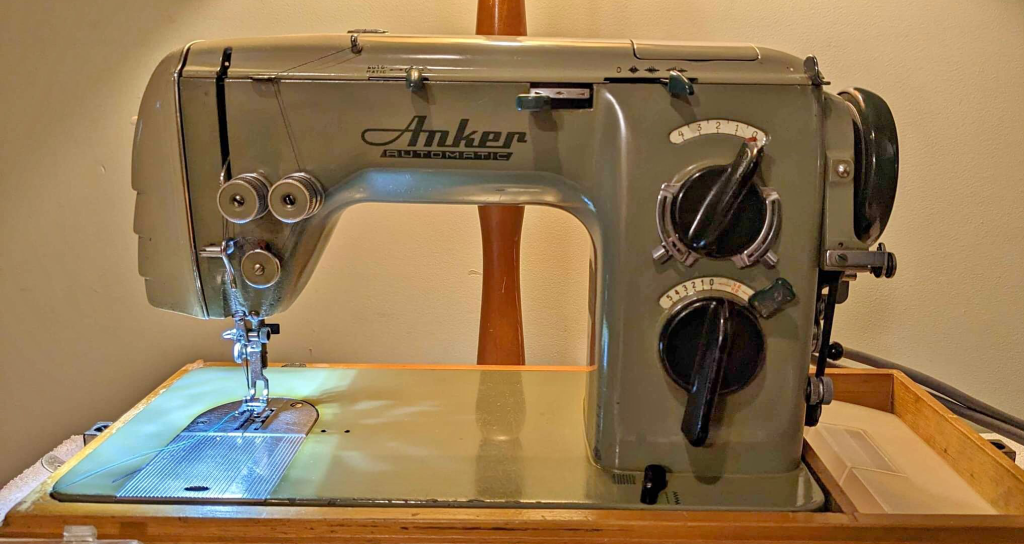 She sews beautifully and with the way the cams work there are countless combinations of patterns and stitch widths. There are 3 double cams, so you just need to insert one to get a pattern, such as 15 below. Otherwise, you put in the A or B or C cam, then add the numbered cam and you have a combination of cams, to get your stitch. In some ways it is similar to the Necchi stacked cams. The large cam in the middle is the buttonhole cam, I have not tried this as yet.