PR 303 Overlocker
Assembled in Australia.
Manufactured in Japan?
3 thread.
1989.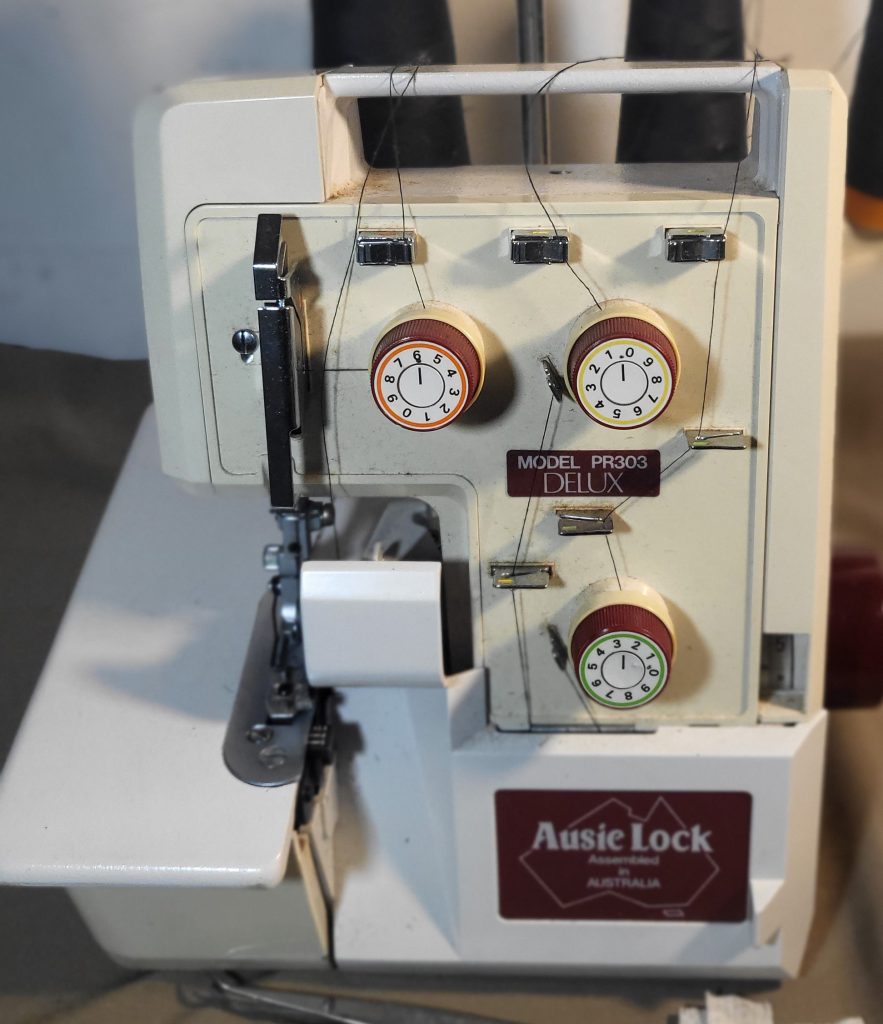 The manual that came with this machine can be found here as a pdf free download.
Luckily this machine came with paperwork. It was purchased in 1989. It would have been rather a mystery to me if I did not find this date.
MYSTERY Machine. The machine has similarities to some of my other overlockers. The adjustable throat plate is the same as the one found on the Pinnock 1. The shape is similar to the Janome JL 603 and JL 634D. The handwheel turns counterclockwise, whereas most Japanese early machines turn clockwise. It only has Assembled in Australia marked on it and no manufacture origin. This is not unusual as many of the Pinnock sewing machines in the 1950s and 60s deliberately kept the manufacture country a secret.
The machine came with many of its original accessories, but arrived in a small suitcase, not original.
Mostly metal with plastic external parts, similar again to the Janome JL603. There are two wicks inside and both had come loose, probably in its early life as there is oil splatter at the back of the machine. Luckily it turns, if what stiffly. I will get it cleaned and I am 99% sure it will sew a nice stitch, like many of these early machines.
These images are of the machine as it was when it arrived.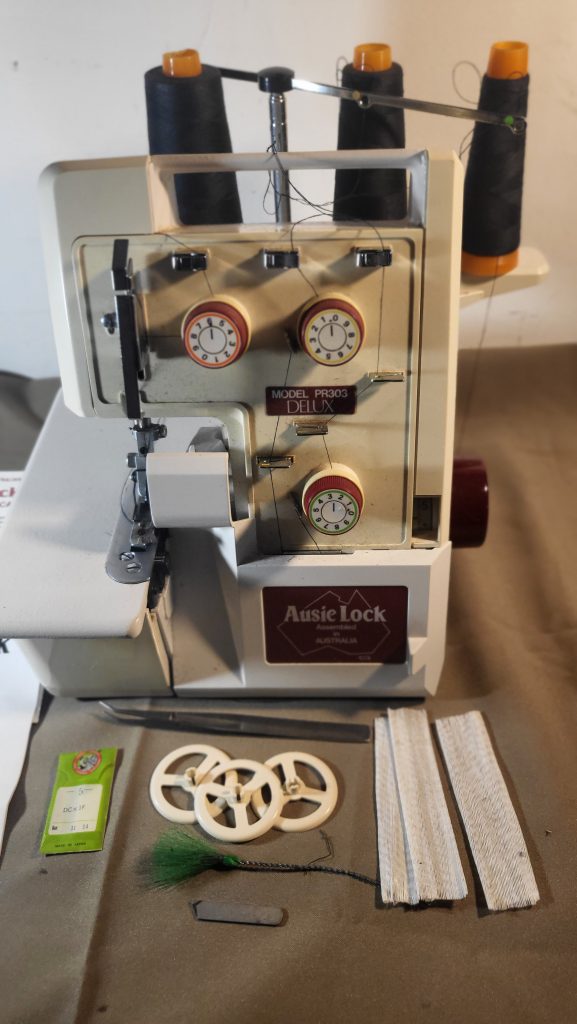 All cleaned and all metal inside.
Overall this machine seems to have been lightly used. It has no corrosion whatsoever, so that is nice to see. Whilst cleaning the machine I found a few things I had missed on first inspection. There is a little view window that you can see from the front, so you can see the number you want to select when you turn the handwheel to adjust the stitch length. The lower looper spool pin is broken, not surprising as these are plastic. I am sure I can rig something up in time to repair this. The light still works. The motor had an oiling and runs well.
Test stitch
All things considered it has a nice stitch. Just a basic clean, old blades, old needle and threads bouncing around uncontrolled on the back. I am sure when all these things are addressed, it will be a wonderful late 1980s machine again.