Juki Baby lock in blue
Juki factory. Made in Japan. Circa 1978.
Mostly metal. This machine came out after the green EA-605, which you can see here.
Three thread machine.
According to a few websites, including the History of Baby Lock, chronology by year and model a Russian website. This machine was released in 1978.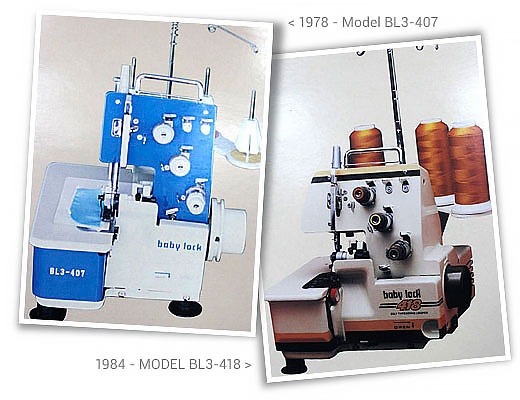 This was another machine that I collected that I was surprised to find being stored in its original box. The seller said her aunt had owned the machine and as far as she knew it was only lightly used. Fortunately, it came with its instruction book, a screw driver and an empty needle case. Unfortunately it did not have any of its other accessories.
The images below are as it was in the wild. It actually turned out to be very clean, but also very dry. The wicks inside needed a good soaking and then the machine was able to sew like it was new.
The instruction book to this machine can be found here.