Juki Baby lock in green
Presumably one of the earliest domestic serger overlocker machines.
Juki factory. Made in Japan. Circa 1971.
Mostly metal.
Four thread machine, with a unique stitch unlike later overlockers. Chain stitch to the left and overlock to the right, two separate stitches.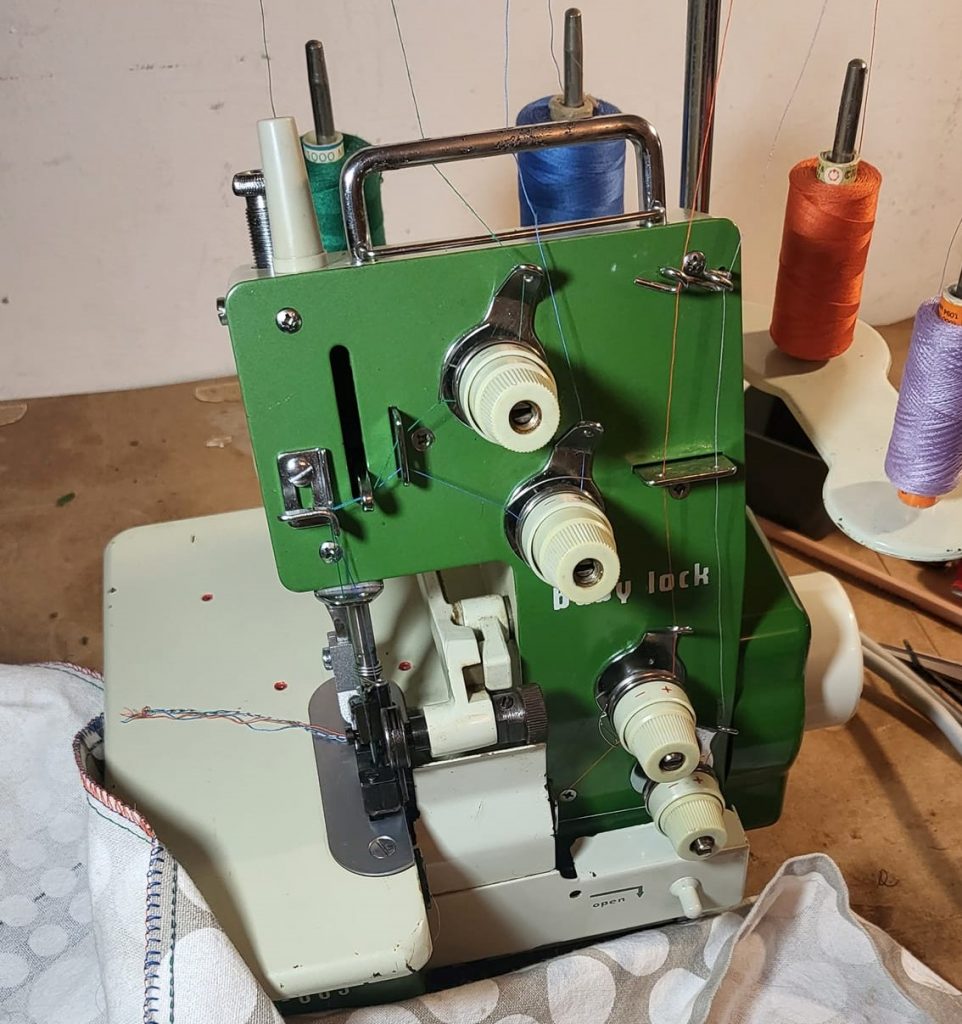 This machine was given to me by a fellow VSM enthusiast. I was actually given two in identical dusty shape. The other I sent to a friend, he got it up and running. That inspired me to give this one a chance and I am glad I did.
It will never be pristine, but considering that it sews is a miracle in itself. Or is it just that these machines were built to last.
This machine had been stored in a dusty farm shed for many years. It has all-metal interior and mechanism, build on a solid cast iron chassis. The side access tray is metal (and now a bit rusted), it has an all-metal removable face plate, metal presser foot lever, solid metal handle which doubles as a thread guide. It is a heavy machine; the metal handle makes moving it very easy. The plastic external parts include the hand wheel, dive belt cover and parts of the tension knobs.
A few months after I was given this machine, I saw an ad for a free instruction manual. When I collected the manual I was excited to see if was for this machine. Not only that but inside it had another manual for this machine. A parts list. You can download both these books for free from my google drive.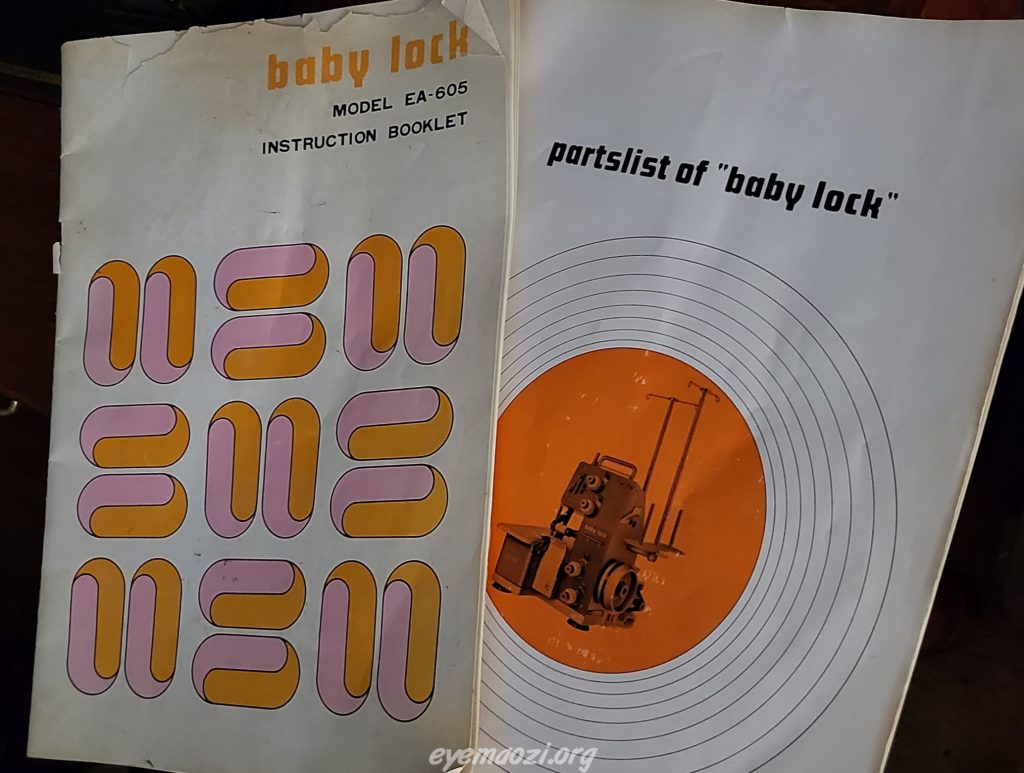 The instruction book can be found here. The partslist booklet can be found here.
Another version of the instruction book can be found on my google drive for FREE , here. I do not own the hard copy of this one, it was found for free in a FB group.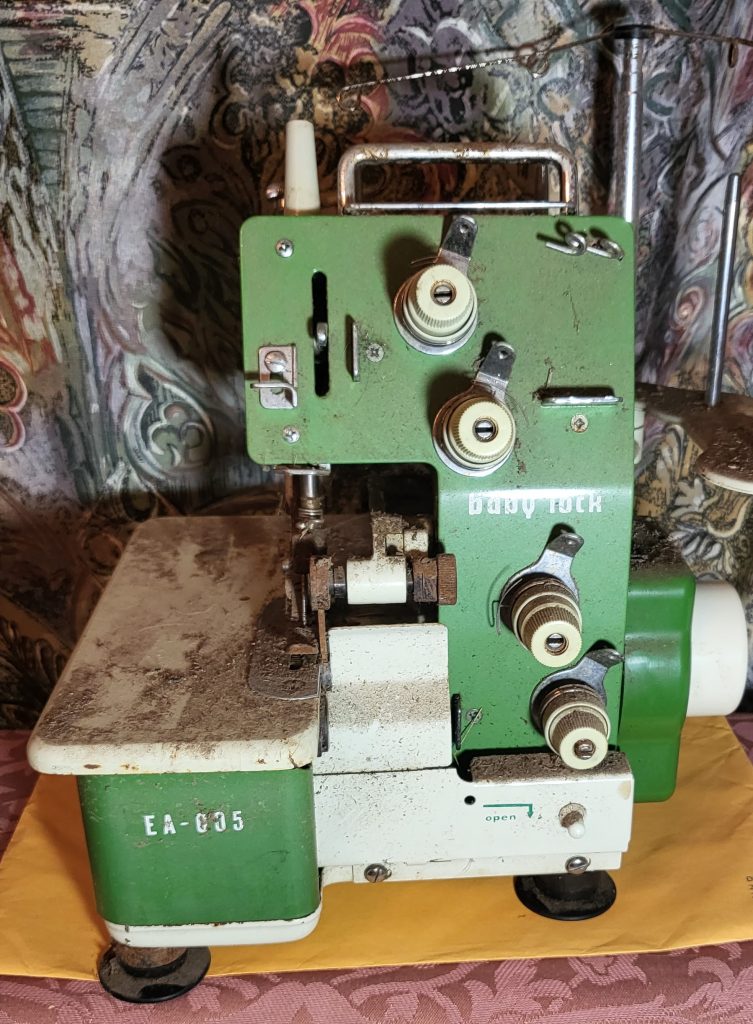 A bit of oiled sandpaper and most of the surface rust came free. Not a pristine machine by any stretch of the imagination, but a true survivor.
1975
The unique stitch that this machine does, is shown here in this advertisment.