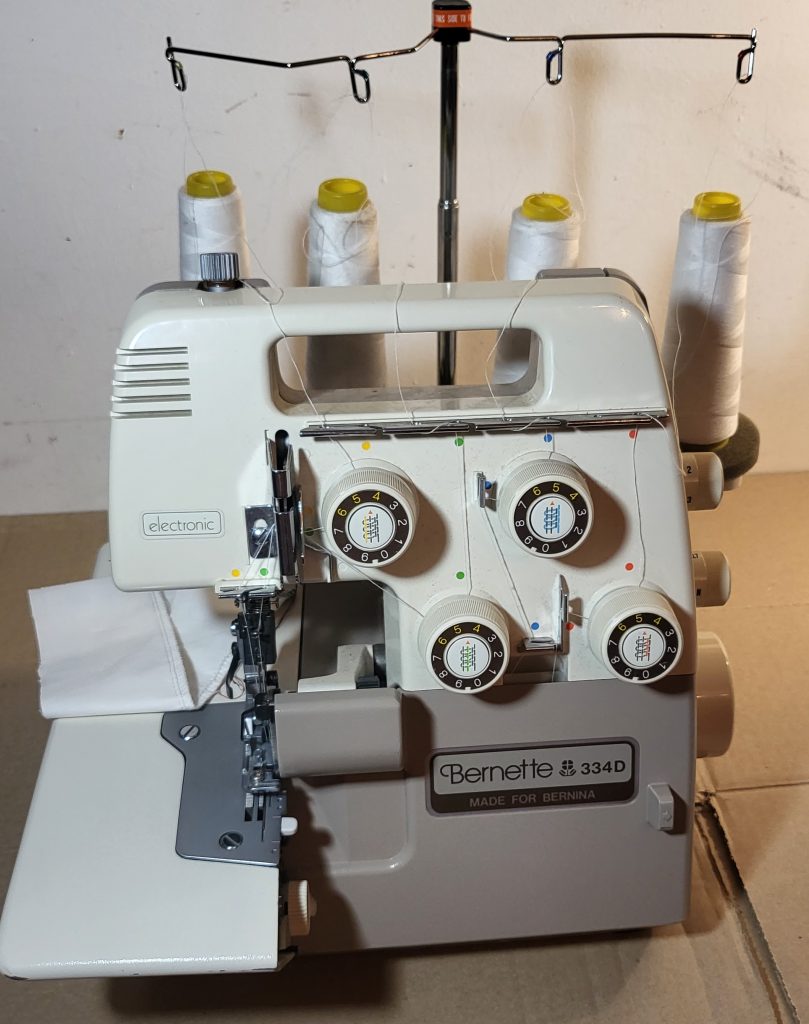 I kept an eye out for this machine as I was curious if it had the plastic parts like the Bernette MO-234. Well, I finally found one locally. I got it cheap as it had a broken spool pin, but otherwise in good working order with instruction book and accessories.
I opened her up and straight away saw the plastic gear. I did some research and found that you can purchase a metal one if you need to, so I guess that is a plus. Still it is disappointing to find that this Bernina machine has once again got plastic workings. So many of the other machines from the 1980s are all metal inside.
I have repaired the spool pin with a wooden one (yes it is a wooden pencil filed and sanded to shape) that works just fine. The plastic gear in this machine is still intact and looks fine, so I won't need to replace it. However like all things plastic it will become brittle over time.
Update May 2024 I received this information from my sewing machine technician, he was able to clarify the difference between the 334D and 334DS.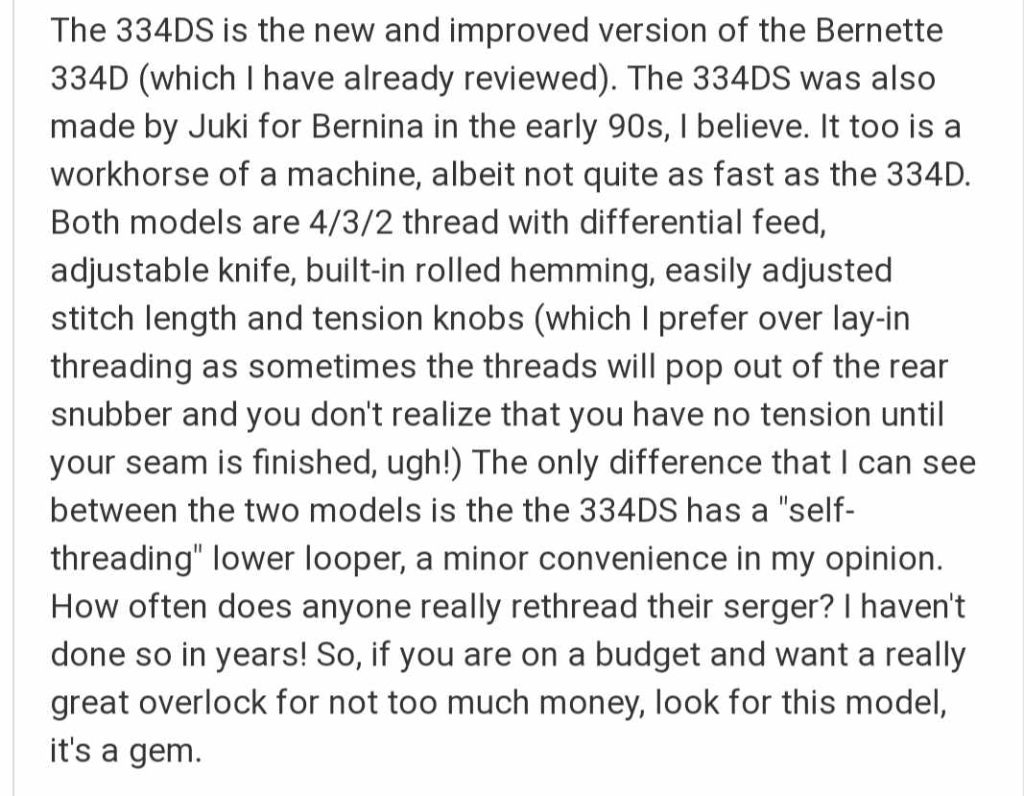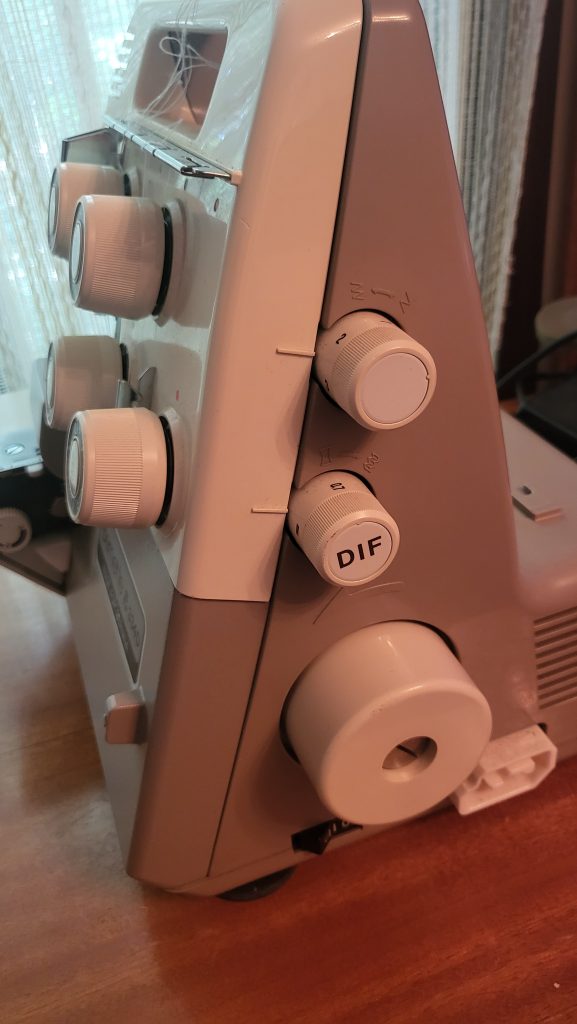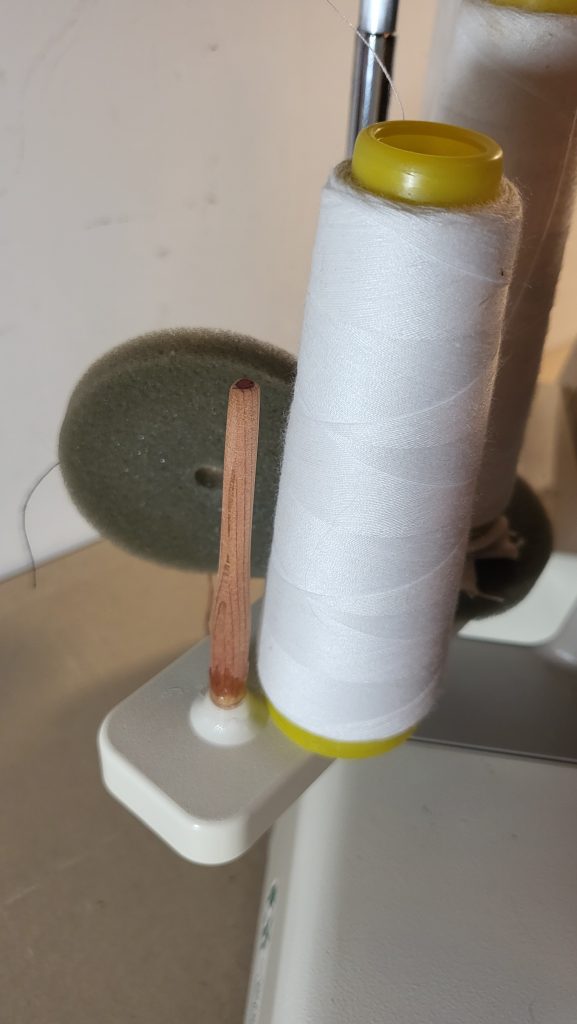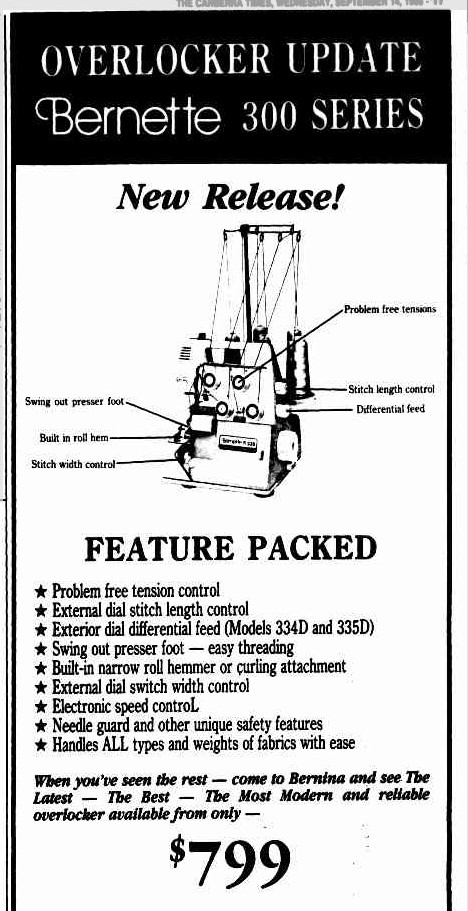 This machine is now no longer in my collection, it has gone to someone who will be able to use and cherish it.