Overlocker
Made in Japan, 3 thread, no differential feed.
All metal inside.
Carry handle is part of the chassis. The carry handle is part of the metal chassis, so carrying this machine by the handle feels safe, not like it's going to break off.
Presser foot lever is on the right and is plastic, which is one thing I did not like. As you can see the dials and front plate are plastic, like so many of these machines.
I would put this machine on par with the Janomelock 603A in its quality and robust feel.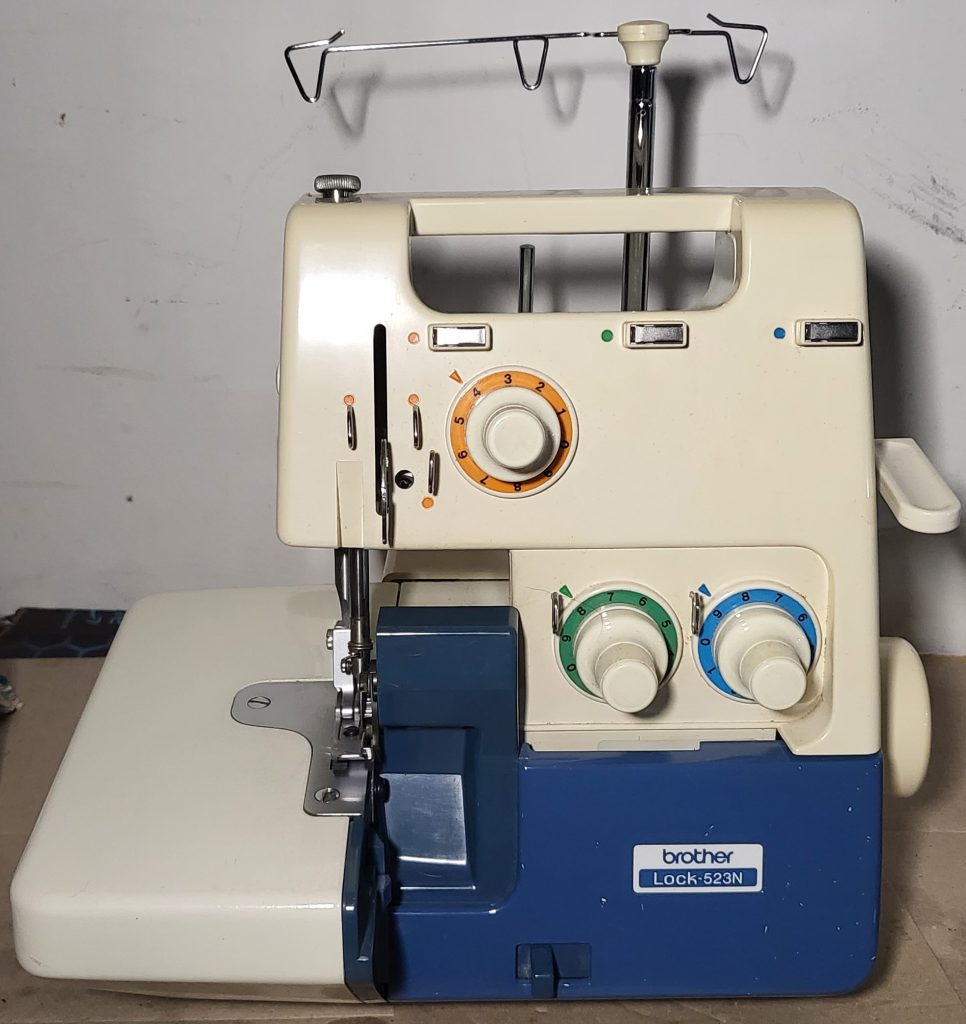 I've since acquired the 4 thread version of this machine, the Brother 526 which you can see here.
The instruction book that came with this machine can be found here.
The Simplicity 1985 Overlocker guide that came with this instruction book can be found here.