CFM Craftamatic SWA2000
This CFM was the first CFM Pinnock in my collection. In other parts of the world this machine can be found in Blue. It is also known as Dressmaker 2000 and you can find the instruction manual here.
I was drawn to the orange retro colour and fell in love with the chrome dials. It taught me a lot about the CFMs. This one I believe originated in Japan, well its chassis did as it has the JC30 stamped underneath. Unfortunately it has one plastic gear that controls the zig zag and this has perished, as I have discovered is common. A metal replacement part can be found, but at this stage is very expensive, so for now she is a straight stitch. I found the cams to go with this machine and these do enable me to produce zigzag and patterns.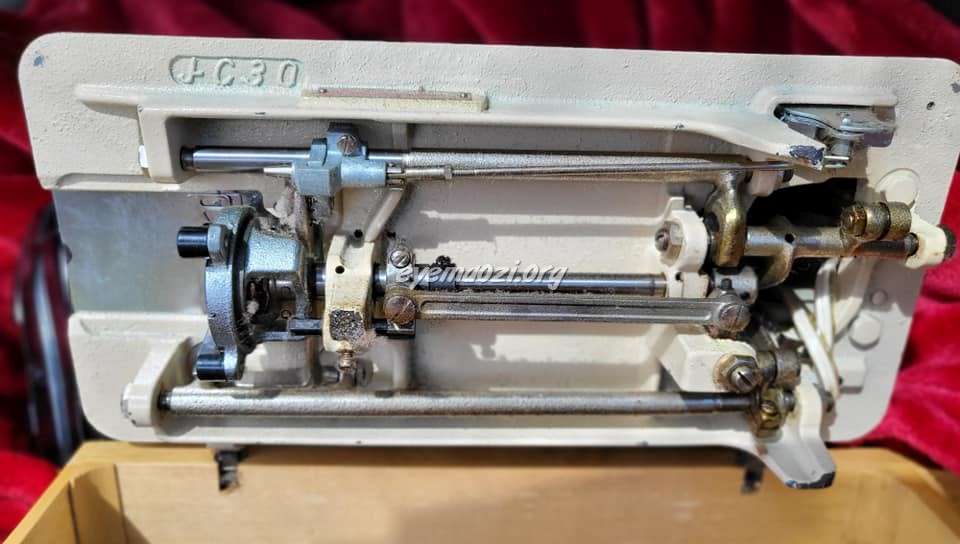 The cams for this machine are pictured here. These are the same size and shape as the cams found with the HG Palmer machine, except this set has 24 cams and the HG Palmer set only has 18 cams.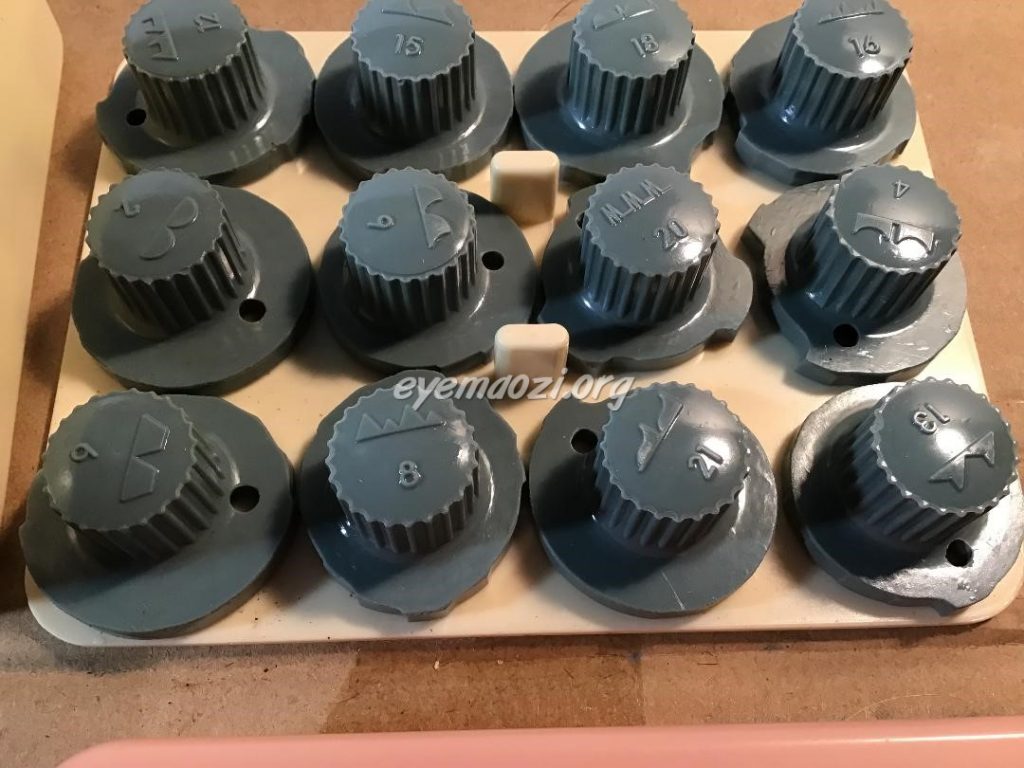 HG Palmer cams.