The first computerised Elna sewing machine.
1985
According to some collectors this was the downfall of the Elna machine, until the company resurrected itself.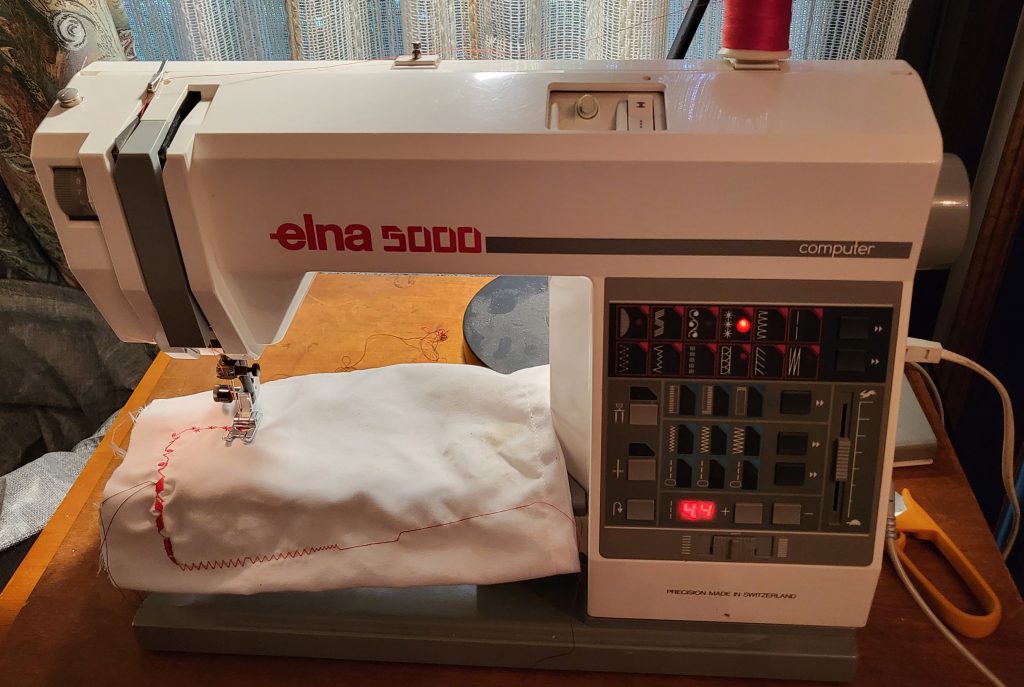 I rarely collect machines like this as it is too modern for me. This machine however came in a group lot purchase at a garage sale in May 2023. I had been searching for the Elna Juki overlocker and it came as a part of this lot. The Horn table was quickly rehomed and I had a bit of a play with this machine before I passed it onto my sewing machine guy..Mike the Mechanic at Anne Bonny's Locker (annebonnyslocker.com.au) in Hawthorn. I was lucky enough to purchase an Elna Lotus and an Elna MO-103 overlocker from the same seller.
Approaching 40 years in age, from all reports the computer mother board is approaching the end of life in many of these machines. Once it is dead, its all over red rover. There are at present no replacement parts. The previous owner of this machine clearly loved Elnas and she treated this one well. It is still in working order. Some of the plastic external parts are broken and have been taped back on with sticky tape. The spool pins and the light cover.
I scanned the instruction manual and you can find it here on my google drive for free download. I no longer have the manual as it was passed on with the machine.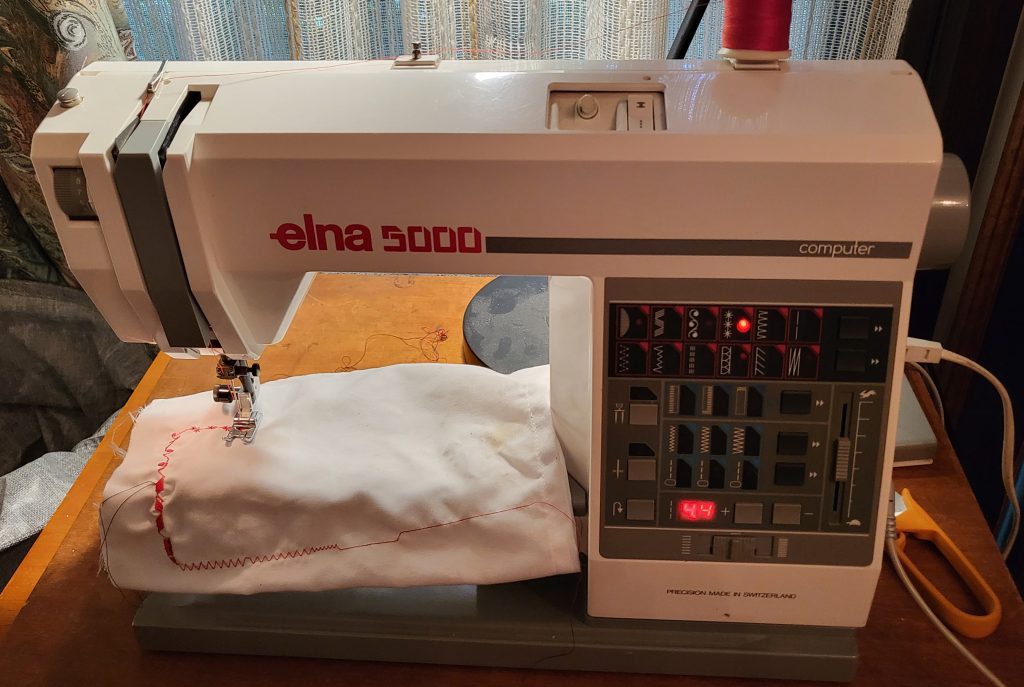 This machine is now no longer in my collection, it has gone to someone who will be able to use and cherish it.