Overlocker / Serger
1987
A 4 thread machine, can be used as a 3 thread.
All metal internal mechanism. Has the internal wicks for oil, like the early Baby Locks.
Has a plastic "see through" guard on the needle and a thread cutter behind the light.
To see the Elna lock L-1 (3 thread) see my page here.
50
The original owner was kind enough to tell me that the overlocker would need some oil as it had been sitting in the cupboard for many years. She was not wrong, it was very close to being seized solid. Luckily it had a tiny bit of wiggle room, so time, oil and patience has paid off.
Luckily the seller still had the original accessories and even the original receipt. So nice to get this with any sewing machine. It was purchased 23 July 1987 for $627. See below for advertisements from 1988 and 1989.
The machine is in wonderful shape. I am guessing it had very little use. There does not seem to be anything wrong with it, apart from it having been seized, it now runs smoothly. It needs to have the tension fine-tuned and it needs new blades. Overall, a very solid machine.
This is the machine, the day I got it home. It has since been cleaned and oiled.
The manual for this machine is available for FREE here.
Here is the manual to the Elna Pro 4, the next model up that has differential feed.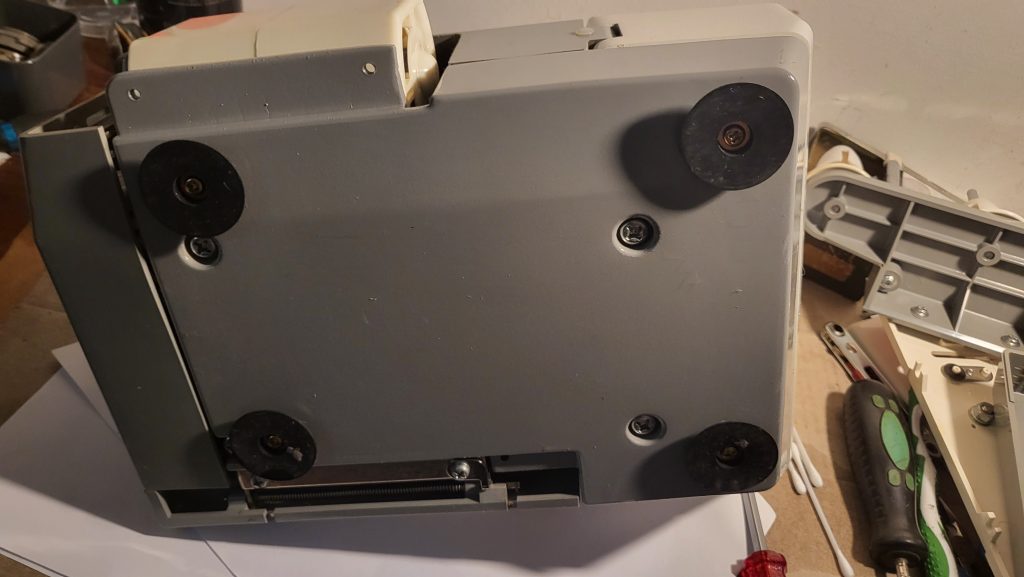 This advertisement, from 1988 shows the prices of the Elnas at the time.
The Elna L1 is the least expensive as it is a 3 thread.
This L4 is mid-range and there is a Elna Pro 4, which is the top of the range with differential feed.
Maybe one day I will find the Pro 4 machine to add to my collection?
http://nla.gov.au/nla.news-article102014747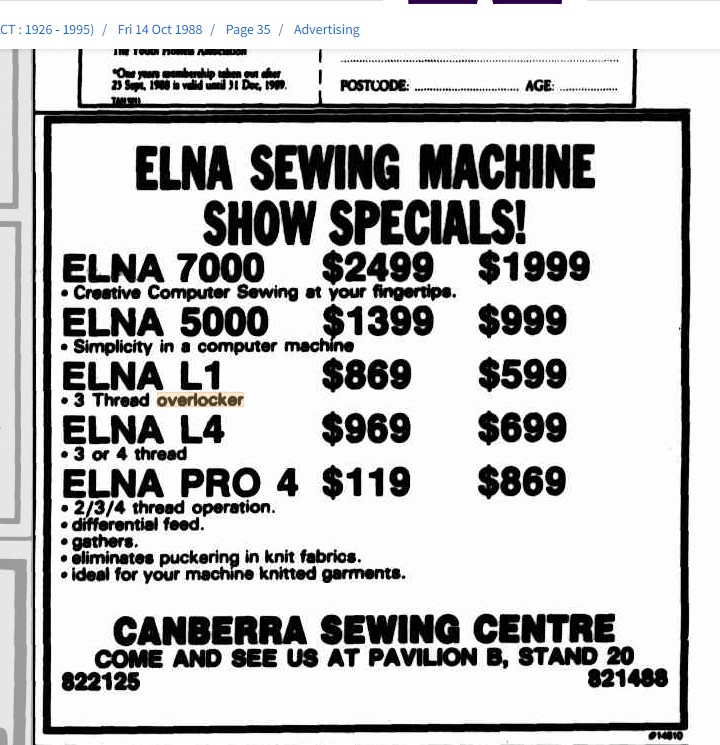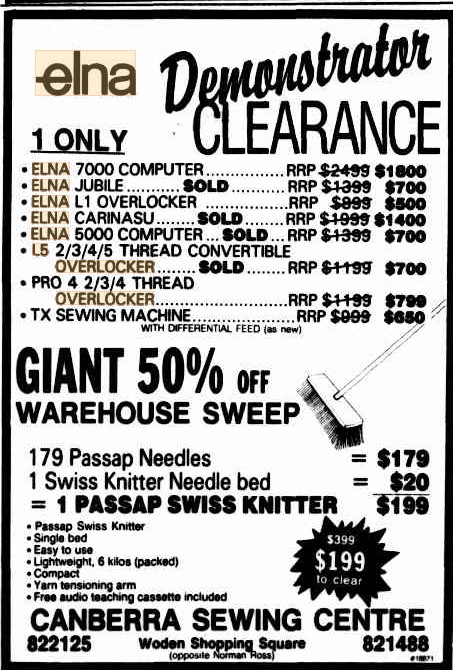 By 1989 the Elna L5 had been released. Another one to look out for to add to my collection, maybe one day?
http://nla.gov.au/nla.news-article122272745