Trendsetter Gem
The Trendsetter Gem is a Twin needle capable Zig Zag machine. Circa 1963.
It takes the normal bobbin and needles.
The access panel to the bobbin is at the front, making this different to the other Trendsetters.
This machine features in a 1964 documentary / commercial. You can see it here on Youtube.
I am still looking for a manual or equivalent manual for this machine, if you have one I would very much appreciate if you could share it with me via pdf or even photocopy.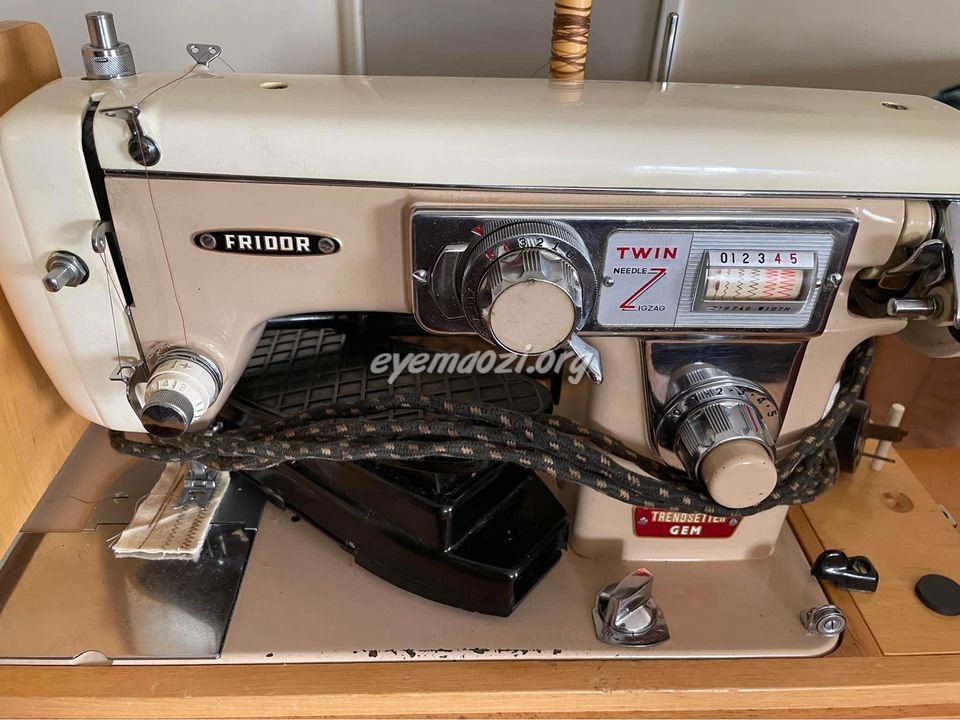 This is another machine I have photographed before I have cleaned it up. As found when I purchased it. As with the Star this is also a Fridor badged machine with Pinnock motor, identical to the Pinnock badged machines.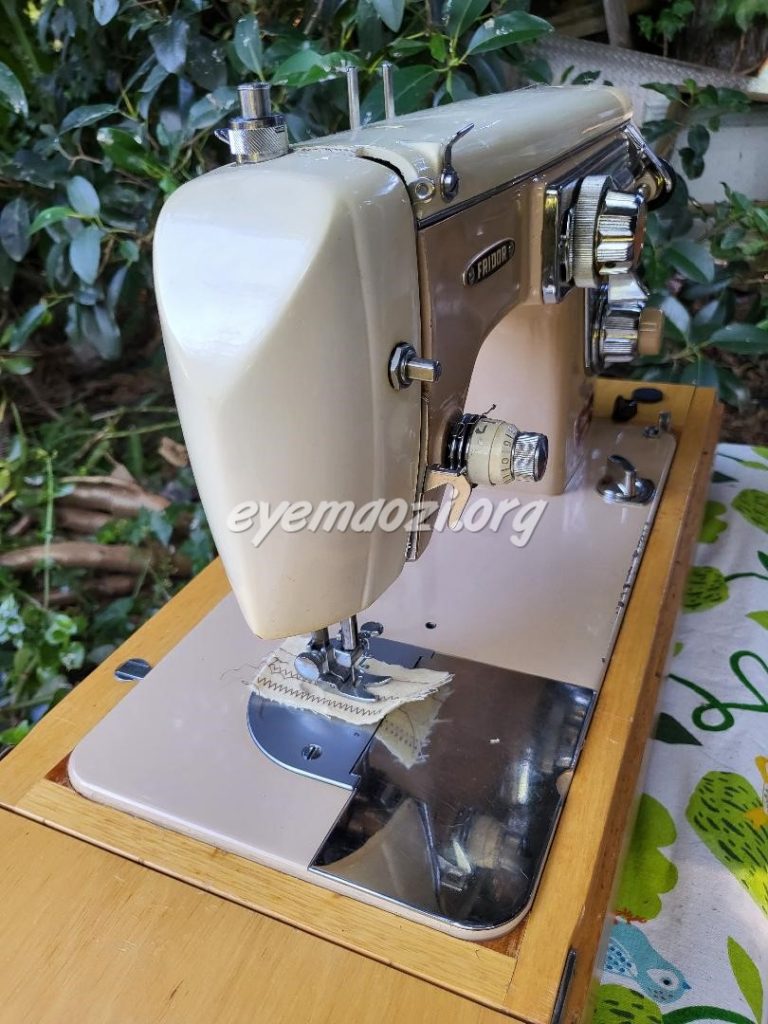 Advertising and media articles
Interesting articles can be found on Trove. The following advert from Australian Women's Weekly (1933 – 1982), Wednesday 10 April 1963, page 48 is located at http://nla.gov.au/nla.news-article47509708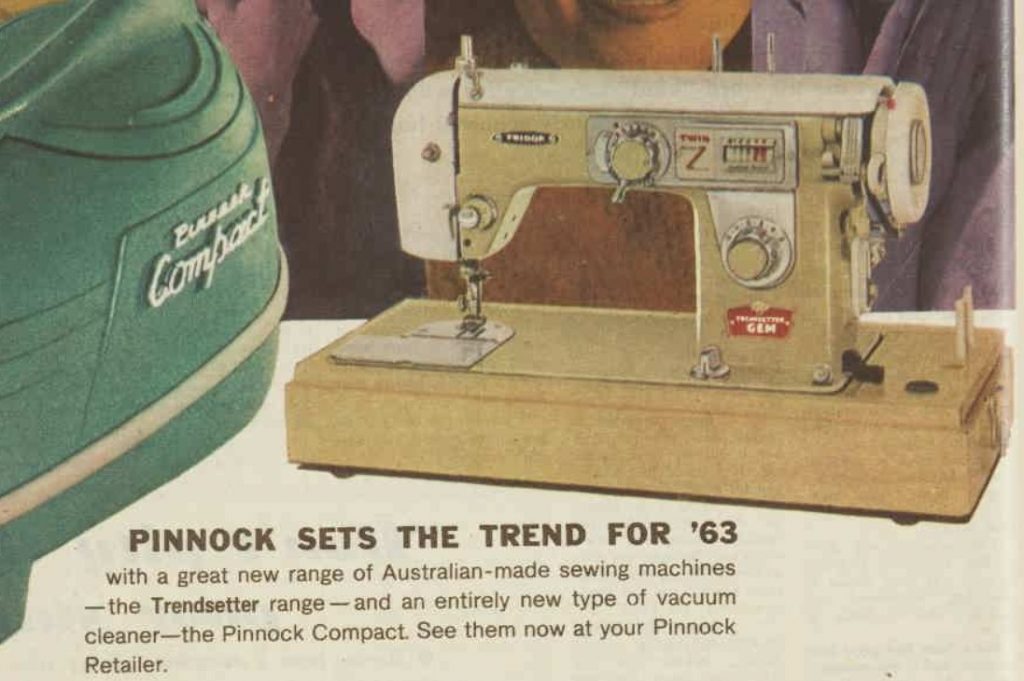 Another version of the GEM that I saw advertised in June 2023. Not badged as Pinnock.