I rescued a group of machines that had been left out in the rain at one point. Prior to that they appear to have been in very good condition. This is one of them.
It came with its original extension table, an after market foot pedal already installed and some rusty sewing feet as well as its instruction manual which you can find here.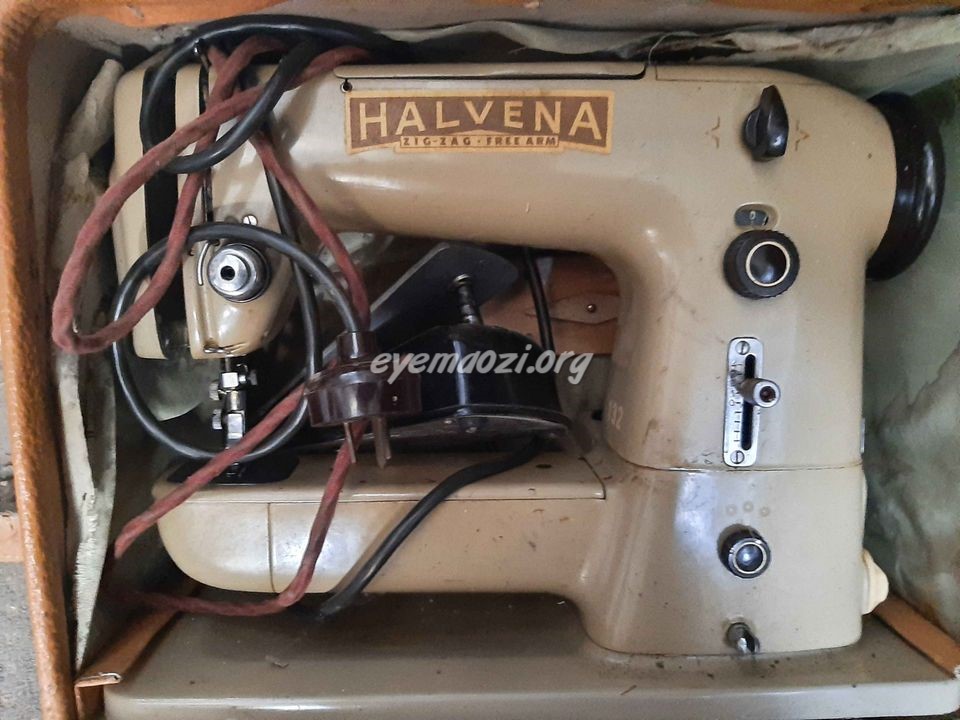 This is my Halvena 132-2, the case was in terrible shape and to be honest , it still is. There is only so much I can do, or have the time to do and this machine and its water damaged case. It is now cleaned, oiled, electrics checked, replaced/repaired and up and running. It is back in its, slightly better shape, case. It has an issue with its bobbin and even though it sews and runs freely, it does not sew well. I have read that this can be a wonderful machine in perfect condition. It came with only one bent bobbin and I have since located a similar bobbin, this may be its only issue, I can't be sure. One day when I have plenty of time I will try to figure out the problem, but for now it is safe and sound in its box and out of the rain.
The Halvena is a Czechoslovakian machine and a ZigZag. I was released in Australia in or around 1957, following the successful Helvetia straight stitch free arm machine. The Halvena is also known as the Lada 132 and the Neckermann 132 in other parts of the world, as well as other names.
More information can be found on the Naehmaschinenverzeichnis website Lada – Naehmaschinenverzeichnis an extract is below.