Husqvarna Overlocker
4 thread. Differential feed.
Made in Japan.
The most modern machine in my collection.
Surprisingly, it appears to have all metal working parts, but plenty of other things that can go wrong over time, with lots of plastic dials.
Made for Husqvarna.
This machine is no longer in my collection.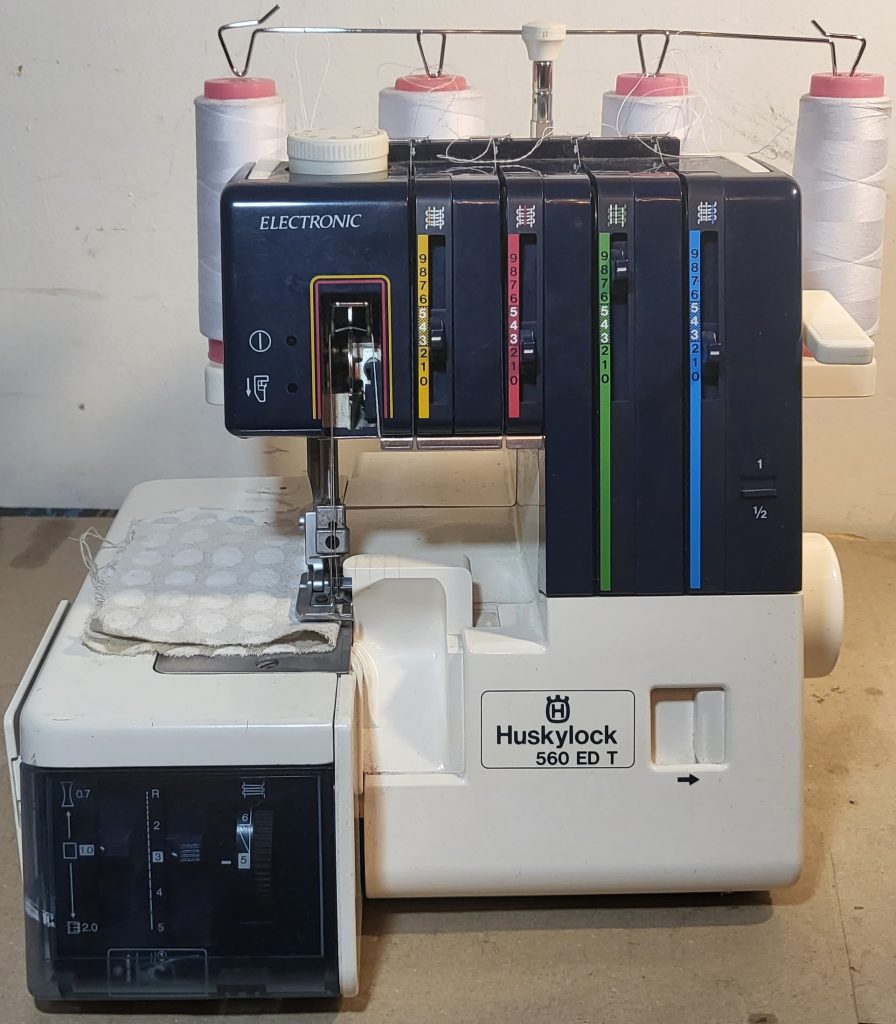 The handwheel turns anti-clockwise, so the opposite to my older overlockers. The tension dials each have a small rubber belt. Plenty of external plastic. The plug that goes into the machine is much more modern, simple two pin plug. Easy enough to thread, but you still have to do the whole looper threading manually.
It came with no accessories, but I found a picture of what it should have had, below.
There is a piece of foam internally that seems to be there to protect the exterior internal parts? Not sure why. This is deteriorating a bit.
It is very tricky to get all the plastic panels off without cracking anything, but I got there in the end. Patience is the trick and don't force anything. The back left corner is hard to access and oil.
Eventually when everything was back in place and it had been cleaned and oiled, it sewed a decent stitch. I have not had much of a play with this machine.
Instruction book to this machine can be found here.
The colour threading guide poster can be found here.
Husqvarna rolled hem foot guide can be found here.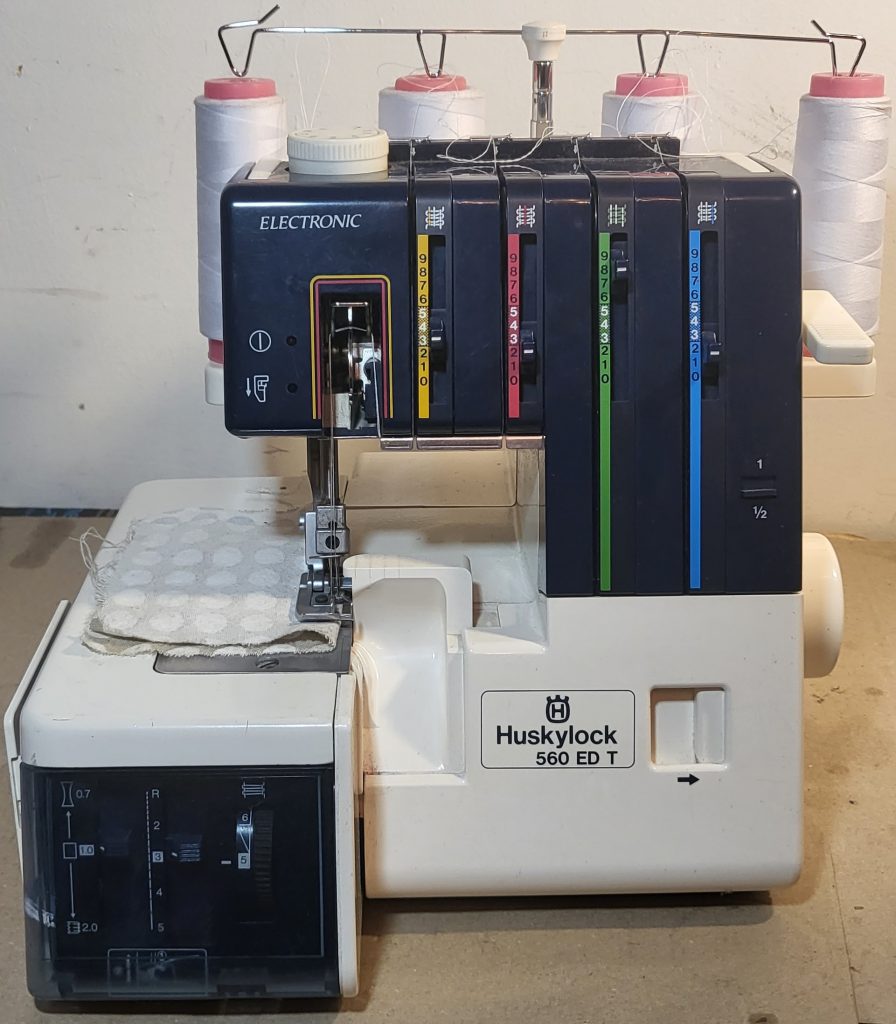 I found a similar (same?) machine in the brother range, Brother Lock-II 760D. This is not my machine, but it looks identical to the Husqvarna.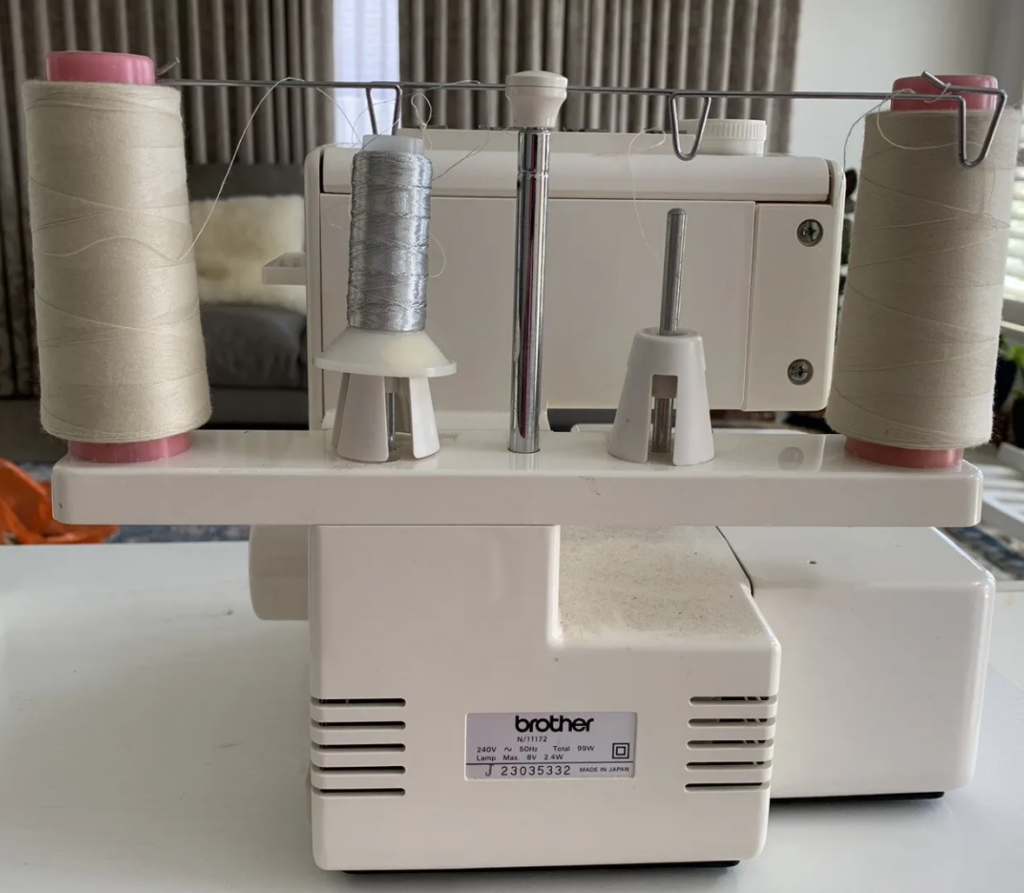 This machine is now no longer in my collection, it has gone to someone who will be able to use and cherish it.