Viking 6000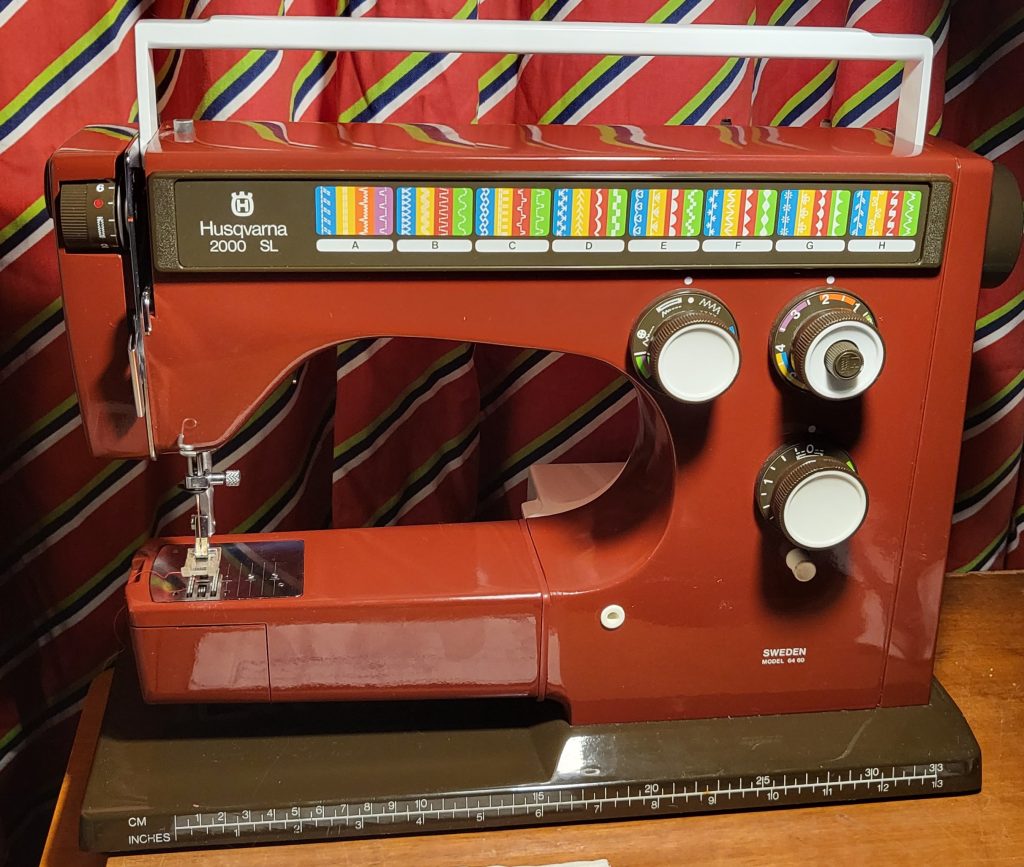 Found locally, this machine came with the very common cracked cam gear in the back of the machine. It means that the machine can make a nice straight stitch, but all fancy stitches will be non existent or not correct. A replacement part is available and this machine has been sent to my Mechanic. Mike and the mechanics at Anne Bonny's Locker (annebonnyslocker.com.au) here in Hawthorn, Melbourne for repair. Replacing internal gears is something I am not keen to try, so I leave it to the experts. The finished machine is photographed at the bottom of this page along with some cam stitches. She sews beautifully.
Again it is a much more modern machine than I normally collect, but apart from a few plastic parts it is mostly metal and has a very good reputation as a wonderful machine. The 2000 series is not hard to find locally, but I had been on the lookout for this lovely red colour, so for me it was well worth getting repaired professionally. This machine came with its full set of 8 cams, extension table, case, instruction books and accessories tray. I happen to have the I & K cams, but missing the J cam. I believe these were all sold separately.
Instruction book in two parts for free download from my google drive.
Husqvarna 2000, Viking 6000, model 6460 Part one from here.
Husqvarna 2000, Viking 6000, model 6460 Part two from here.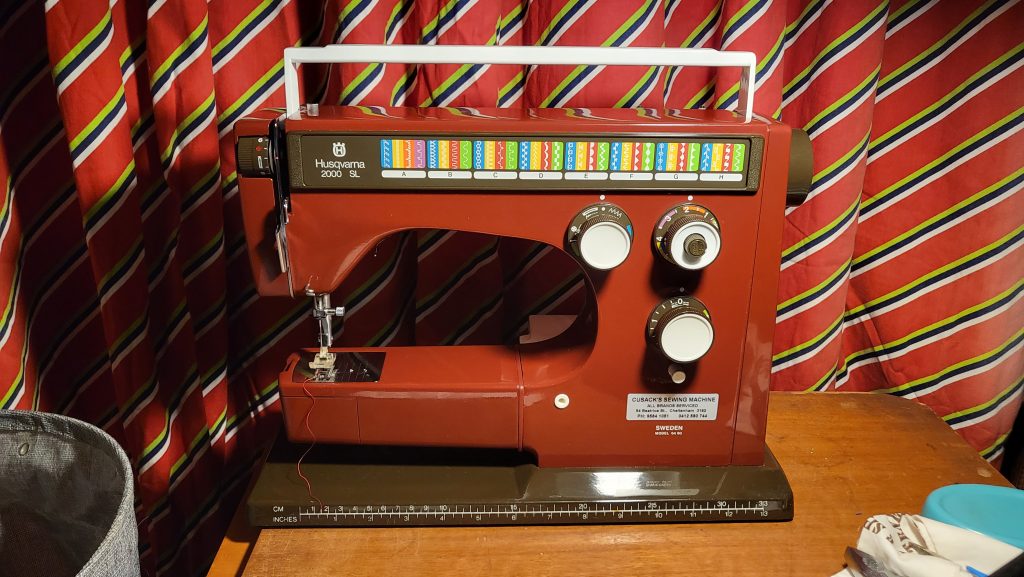 All fixed