Hand crank
Circa 1901 to 1925
As Supplied to Her Majesty Queen Alexandra.
Work in progress July 2023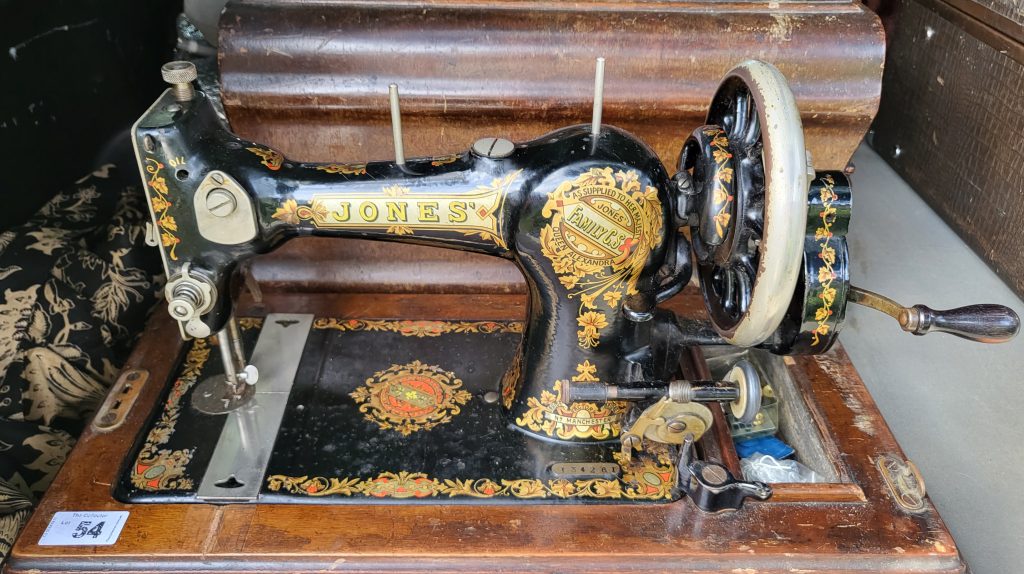 Another one picked up at auction. Hand crank, turns smoothly. Decals are lovely and it comes with its shuttle, which is vitally important when acquiring a vibrating shuttle or in this case a Cylinder Shuttle. Luckily for me, it also came with plenty of bobbins. I still have to clean the machine and case, but I am sure it will come up a treat.
You can find a free pdf copy of the instruction manual for the Jones C.S machine on my google drive here.
For more information on the Jones C.S take a look at the fiddlebase web site. Jones Family CS machines Part 1 – Fiddlebase