Australian Made Sewing Machine, made in the Small Arms Factory in Lithgow, NSW, Australia.
Unlike all my other Pinnock machines, which are Japanese or Dutch, this Pinnock is a real Aussie machine. I never intended to collect a Lithgow machine, but plans change, and it so happens that one appeared on FB marketplace not far from me. The decals seemed very nice and I just needed to check for sure that it was indeed a Sewing machine made in Lithgow at the Small Arms Factory in the 1950s.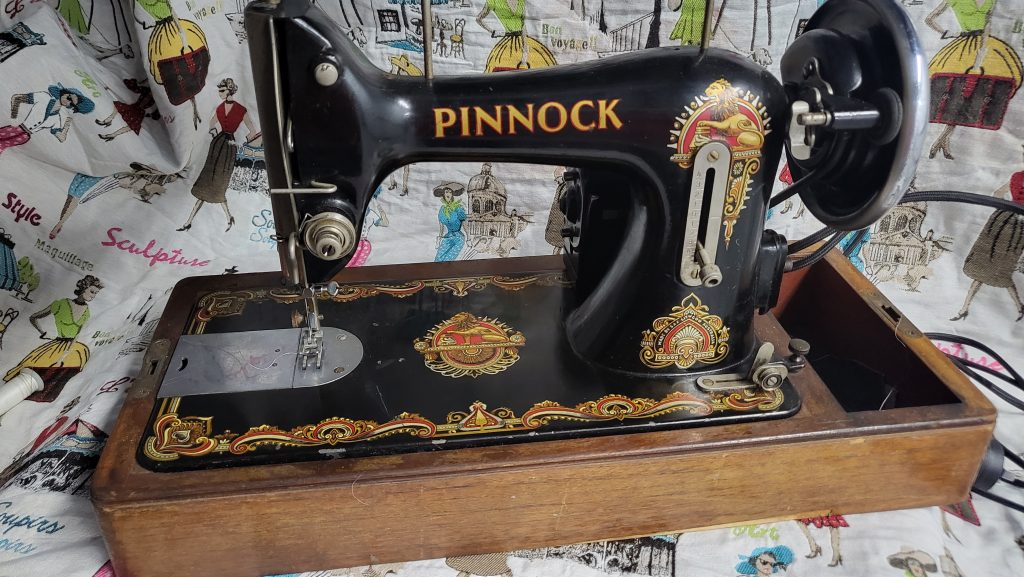 From what I can tell from the Needlebar website, this is a 1954 machine. It has a serial number of A5433. Lithgow Small Arms Factory – NBWiki (needlebar.org)
More information can be found at Cyndy Kitt Productions-Machines. Other experts on these machines are Wayne and Judi at Sew What Maryborough, and they have at least 3 of these machines and are only missing the Dobbie branded one.
What I can tell you is that I collected this machine from a lovely Italian Gentleman who informed me he used to service machines 50 years ago and this had been given to him by a lady who wanted it to be sold. It really is in lovely condition. Because he was a technician I cannot be certain that the Wernard motor came with the machine, or if it was put on later.
How to identify a Lithgow Sewing Machine.
Apparently these machines can have any number of decals on them, clearly this one is Pinnock with the Lion decal, but they came as Gladiola, Pinnock, Dobbie and New Century. I had seen an original machine at Anne Bonny's Locker Museum and I tried to figure out how to easily identify this machine from other German imports. In the end I decided on 3 distinct features that set it apart, 4 if you count the decal stating it is a Lithgow machine.
Feed dog lever. I have only ever seen this lever on this machine. Together with the simple vertical stitch length lever above it, it is a very good indicator this is a Lithgow machine.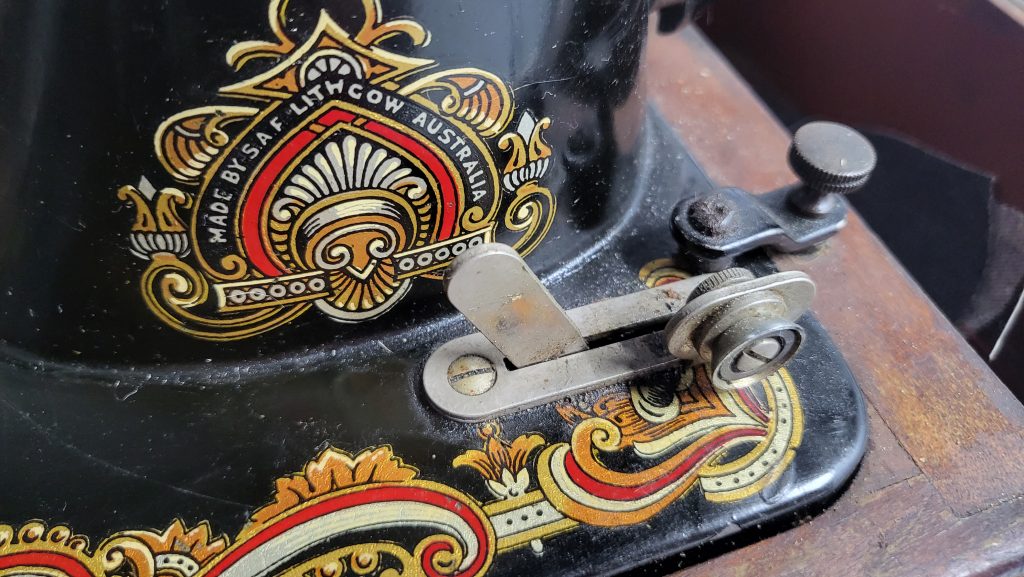 2. Bobbin housing. If you get a chance to look inside the machine this is the first thing to look for. The housing is quite different to anything else I have seen. It has a little latch to the right.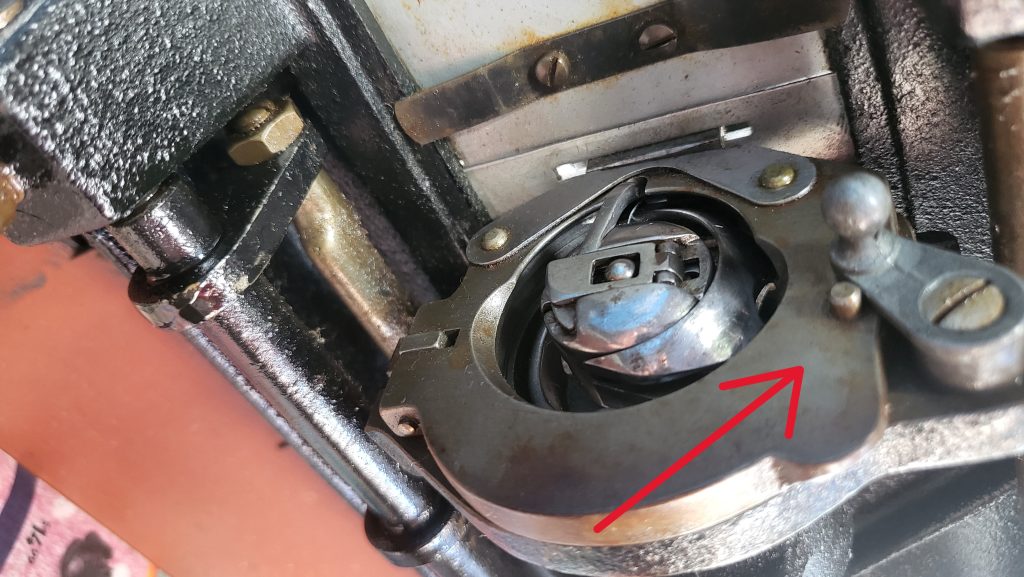 3. Serial Number. Starting with an A, the serial number is found just under the lip at the front of the machine.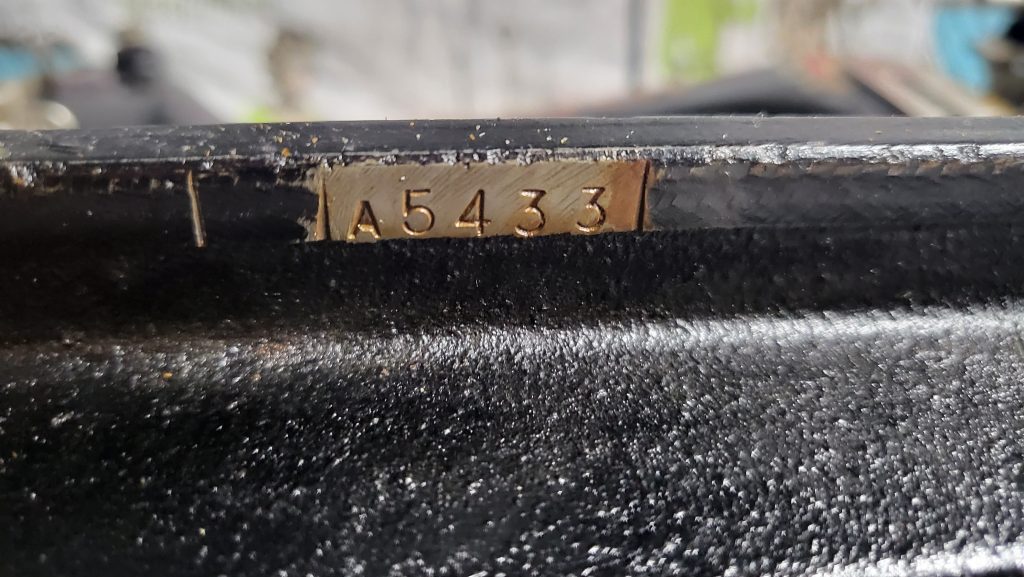 So now you know what to look for. I hope you can find one if you are searching for one. If you have one, congratulations these are rare machines indeed and I hope you cherish it.