In July 2022 when I purchased the Mangku Mura masterpiece at auction there were 5 other Balinese paintings, all painted on a cotton type material. I did not bid on these and neither did anyone else. Two weeks later they were reauctioned, I bid on all five and I and won them all. $40 AUD each for the larger ones and $20 each the small ones. It was a lot to outlay on my limited budget, but I am glad I took the chance on them. I truly believe you should only collect what appeals to you and I absolutely adore these paintings. They are on display in my home. Below you will find images of them.
When I visited Mangku Muriati in her home in September 2022, I took photocopies of these five paintings and showed them to her. She was able to tell me she recognised the artists and they were from her local area in Klungkung. She also said they were not masterpieces like her fathers painting, but were created later and in a more modern style with a more modern palette.
In this image to the right is Mangku Muriati looking at these photocopies.
Three of the paintings are signed, two are not. All five are simply framed on a flimsy light wood frame (not visible from the front) and tacked to the sides, with a simple hook tacked to the back.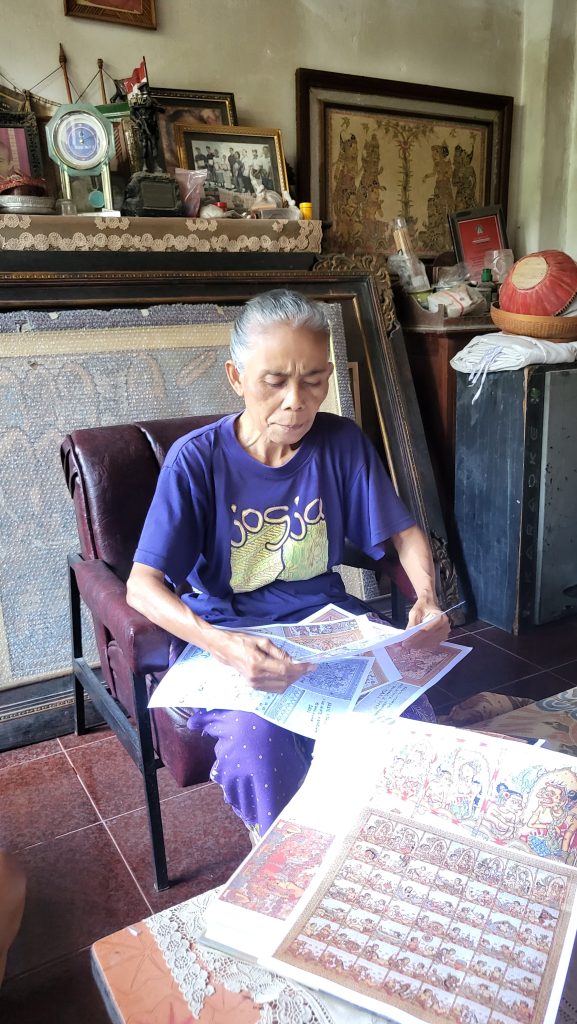 These are the 3 that are signed all from the Ramyana.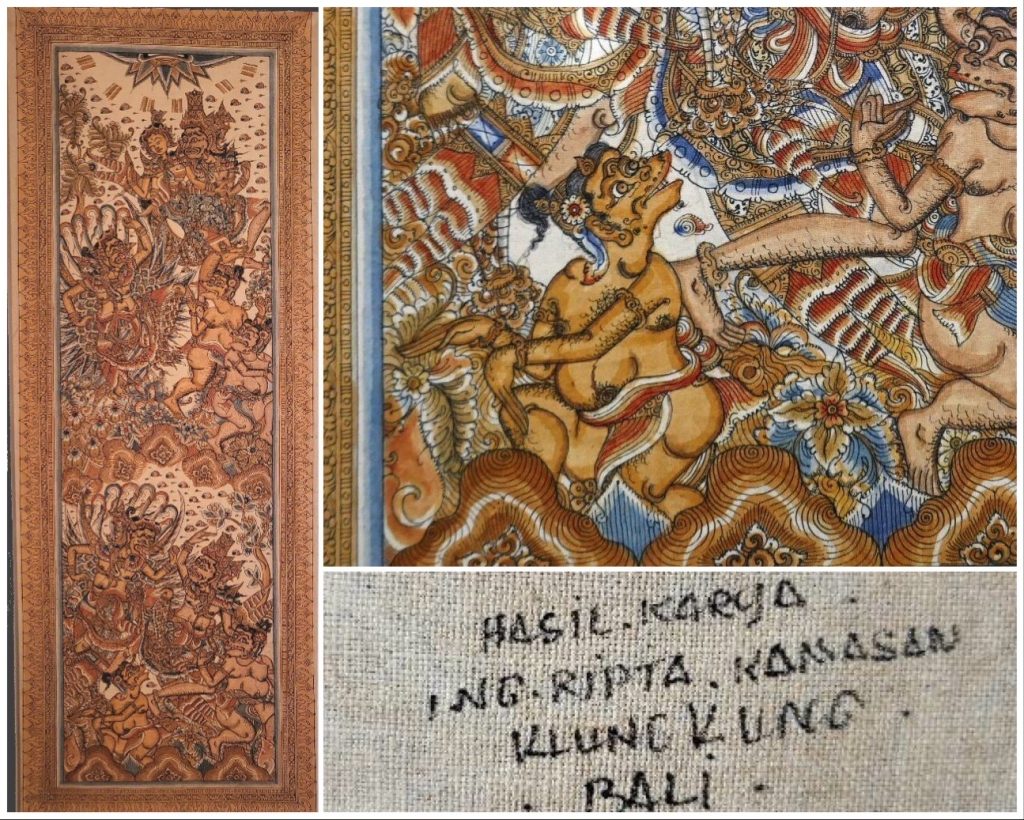 ---
Hasil Karya. ING. RIPTA. KAMASAN. KLUNGKUNG. BALI
Two long paintings, both signed. One coloured, one not. Story from the Hindu epic, Ramayana.
Painted on Cotton. Each measures. 83cm x 31cm.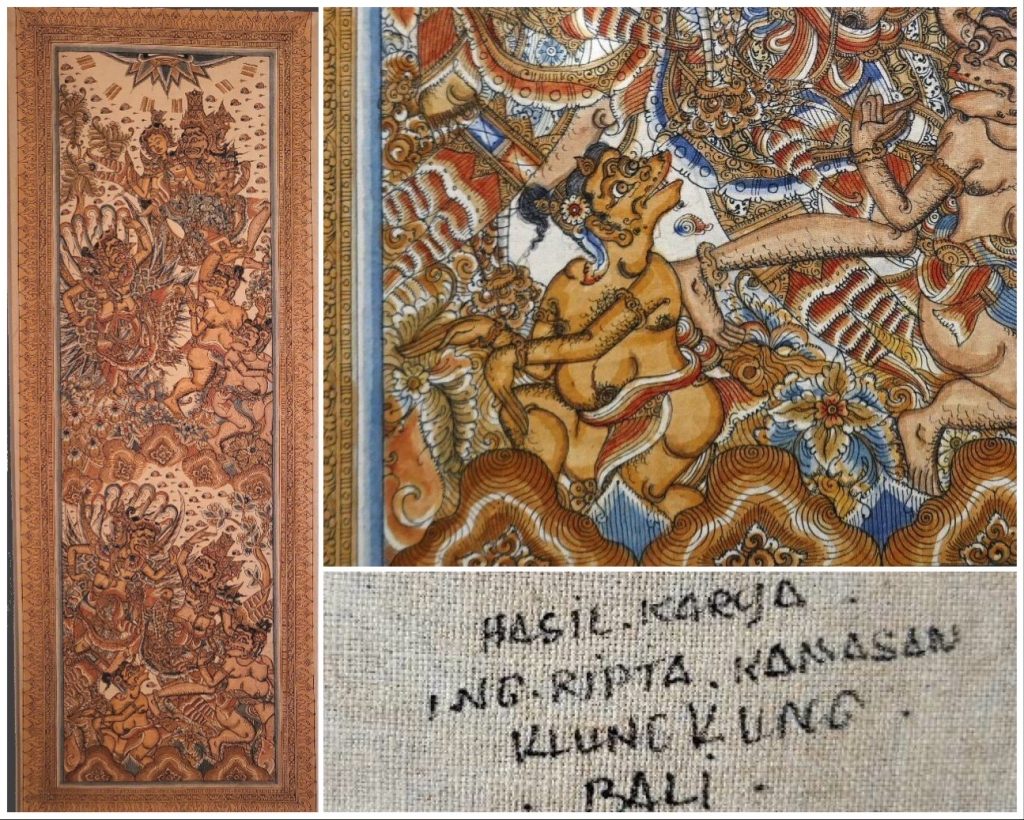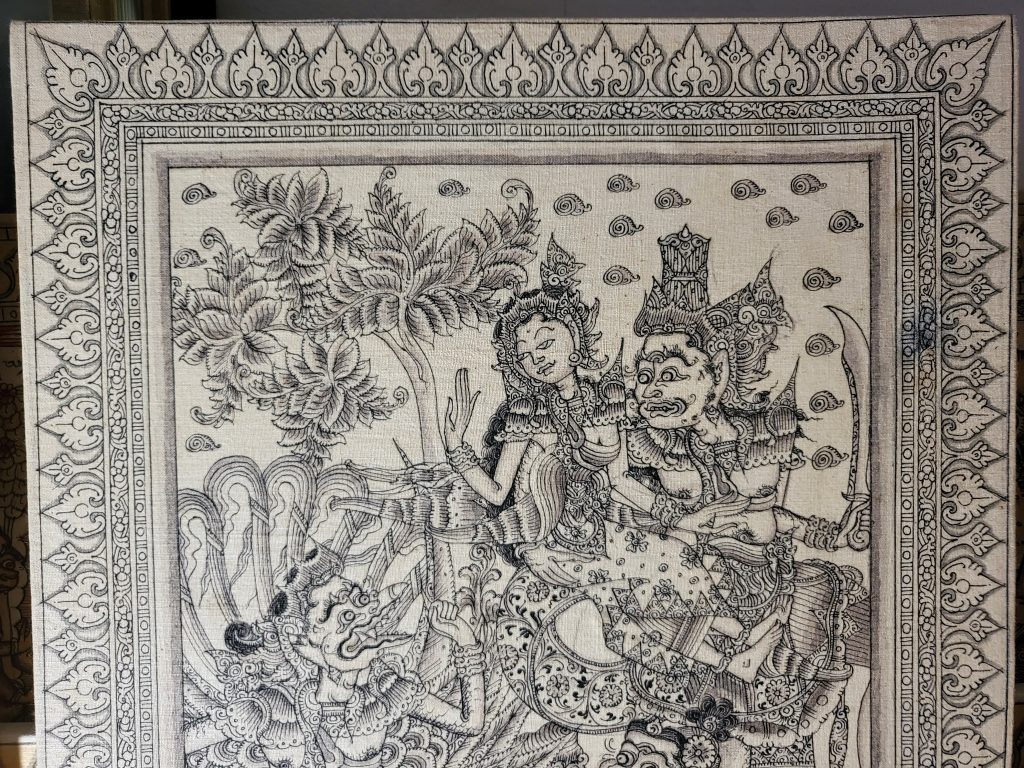 ---
Pan Rumiasih . BR. SANGGANG, Kamasan, Klungkung, Bali
Signed painting. Story from the Hindu epic, Ramayana,
Painted on Cotton. Measurement. 56cm x 83cm.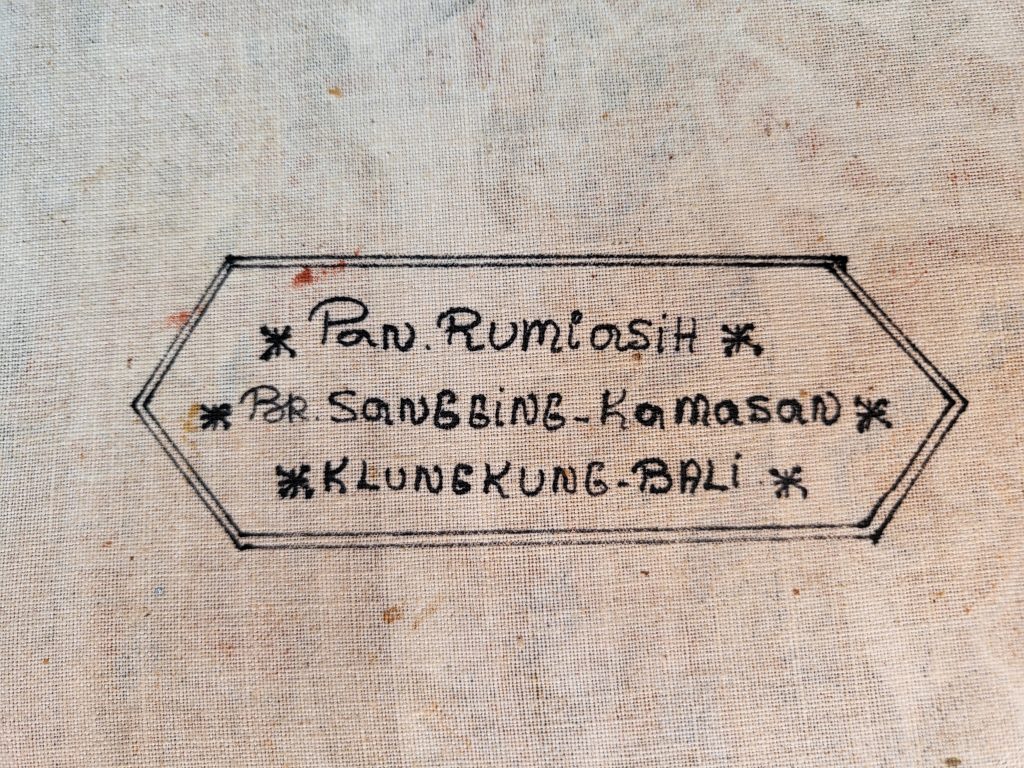 ---
Unsigned Tabing Plintangan 35 day Calendar
Painted on Cotton. Measurment. 83cm x 77cm.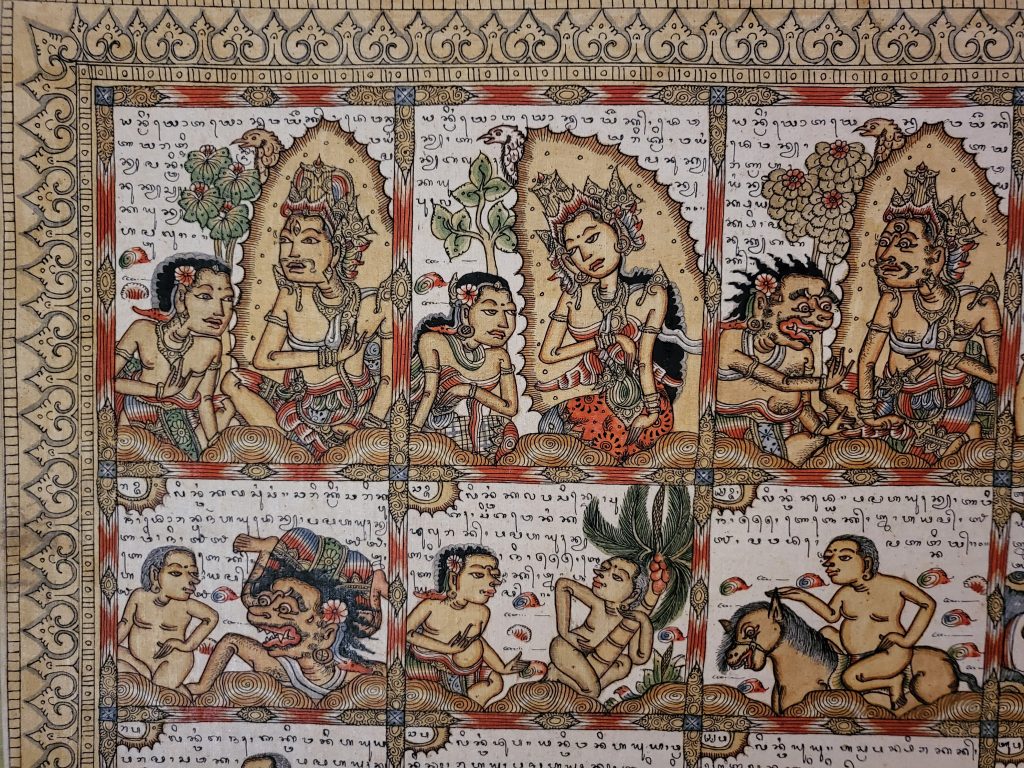 ---
Unsigned Tabing – Arjuna Wiwaha : Arjuna Metapa (ARJUNA'S MEDITATION)
Story of Arjuna in his cave, being tempted by nymphs. This painting depicts a scene related to the great Hindu epic Mahabarata.
Painted on Cotton. Measurement 83cm x 61cm.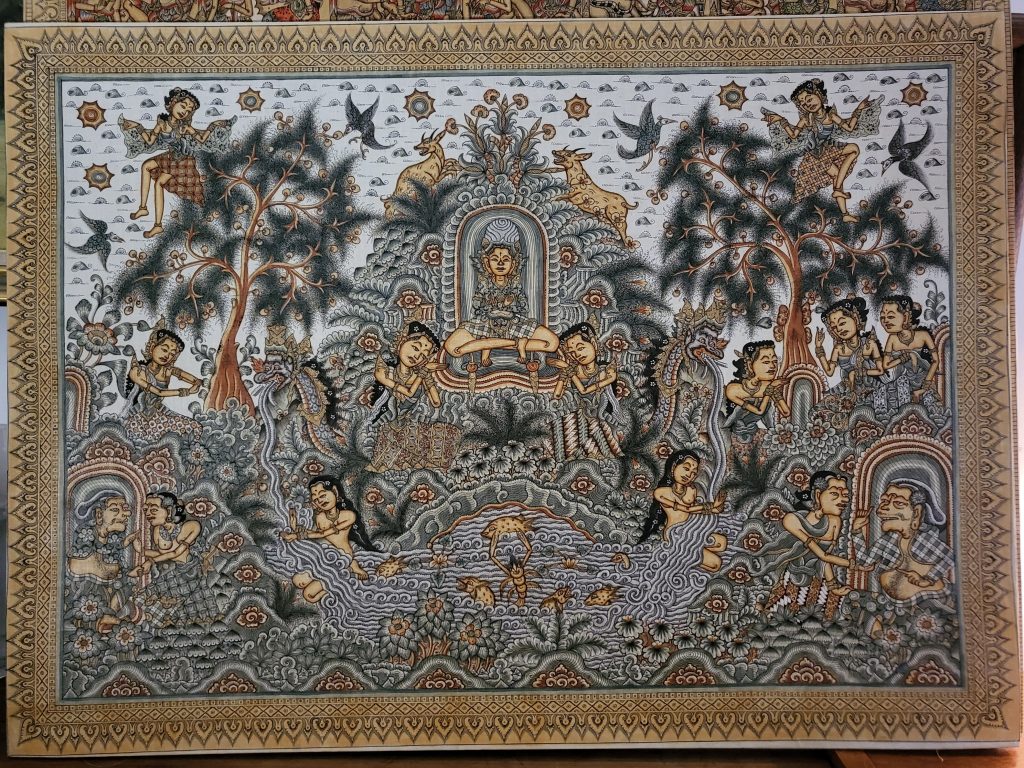 ---
References:
Forge, A. (1978). Balinese traditional paintings: a selection from the Forge Collection of the Australian Museum, Sydney. Sydney, Australian Museum.
---