Pfaff 130 treadle
1935 machine according to online list at
Twin needle capable.
Straight and ZigZag
With original bentwood lid and key to lock the lid and drawer.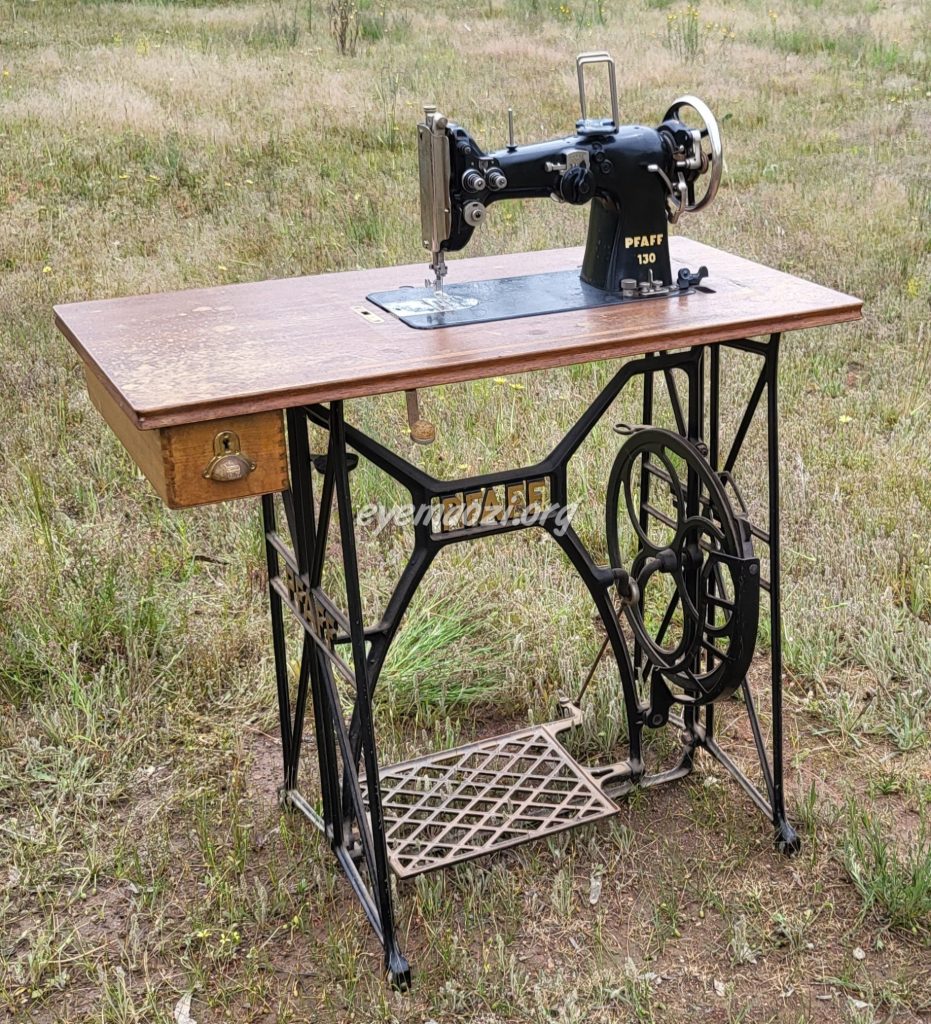 As with many of the Pristine machines that I find here in Melbourne, this one was sold to me by the family of the original owner. Just like my Elna Grasshopper and my Adler, this machine is in such wonderful condition as it was treasured by its owner, who brought it over from Europe with her. Also like the other machines, the descendants of the owner, either no longer have the room, nor the interest in keeping these machines. I just feel so blessed that they have been left in my care. I had a feeling this machine was special, so I reached out to the Pfaff 130 group on Facebook and they confirm it truly is a rare collector's piece, so I will take good care of it.
The original owner of this machine was "Elizabeth", she emigrated to Australia from the Netherlands. In 2020 Elisabeth passed away. The machine was listed online and that is where I found it. Once again, just like with the Adler, this machine has been cared for and has nearly all, if not all of its original parts. The stitch sample cloth under the needle, is, I was told, the original cloth that has been with the machine all these near on 90 years. There is also a pin cushion that swings out at the front of the table, still in wonderful condition.
The photos below are from the machine, just as I got her home, prior to cleaning.
Some Pfaff 130s come with a motor and some come with a "coffee grinder" which is an attachment at the back that allows the creation of different stitch patterns. This machine is the head only and was always a treadle and that it will remain, while it is in my possession. In tribute to Elizabeth, who looked after it so well. According to www.naehmaschinenverzeichnis.de this machine gets a 9 out of 10 rating as it contains one nonmetal part, that being the chain link drive belt.
The manual for this machine can be found here. The manual for this machine came in Dutch, I have not scanned it yet.