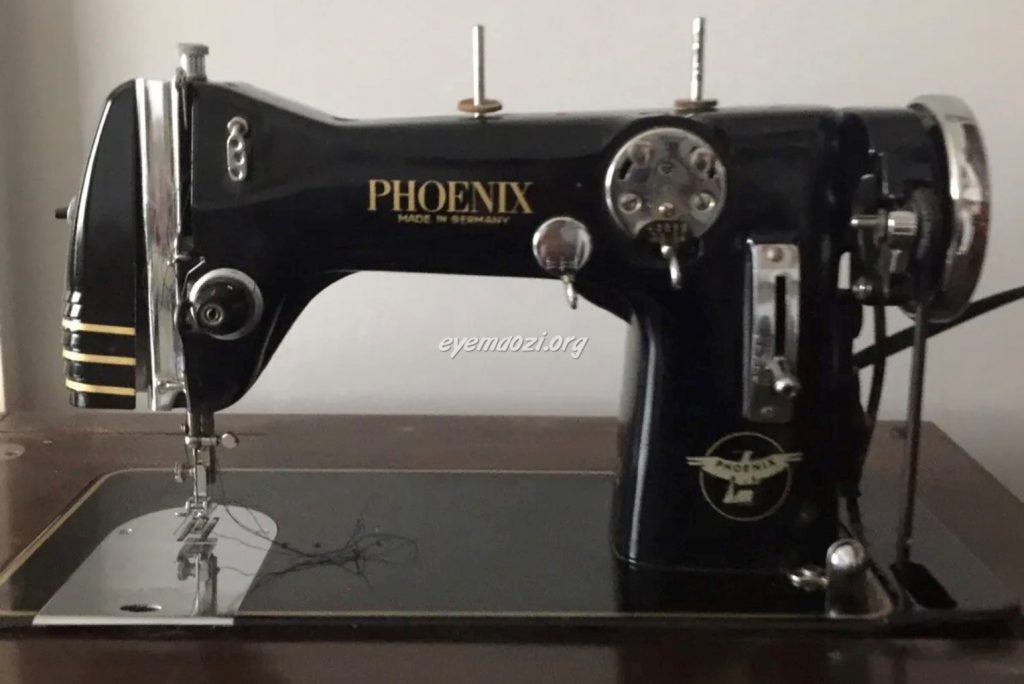 This machine I found advertised in Ebay Australia, in June 2022, it had a starting bid of $40 and the listing was for 7 days. I just fell in love when I saw it so I put in the opening bid. For 7 long days I watched the auction, expecting to be outbid as surly someone else would snap up this beauty. The end of the auction came and I had her for her opening bid. Admittedly it was an hours drive to collect, but what a beauty. Once again a machine being sold by the daughter of the original owner. The European emigrants to Australia really knew quality and this is another quality machine.
Unlike the 283 this is a straight stitch and zig zag only with no option or cams to do the fancy stitches. But it is a solid all metal machine, which takes round needles. The wrong needle was in this machine and as soon as I switched over the new needle it sewed a beautiful stitch. It is a treadle machine and will stay in my collection as a treadle, even though I am very tempted to put a Wernard black motor on it.
This machine takes the semi-industrial round shank needle, the DBX1 needle system, you can find more information on needles on my VSM Needles page.
A nice solid machine the Phoenix Nähmaschinen AG Baer und Rempel, Bielefeld that gets a 9 out of 10 at Phoenix – Naehmaschinenverzeichnis as it has one plastic gear.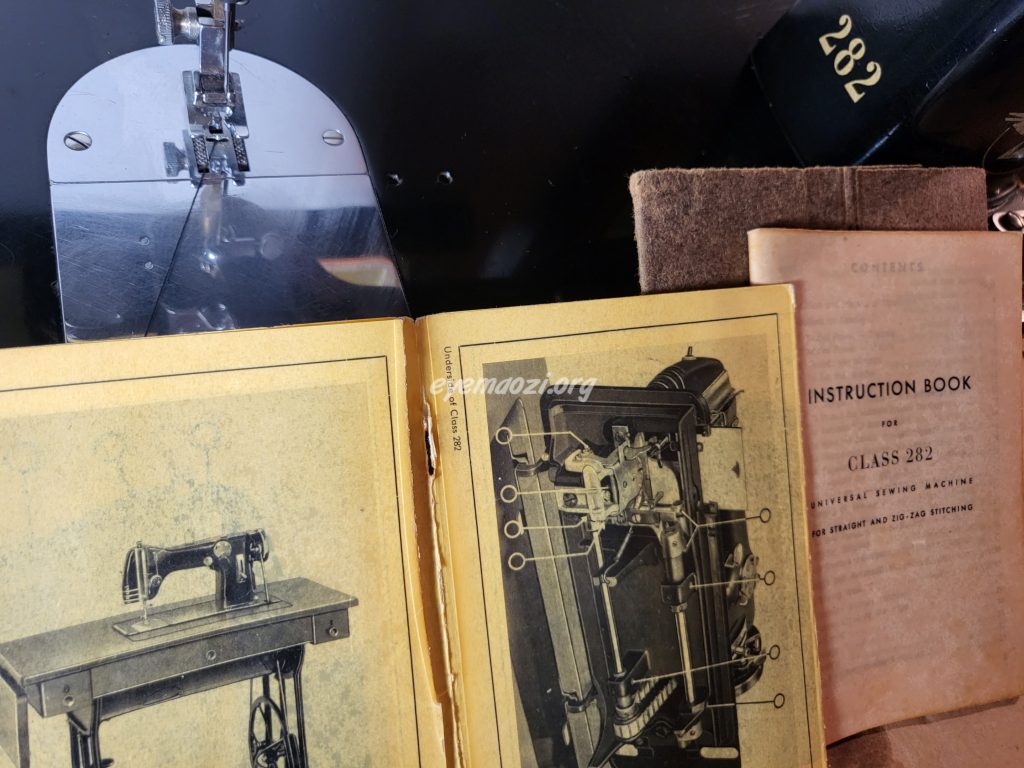 The machine came in a cabinet with its own chair, nothing fancy to look at, but very practical, with storage under the seat. Two manuals came with the machine, but both are oil infused and hard to scan. The 282 manual is the same as the one I uploaded for the 283 machine found here. The older manual was just photos of this 282 black machine with its oiling spots. I took photos of these rather than scan.