Pinnock III Overlocker ~1986 CFM
Normally I do not collect the more modern machines, but I could not resist when I saw a "Pinnock" machine listed nearby. Nov 2022.
Juki. Made in Japan.
When I acquired this, it was my first ever overlocker and I knew nothing about threading a machine like this. After some research online I have now managed to thread and sew with it.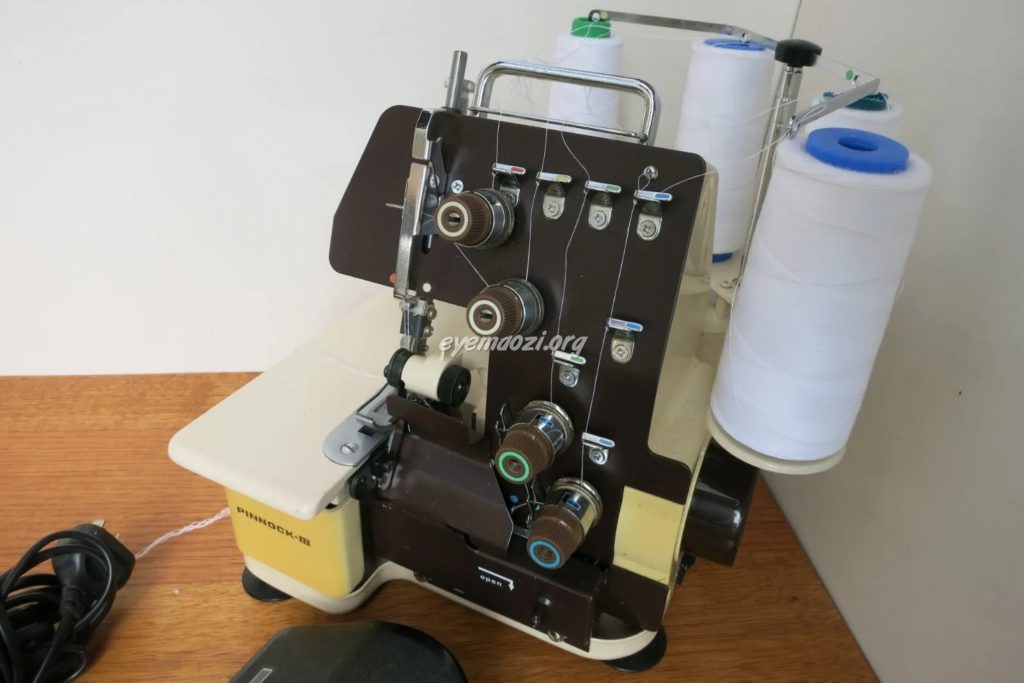 The machine is a 4 thread, it is marked Pinnock III (3). Instruction book to this machine is in my google drive, available for free from here. It came in its original box, with some of its original attachments. It looks to have been lightly used.
This machine uses the DCx1f needles you can find more information on needles on my VSM Needles page. The "F" at the end of the DCx1 indicates that it is a flat shank. The DCx1 needles are much easier to source at this time than the DCx1F, but you can still find the F at specialty stores and on Ebay.
Images of this machine are below. During my research I found a number of machines overseas that look very similar to this one in shape, but in different colours. Like many of these Japanese VSMs, it appears they were exported worldwide and rebranded accordingly.
Other names that I have found this machine to possibly be known as are: New home 743, Baby lock 436 Baby lock BL-428. I am not 100% which of these overseas machines is the same as the Pinnock, but they look very similar. The instruction book for the BL-428 can be found on my google drive here.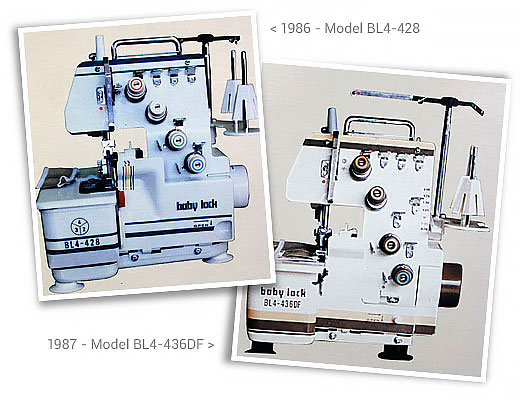 Here in Australia, the Pinnock company and later CFM company branded machines with the Pinnock label. Other machines I have found that have the Pinnock name are also machines imported from Japan, more than likely rebranded and known in other places by different names. The three-thread Pinnock Overlocker, Mark 1 (one) appears to be the more common and I have not found any details of the "mark II (2)", if there ever was such a machine. Images of other Pinnock overlockers can be found at the bottom of this page.
Pinnock III (four thread)
My first ever overlocker. So many threads, much more complicated than I am used to. I finally got her threaded, but I still need to tweak the tensions to get it to stitch well.
All metal internal workings, metal face plate, plastic side access panel, plastic belt and motor guards.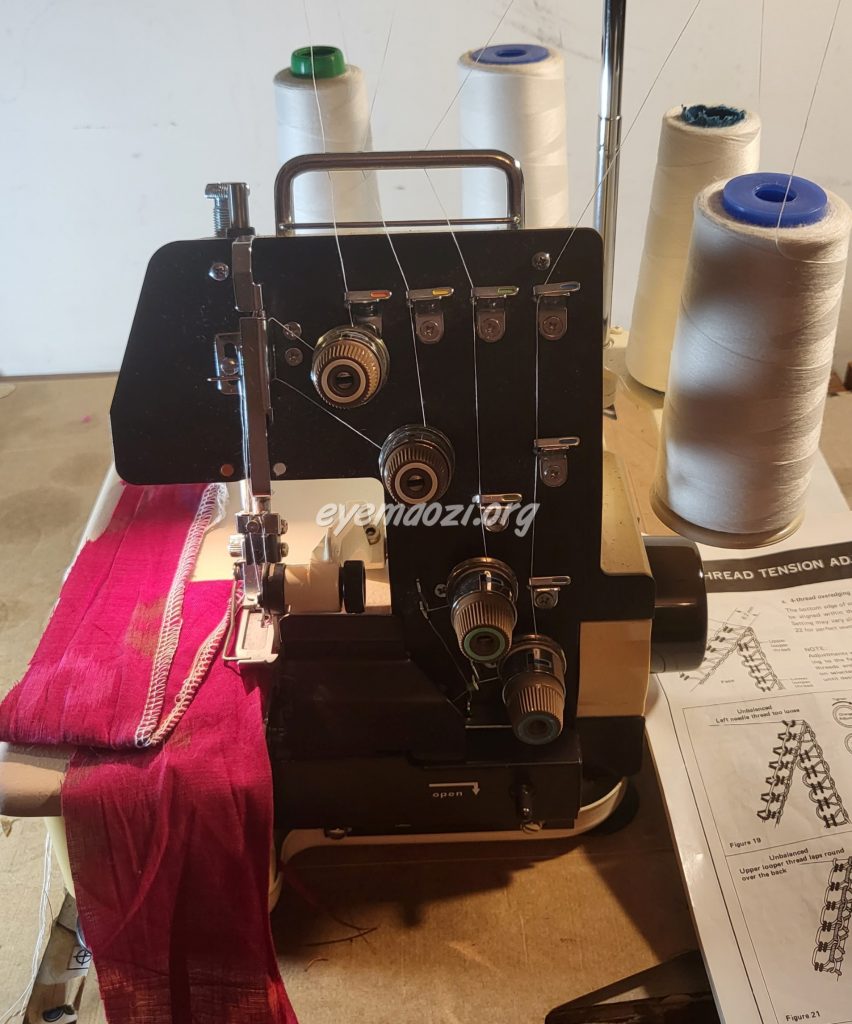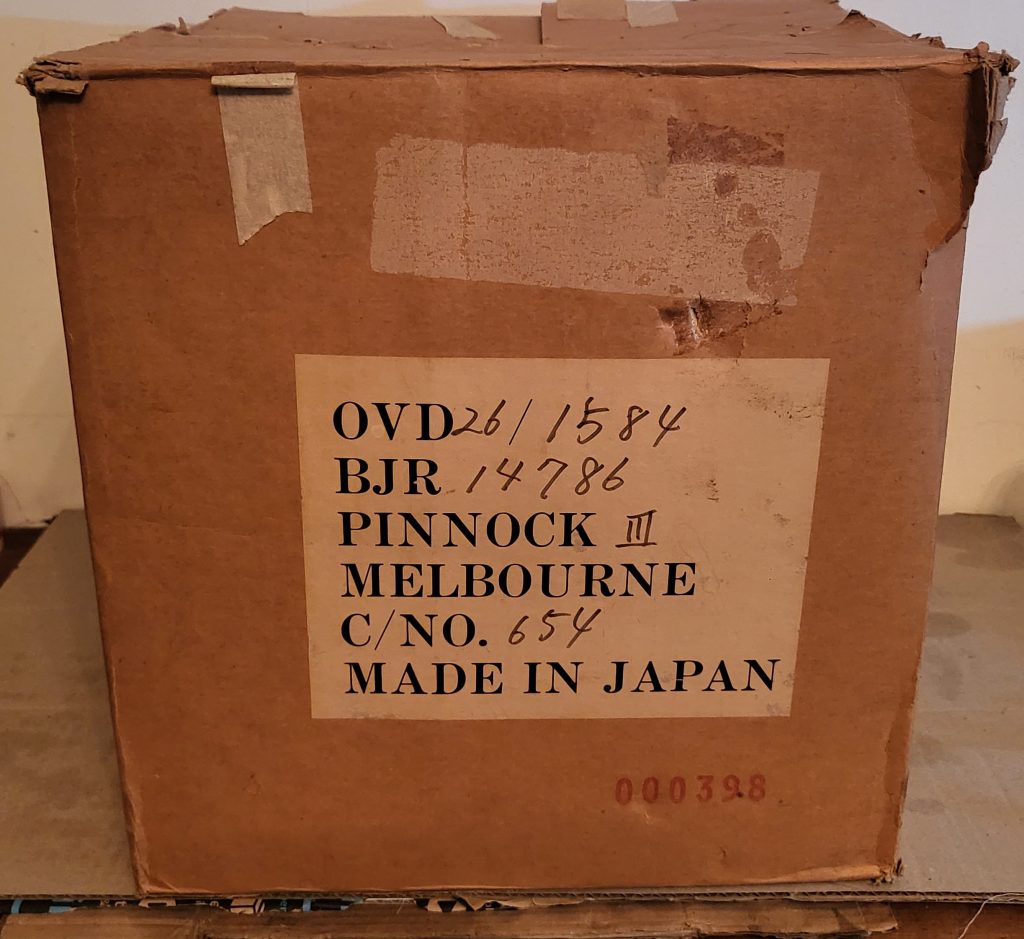 ---
The same as above machine, rebranded according to the company and country of sale.
Owners unknown. New home 743, Baby lock 436.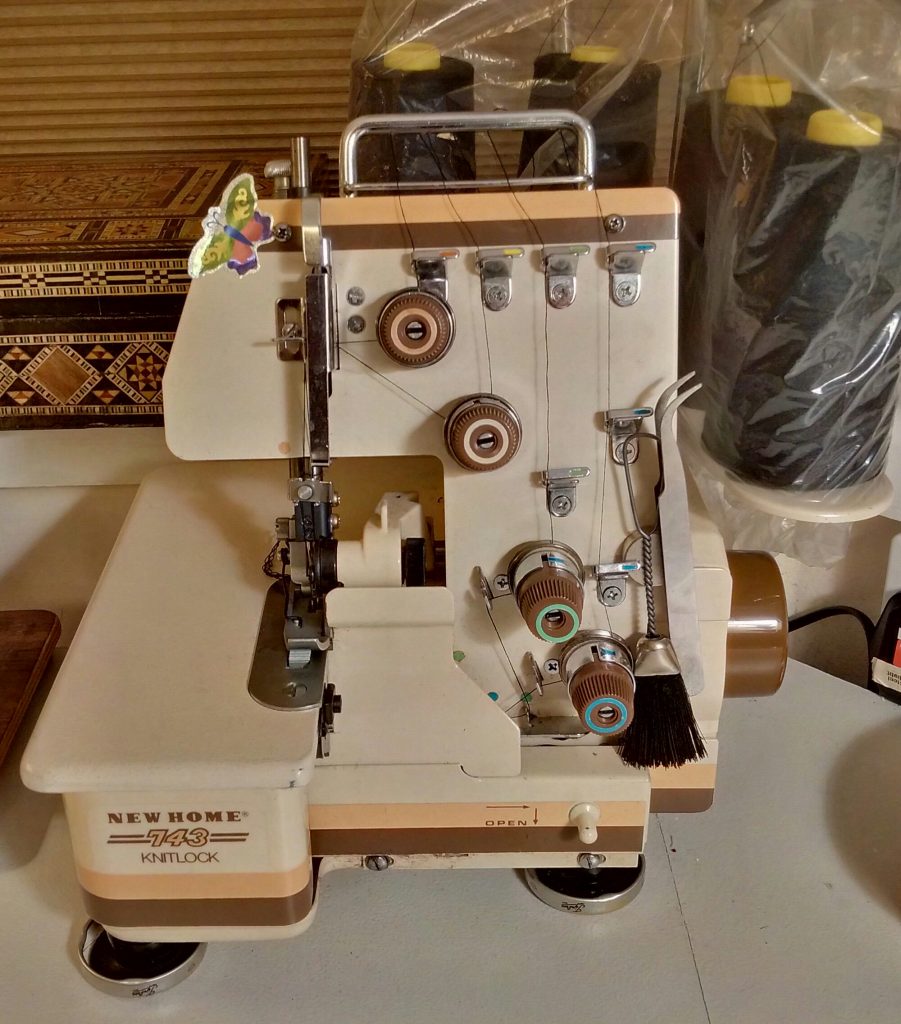 ---
Pinnock I (three thread)
Owners unknown.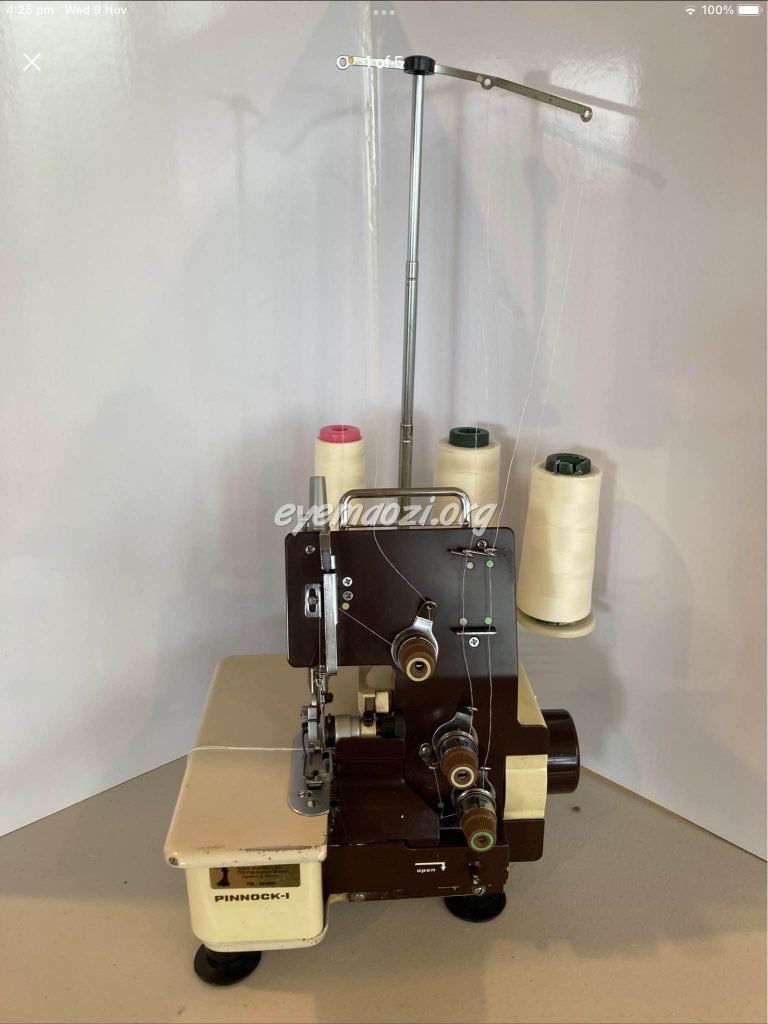 ---
Pinnock Baby lock (3 thread and 4 thread)
Owners unknown.