Trendsetter Royal
January 2023 and I have found the sixth Trendsetter Pinnock to add to the collection.
This is the Royal, it is very similar in appearance to the Star, but this one also has a cam capability. I could find no one who was able to tell me which cams or what they might look like. All we had was the image in the instruction manual, which was little to go by. Fellow collectors have this machine, but without cams.
Thanks to Kevin who commented on this page below, the cams have been identified.
27 Feb 2023 the mystery of the cams that go with this machine has been solved. Kevin suggested that the cams that come with the Myer Victor Supreme are the same cams that were released with the Pinnock Trendsetter Royal. I was lucky enough to find a red Myer machine advertised for sale and it had its cams. I've tested them and they fit perfectly. When you look at both machines closely and compare, you can see how much they have in common, so not surprising that the cams fit both. Same Japanese factory?
The manual for this machine can be found her for free PDF download. I have had a copy of this manual and have been searching for the machine. Usually, I find the machine first and look for the manual later, but this one was the other way around.
This is how the machine arrived, no accessories, no cams.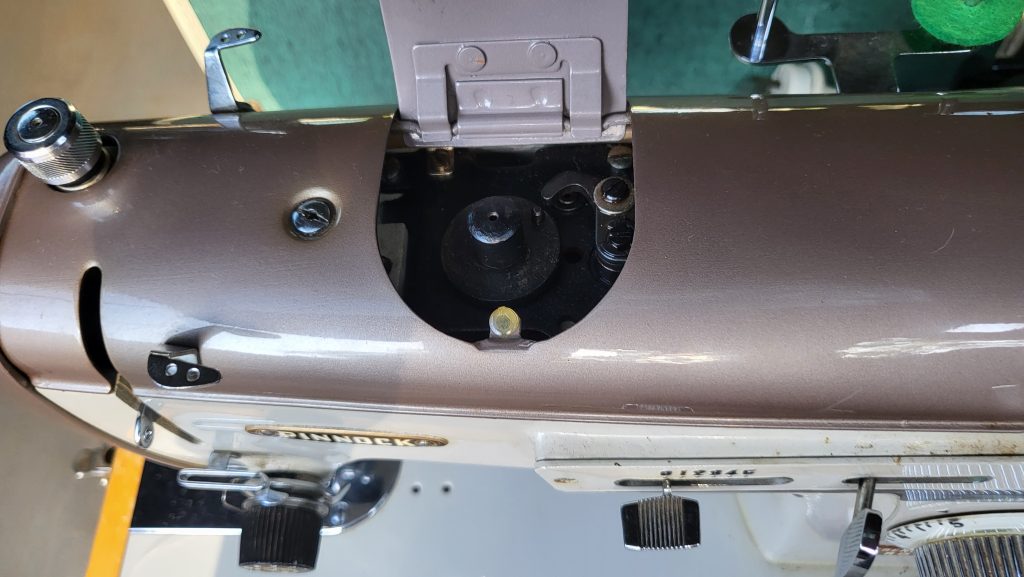 Myer Victor Supreme with cams.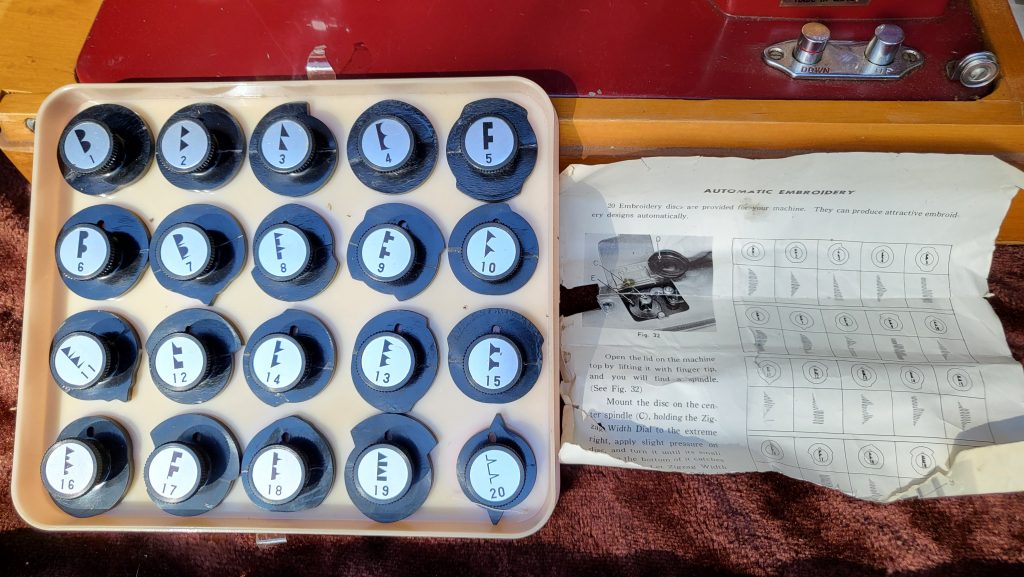 Pinnock Trendsetter Royal with cams.