Sewmatic Pinnock
Zig zag with cam function.
Circa 1950s
This machine, also known as a Morse in America can sew an array of patterns if you have rainbow disks. This is the pinnacle machine in my Pinnock collection. It was the most expensive of the three machines when originally sold, pictured in the advertisement of the day.
This was my second Toyota Pinnock purchase, after the Sewmaster. It became obvious when I started to fall in love with the Pinnocks that this was the top of the range machine and I thought it would be one of the hardest to find, especially with the elusive cams. Still some things are meant to be and one day when I was scrolling through FB marketplace, I saw this machine advertised, just 20 minutes down the road. Needless to say, I jumped at it. Within the hour I had it in my car. It was in a cabinet that was badly damaged and it was missing one cam, the foot pedal is the original Pinnock Fridor brown. The owner had no history for me, just a young man who was had just started renting a property and was left to clean up the mess of the previous tenant. Luckily for me he did not send this gal to the tip.
December 2022 update. I now have a second Sewmaster in my collection and this time it came with all the cams and original base and case. I am one happy collector. I have also found these are not as hard to find as I originally thought. The cams are very hard to find, but not so the machine. The Pinnock Sewbest is by far the rarest in the Pinnock Toyota range.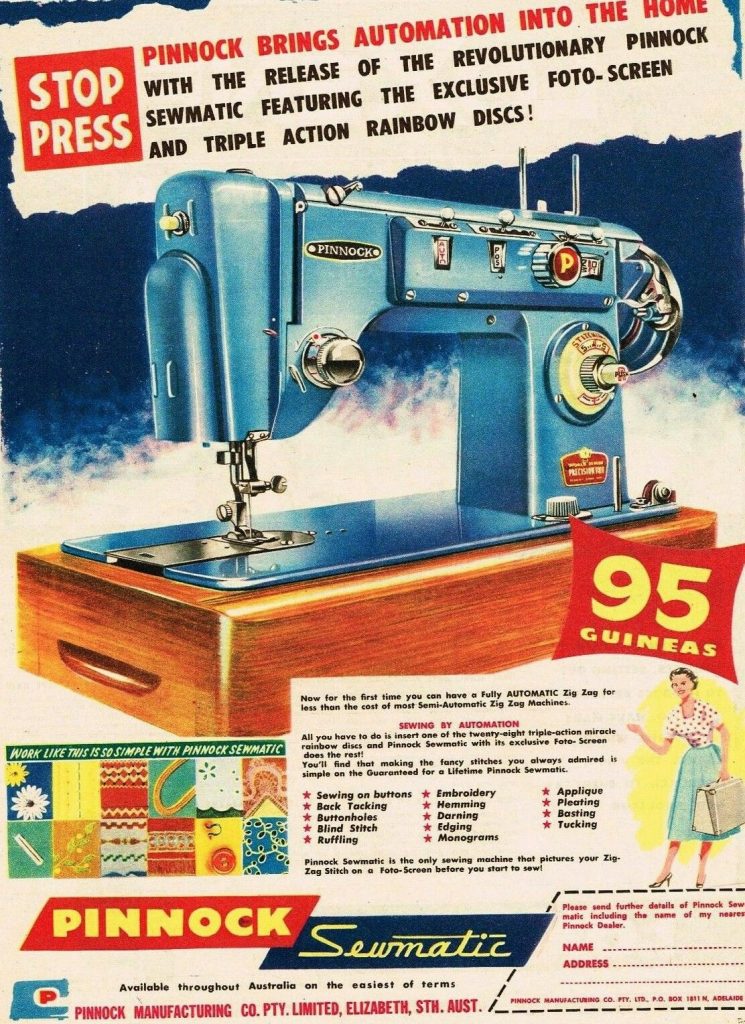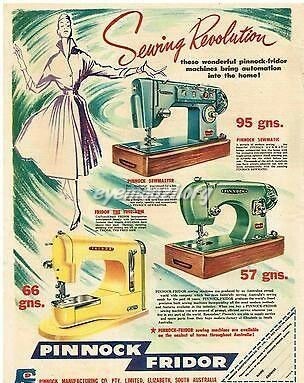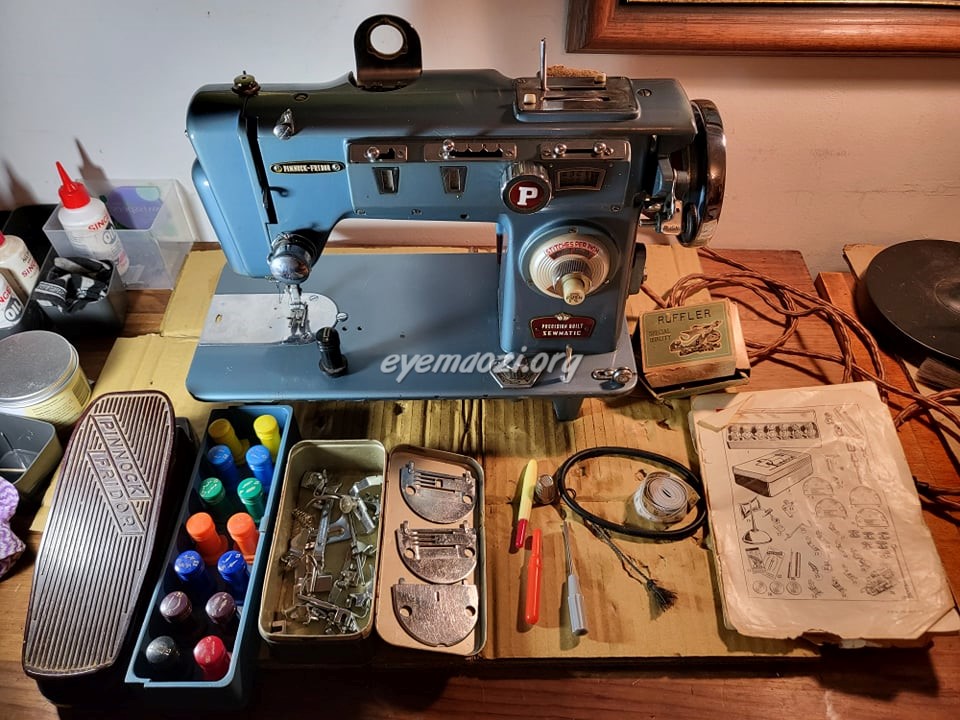 This photo taken when I got it home with all its bits.
---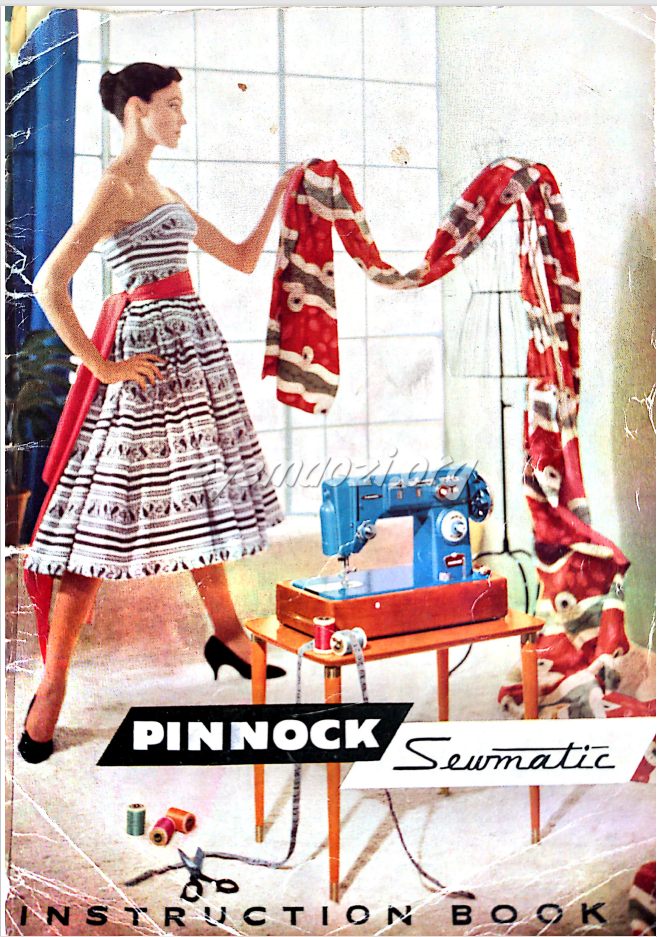 Instruction book is available on my google drive as a free pdf download is here. Caution, it is a large file.
---
---
Sewmatic in green
Not my machine, but the Pinnock Sewmatic also came in green.
Owner unknown.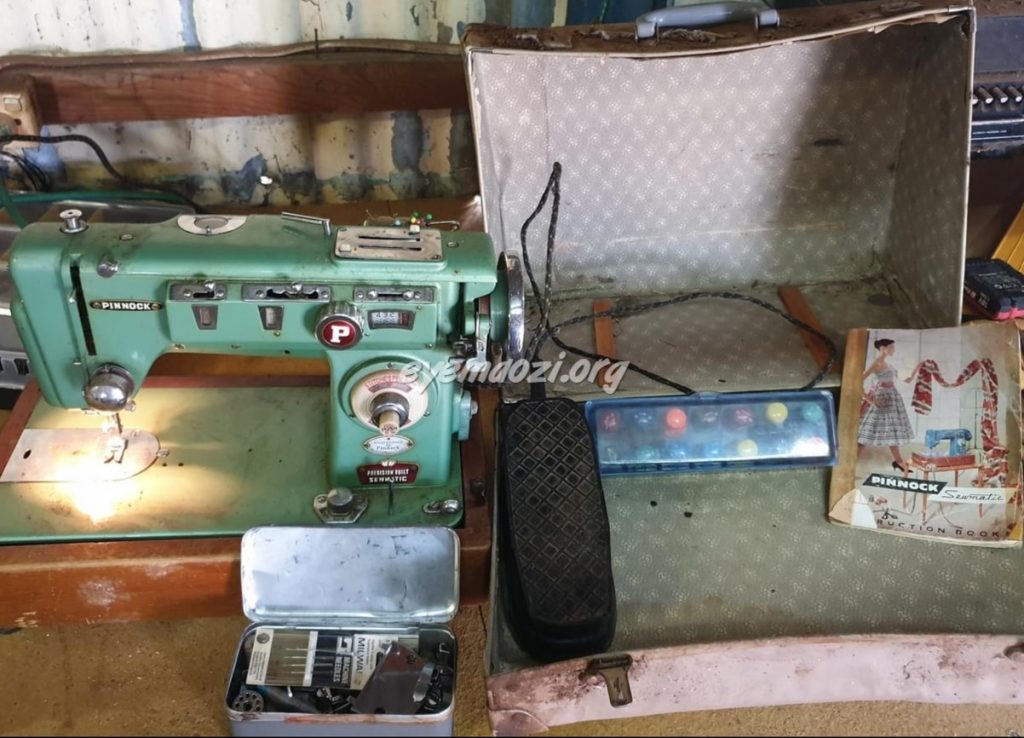 PINK Eye candy from USA
A Morse machine, looks familiar? But look at that colour. WOW.
Owner unknown.
More images of different machines and or their rainbow cams.
These are not my machines or cams, images found on the net, if these images belong to you and you wish me to remove them, please contact me.