Trendsetter Star
This Trendsetter Star is a zig zag and button hole machine. Circa 1963. The images show how I find these machines at times in their "unloved" condition. This machine also shows how the Pinnock machine can be badged as Fridor. It still comes with the Pinnock motor, which is a Wernard motor.
This machine was not in bad shape and has cleaned up really well. It came with a few attachments, but had been clearly unloved and its case was damaged. The case did however have an interesting stamp on it to show who the maker was in South Australia.
The manual for the Royal is so far the closest manual I have found for this model. The royal is the cams version, but looks just like this machine, you can find the manual here.
It appears that in the U.K. the Pinnock Trendsetter Star was a different machine. You can find the manual for this one here the manual for this machine here.
The Stars big brother is the Royal, that takes cams.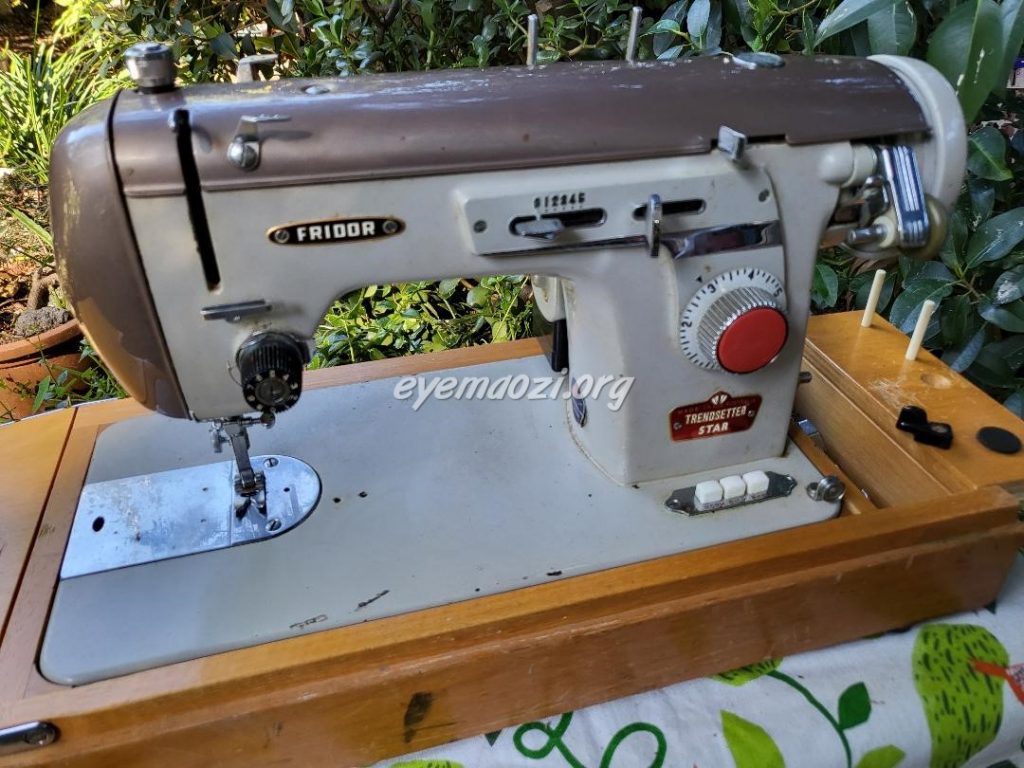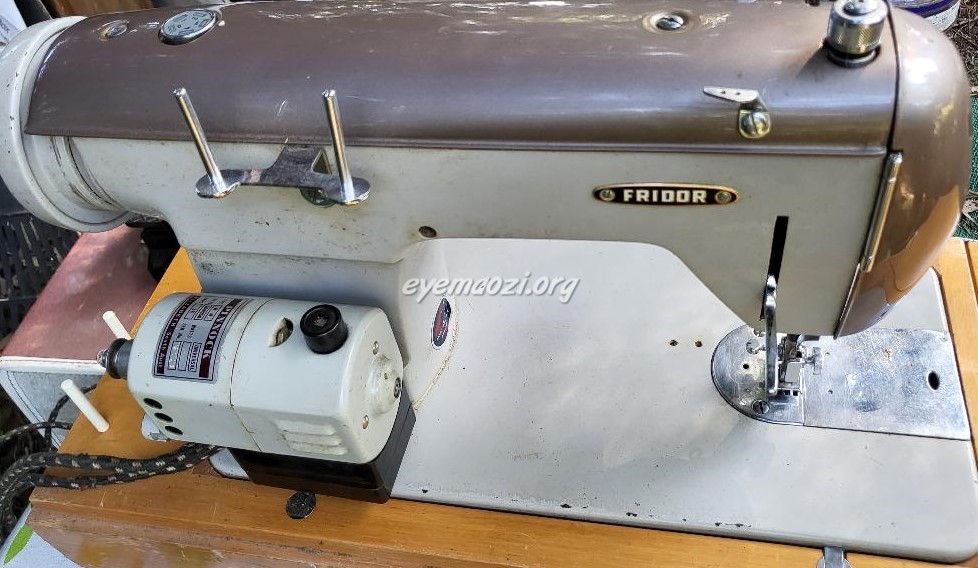 You can find the manual in my google drive for free.
Please use for personal use and do not sell these manuals.
The machine on the left is a Trendsetter Star, this may be the UK version.
The manual for the Trendsetter Star as pictured above is one I do not own, however the Trendsetter Royal manual found here is very similar.
Advertising and media articles
Interesting articles can be found on Trove. The following advert from Canberra Times (ACT : 1926 – 1995), Monday 16 December 1963, page 7 is located at http://nla.gov.au/nla.news-article104282193