Pinnock Trendsetter Ensign
June 2023
I had only seen one other Ensign online and it was the same colour as this. This was the hardest of the Trendsetters for me to locate. Even though I still have the Standard and the Crescent to add to my collection, I have seen them pop up from time to time on online auction and marketplace sites.
The top of the case has seen better days, but the base is in very good condition.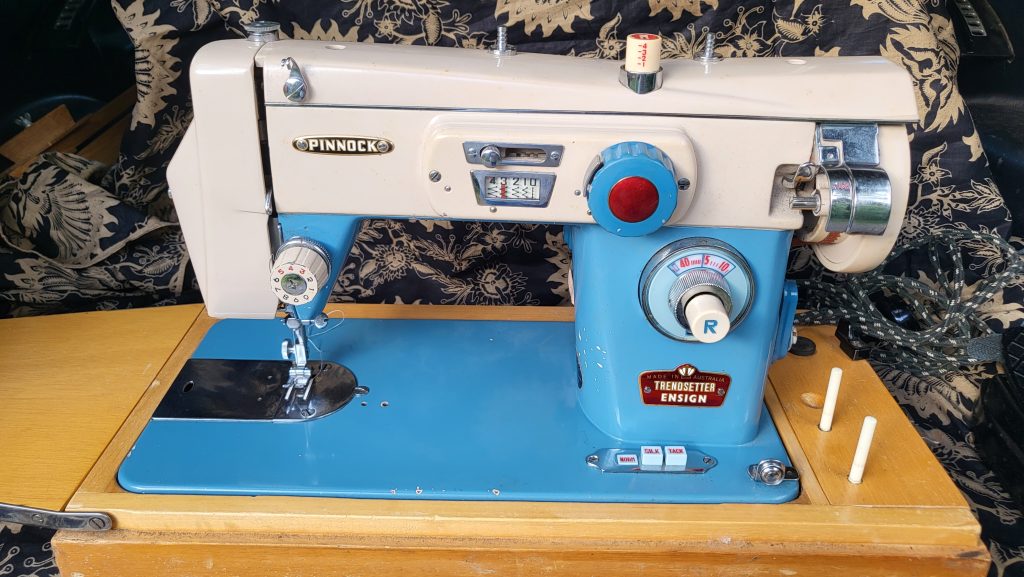 This machine popped up on ebay Australia and it was an hours drive away. Worth the effort in my opinion because I love this colour. Only the Trendsetter Modern is in this same blue colour. This is a zigzag machine. Very basic. Came with a nice Wernard foot pedal, uncracked. Many of the pedals are cracked or broken. The motor is wrapped in a bandaid (I've not looked underneath at the damage as yet) so that will get inspected before I try this machine out. So it is another one in my "projects" pile. Once again a sturdy Japanese machine.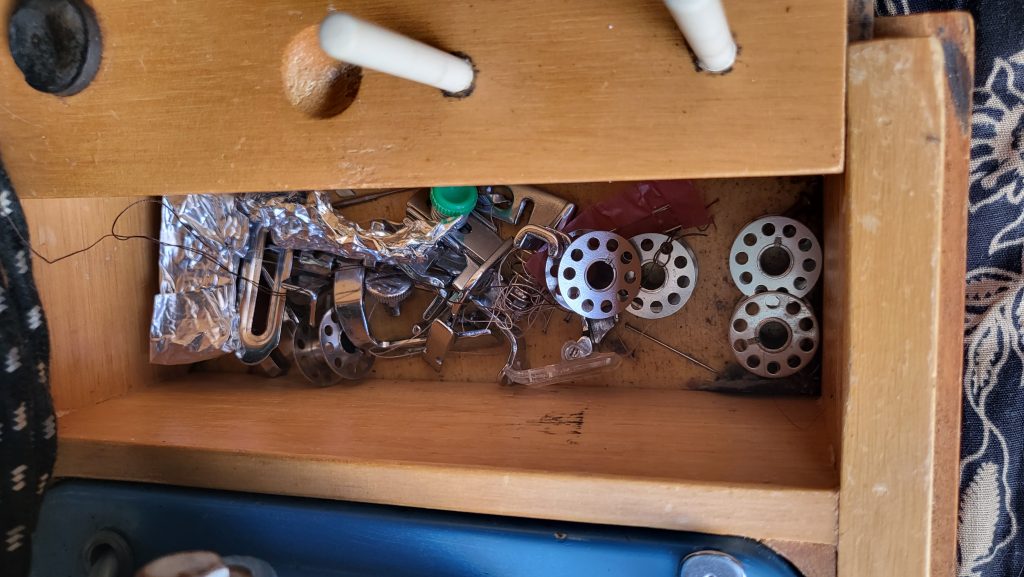 Below is the only other Trendsetter Ensign I have seen online.