Trendsetter Modern
The Trendsetter Modern is a straight stitch only machine. Circa 1963. It is a solid piece of cast iron, unlike some of the other Trendsetters that have aluminum top sections that can be removed to access the mechanism.
It takes the standard bobbins and needles.
The upper tension dial is the same as on the Sewmatic and the other blue greens.
The large Pinnock lettering is also the same as the Sewmatic, but I have concluded that this large lettering could only be applied to the "one piece" machines and not those with removeable aluminum lids.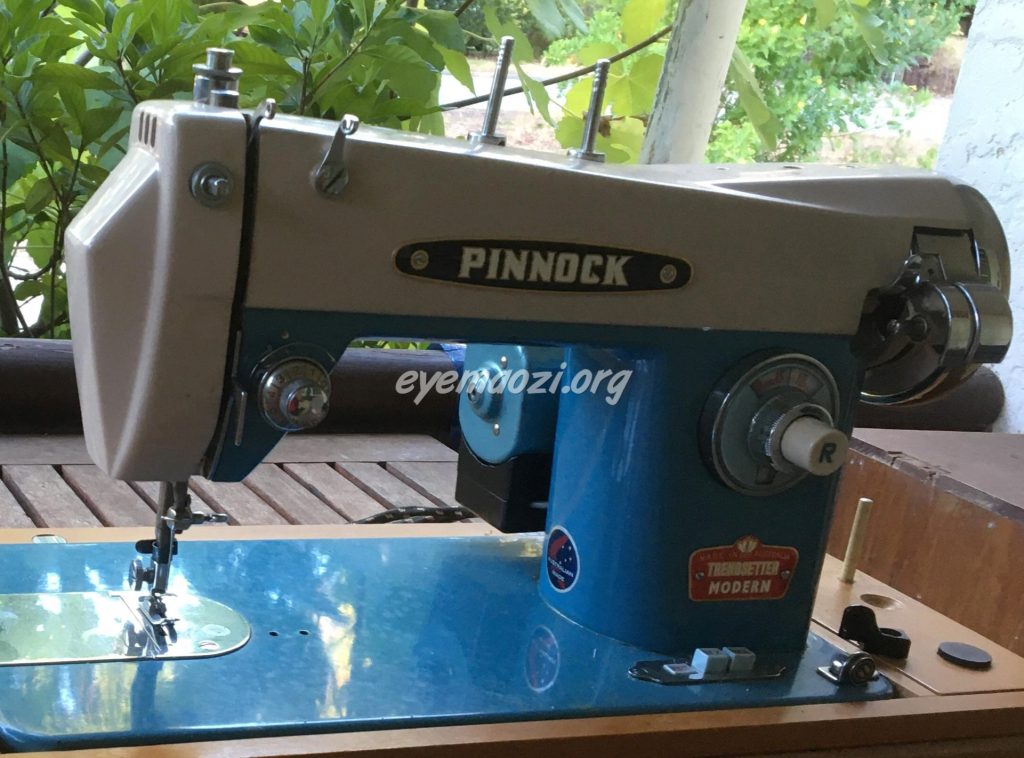 Definitely this machine takes the award for the most striking machine in my Trendsetter collection, even it is one of the most basic, as it is straight stitch only. I would like to thank Timothy Briggs, W.A. for finding this machine for me.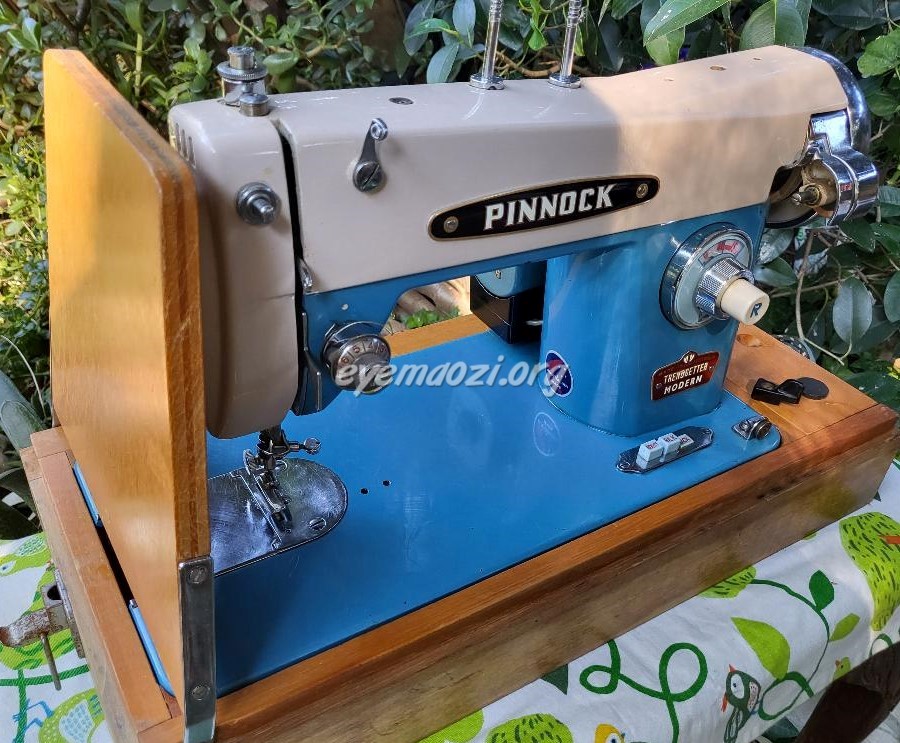 Advertising and media articles
Interesting articles can be found on Trove. The following advert from Canberra Times (ACT : 1926 – 1995), Friday 21 June 1963, page 22 21 Jun 1963 – Advertising – Trove (nla.gov.au)