Free arm zig zag
13th June 1964.
To be honest I have not even looked at this machine much at all. I purchased it from the son of the original owner. Her name was Margaret and she had treasured this machine and looked after it really well, having owned it from new, purchased 13/6/1964. In time I will clean it up and see how it runs. From all reports this model is a solid little machine.
I love it when machines come in a case, more often than not they come with most of their original attachments, and this is another one of those examples.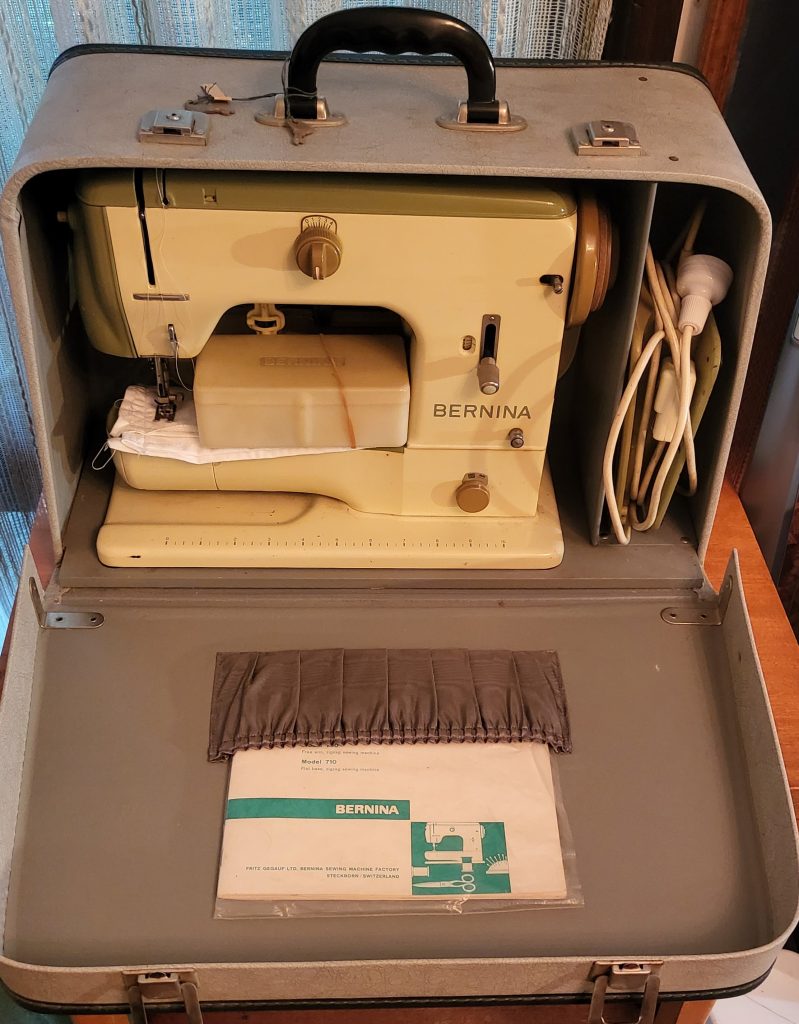 The pdf copy of the instruction book is available for free from my google drive, you can find it here.