I acquired both of these paintings at my local auction house, July 2023 The photos for the auction were very fuzzy, so I decided to take a chance and bid. The blue one was described as Balinese but was very hard to see in the photos. Both are signed, they came in a group of two, so I had to take both or none. Again, I was the only bidder. I did not know at the time that the "fish" painting was Balinese, I only found this out later when I researched the signature "I GP Sadri". Both are paint on board.
NI RINEK
Signed "NI Rinek, UBUD" this painting measures 84cm x 66cm and is framed in a flimsy metal frame, probably from the 80s or 90s. There is a bit of damage to the paint and it really needs to be put in a better frame. Board is a masonite type board, no backing.
Unknown artist and again a piece of tourist art, but once again a lot of work has gone into this painting.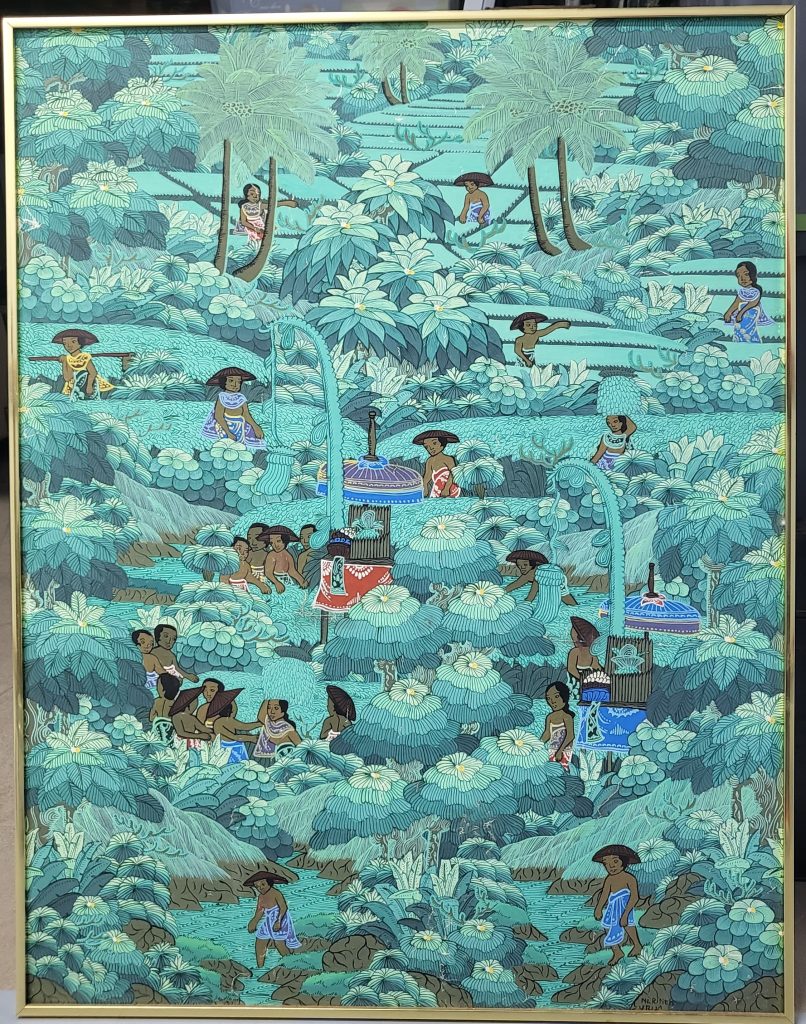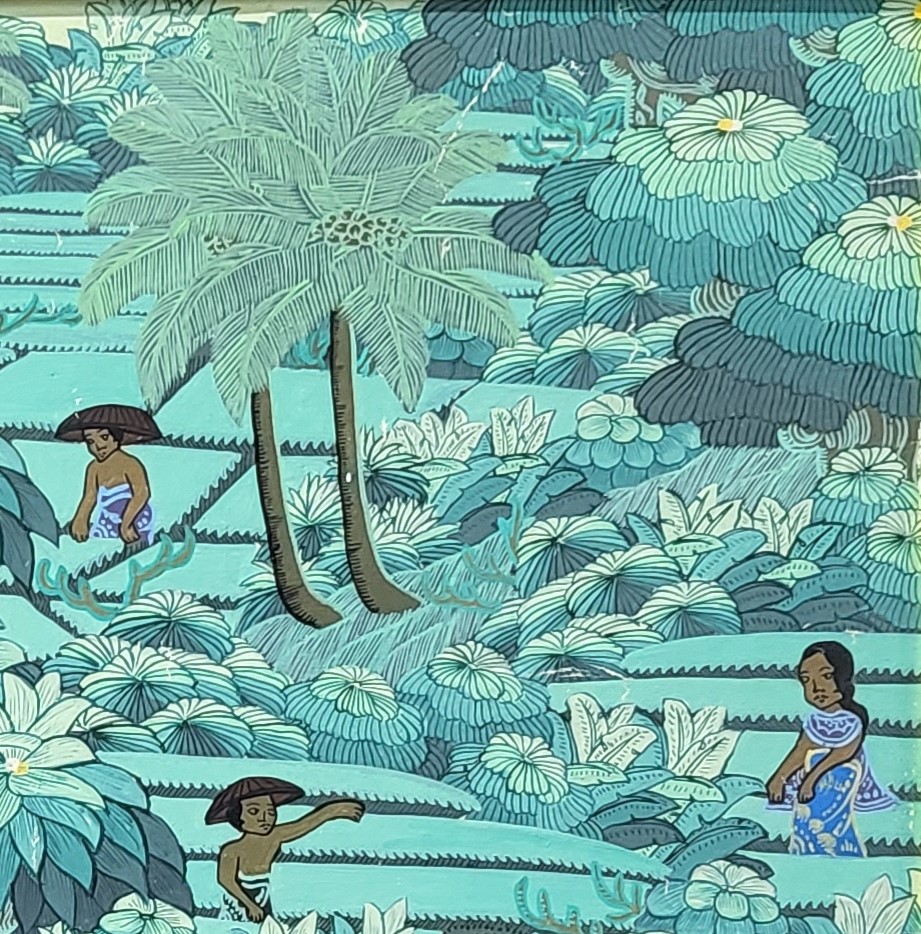 ---
I Gusti Putu Saderi
Slightly smaller than the above painting. Not as bright and vibrant as other paintings I have seen online by the same artist. But at least I can identify the artist this time.
I had no idea this was Balinese when I purchased it along with the above. Not really my style, but now it is here, it might as well stay.
Nicely framed here in Australia, again a painting on board.