There is so much I don't know about the supernova. So many variations within the one model, it is very confusing.
What I do know is that at first I never thought it was much of a machine to look at. No chrome and shiny parts. Maybe the bower bird in me was not drawn to it, so I steered clear of collecting this machine, until in…..
July 2022 I picked up two in quick succession, going cheap and about to be thrown out. Both grey machines (see my failures page). I tinkered a bit and decided these were beyond my skill level, so put them in the too hard basket. People kept raving about these machines and how well built they were, wonderful Italian design. So when I saw a lavender Julia machine nearby, I decided one last try at figuring out the Necchi Supernova. While she stitches a nice straight stitch, I still have to get the cam function working, so another one in the "one day I will get there pile".
July 2023 I have ventured again into Necchi territory. I could not resist a free arm version being sold an hour away. Again I took the plunge. You can see more on my freearm at my Necchi Supernova Ultra Mk 11 Free-arm page.
There are Supernova experts out there, so I suggest if you want info on the Necchi Supernova, good idea to join a FaceBook group or watch one of the many Youtubes out there.
Lavender Julia and two grey Supernovas have been my failures from mid 2022 to mid 2023. Here they are.
This page also contains vintage advertising for the Necchi supernova.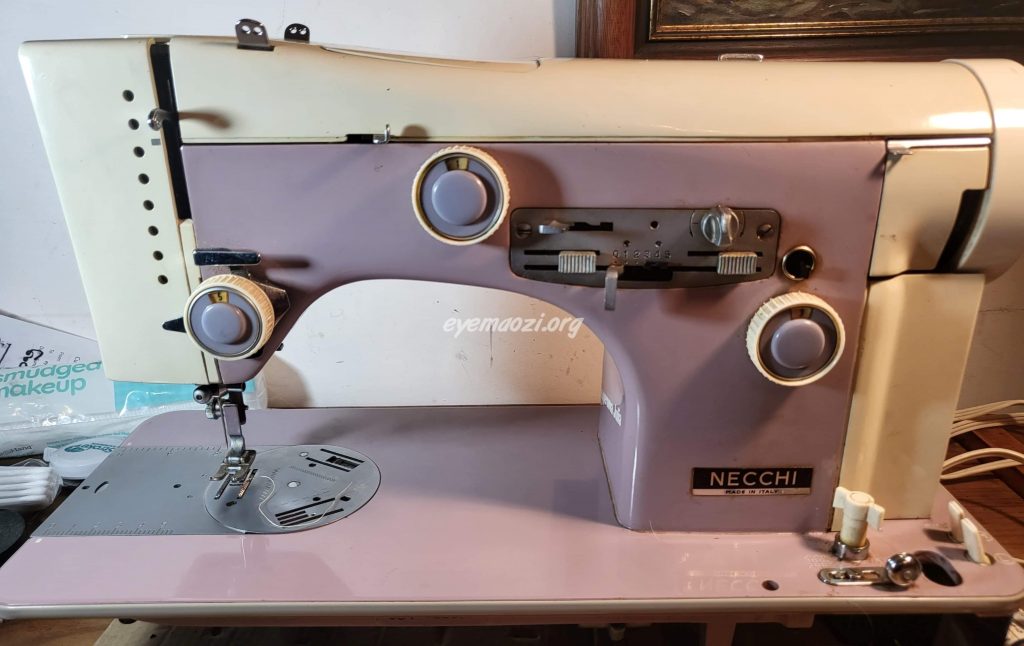 July 2023 I saw this machine advertised and decided to take a leap of faith and see if I could finally get a Necchi to work for me.