Hand Sewing machine
Circa 1950s
Serial number 14198.
Portable hand crank.
Straight stitch.
Walking foot design.
Shuttle bobbin.
Made in England.
This is another machine that I found locally here in Melbourne, Australia. It belonged to the niece of the original owner. The seller explained that she did not think her aunt ever used the machine and she herself had never used it as she did not know anything about it.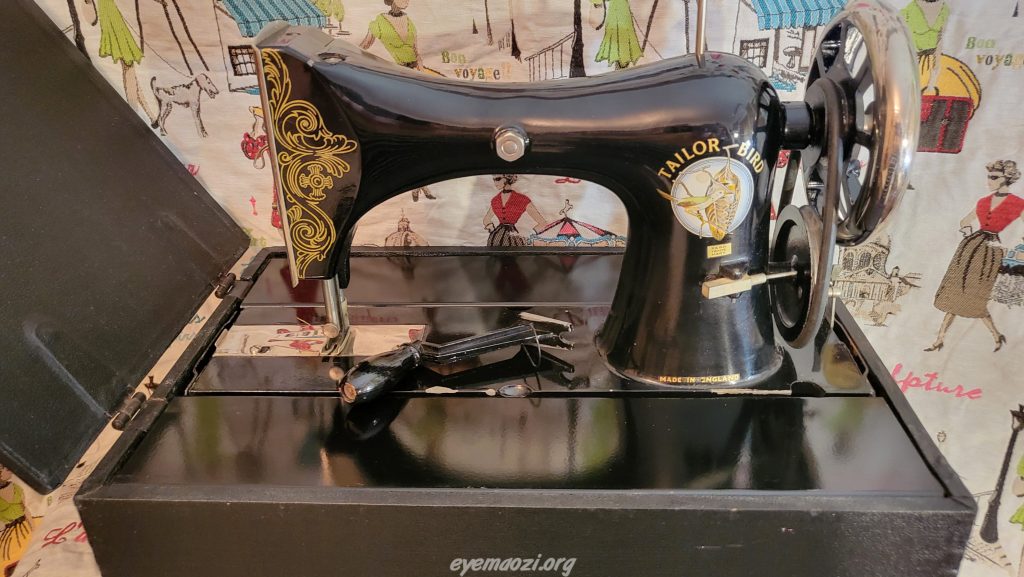 This machine did not come with an instruction book. I have found one online and have uploaded it here to my google drive. You can download the PDF from here. It seems to be for a slightly later model to the one I have.
It is an unusual machine. Portable and lightweight. This example is in very good condition with only a little bit of paint missing from the bed. The case is near pristine and it has that unused smell to it. The shuttle is in place and the machine rotates smoothly, but needs a good oil. The belt is stretched from age, so I will need to find a new one before I can give it a run. From what I have read, these were not a great success as their quality was not the best. Still, it is a lovely example of an unusual machine from mid 1900s.
More information on the Tailor-bird can be found at Tailor Bird Sewing Machine Company (sewmuse.co.uk) as well as Tailor-Bird – NBWiki (needlebar.org)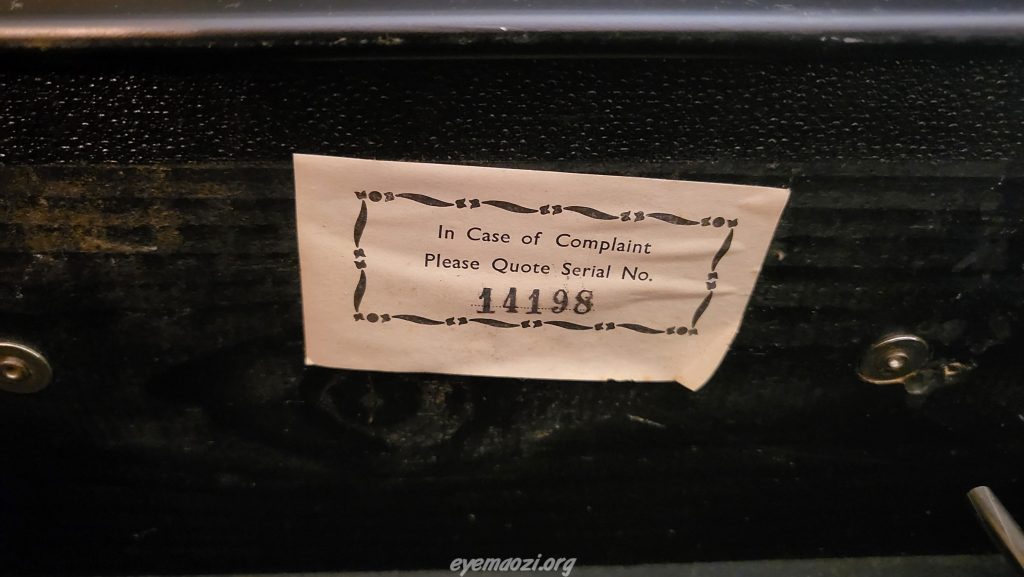 More information.