Portable free arm Zigzag
Circa 1947
Freearm.
Very similar to the Bernina 125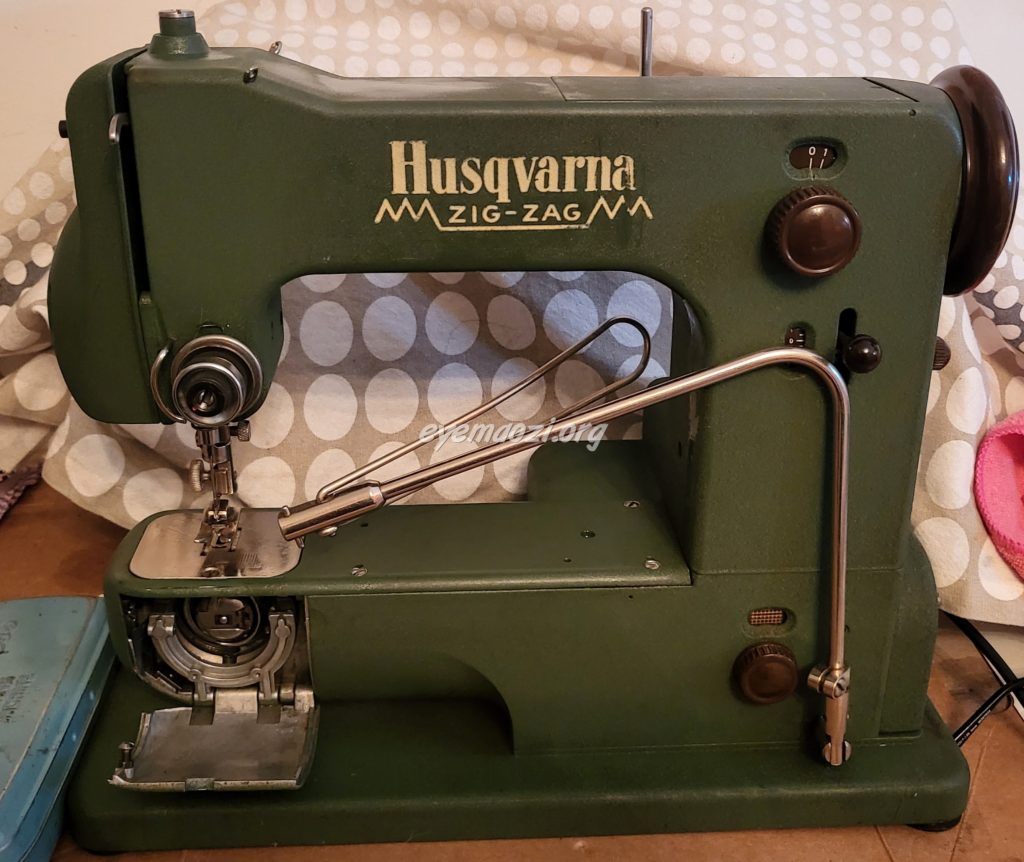 Another machine found locally here in Victoria advertised on Facebook marketplace. I already have a couple of the small freearm machines, the Favta is my favorite, the Elna grasshopper is very collectable, my New Home is quite unique, the Bernina 121 looks the same but is only a straight stitch and the Singer 222 Featherweight is entirely different and extremely collectable.
When I saw this Husqvarna advertised, I just knew it would complement my other small free arms really well. It is identical to the Bernina 125 (well so I've been told as I don't have that machine), except for its colour.
The machine arrived in a seized state. I have slowly managed to get it to turn, however it is not running smoothly. The motor runs well, but I think the machine needs to be taken apart completely and given a good clean, which I hope to do one day. For now, it will have to wait. It has two V drive belts, the smaller one looks like it is about to break, so another good reason to put this machine away, until I can devote the attention to it that it deserves. The case is not perfect, but at least it has the case. I found a few pictures of the case as it should look and have included these at the bottom of this page. The table extension fits nicely in the lid of the case and is in very good condition.
This machine is identical to the Bernina 125. You can find the user manual for the Bernina 125 a.k.a Husqvarna Class 14 here.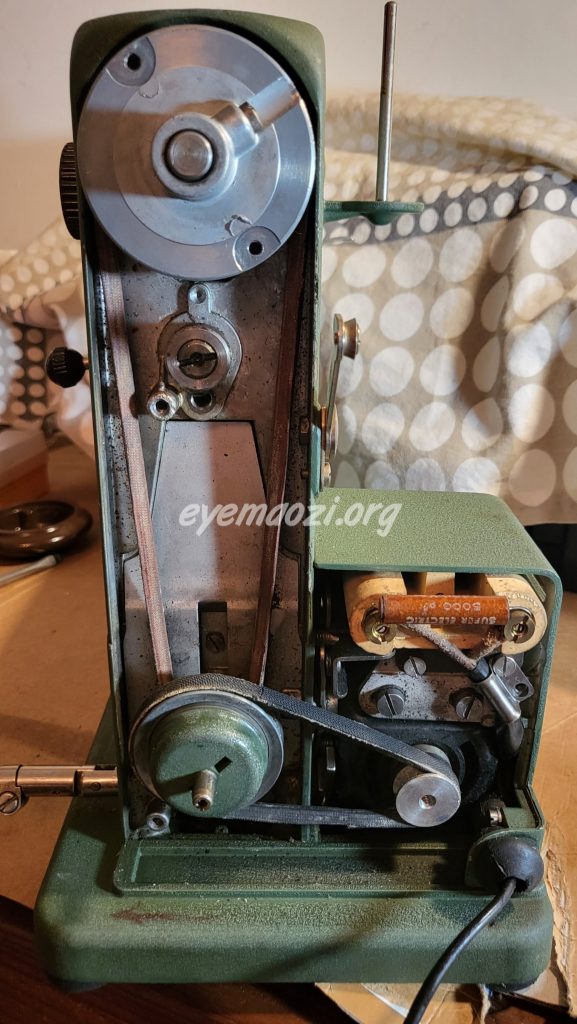 These pictures below, are the for sale, pictures that I saw, I could tell the case needed new buckles, but at least it has the case.