Industrial straight stitch.
EH154893 – March 5th, 1952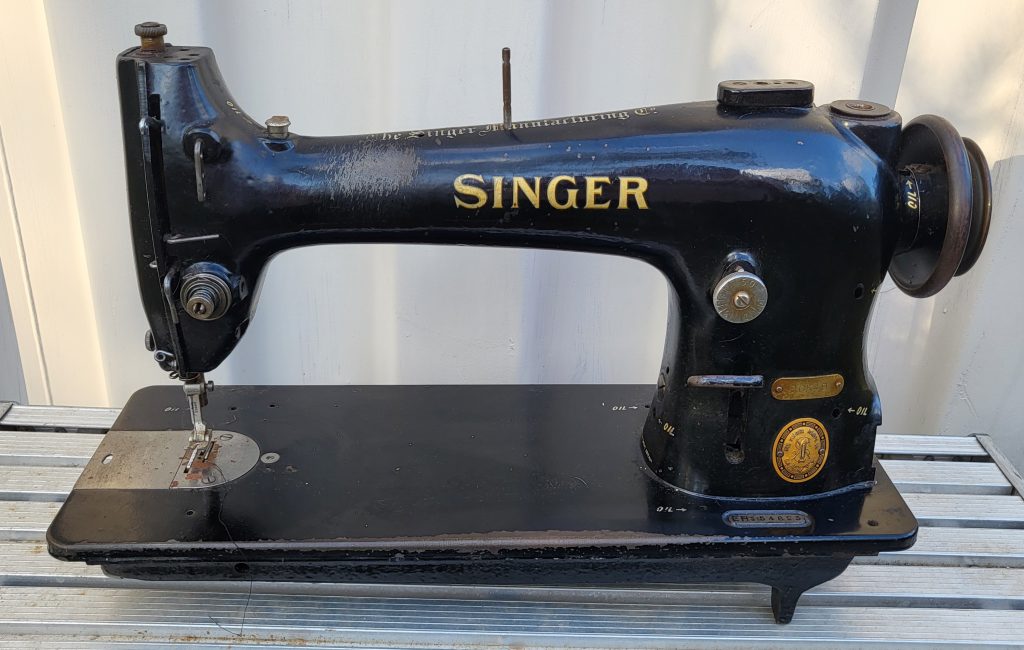 This machine was offered for free just down the road in 2022. The original owner who was a seamstress had passed away and her daughters were desperate to clear out the house. Unfortunately, I don't have a lot of room at the moment for industrial machines, but I decided to rescue this one. Apart from a bit of pin rash, she is still quite attractive.
The base was a generic locally produced stand and the motor had seen better days. I rehomed these and have kept the head, the light, thread stand and the solid wooden tabletop. I hope one day get a new set of "legs" and motor to use as a base and have her up and running. In the meantime, she sits idle, waiting for that fateful day.
Free PDF copy of the Singer 96K49 parts list can be found here on my google drive.
The instruction manual that came with this machine can be downloaded for free as a PDF from my google drive from here.
Here are the pictures of her as she was advertised for free.
Came to me as "free to good home".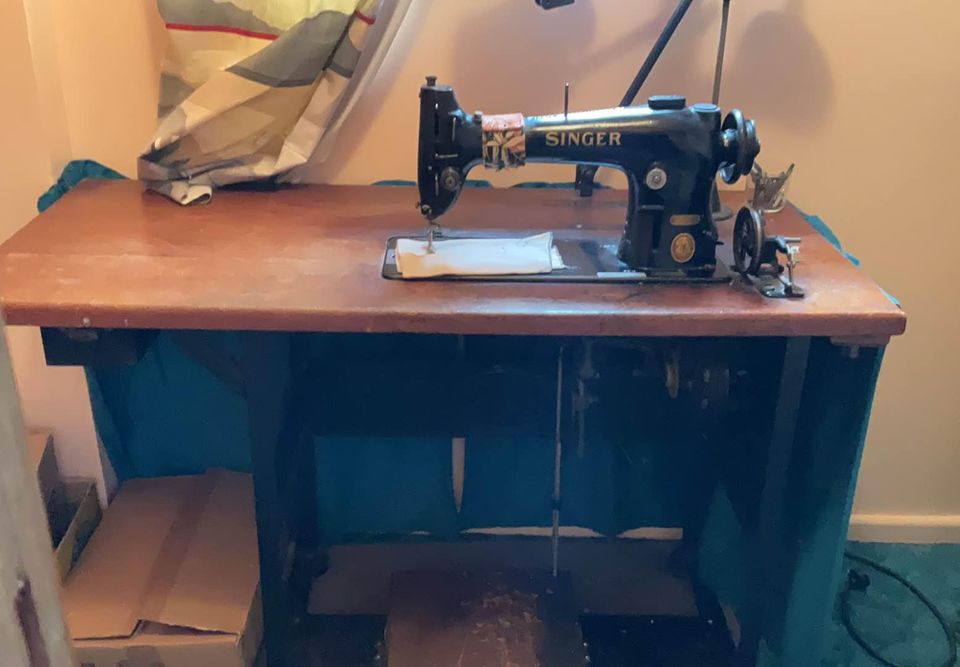 Waiting for a new life.