Pinnock 2 Overlocker CFM
circa 1980s
3 thread.
No 000267 out of ?
The 3rd and final Pinnock to finish my collection.
I did not know if this machine existed. Sometimes numbers can jump in machine models as there is no hard and fast rule. But lo and behold the Number 2 Pinnock is here.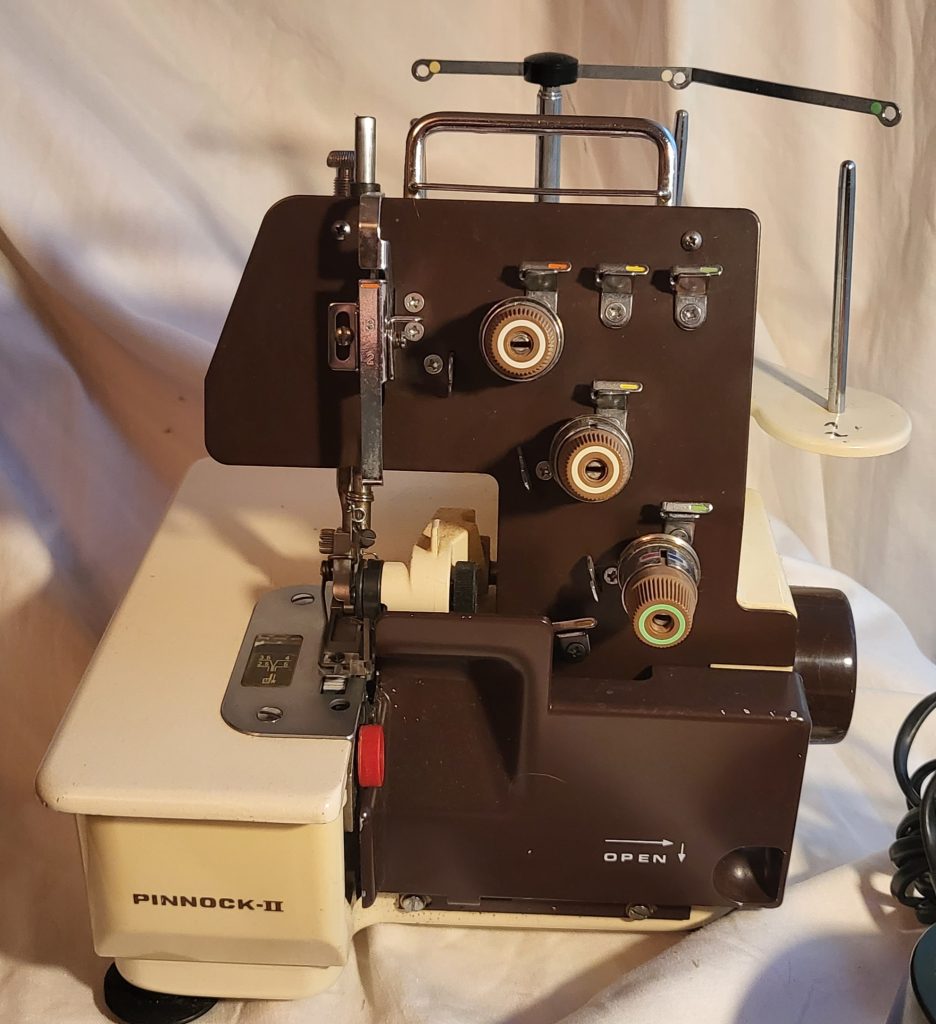 I acquired this machine when a lovely lady advertised it in one of the Facebook groups. She said it was not able to be repaired, but had everything including the manual, so I jumped at the chance to have this machine in my collection. As yet I have not got the machine going, but it still remains in my "hopeful" group. For now, it is just great to know that the Pinnock 2 exists and is placed nicely between the Pinnock 1 Overlocker and the Pinnock 3 Overlocker.
You can find the Pinnock 2 Overlocker manual for free pdf download from my google drive here.