Lotus SP
Portable, lightweight.
1977
One of the later versions of this model released from 1968 to 1978?
Rotary hook.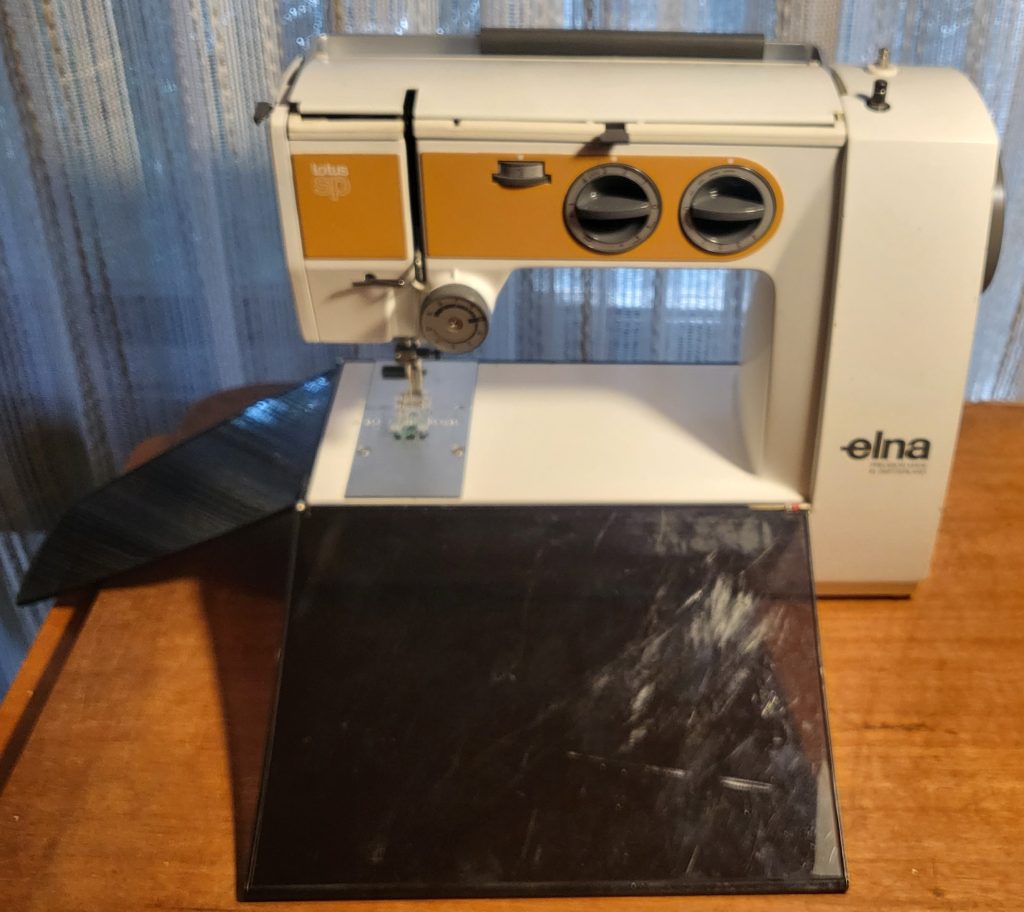 This machine came in a group lot I found at a garage sale in May 2023. Initially I saw that there was a Elna overlocker MO-103 for sale and as I had been searching for this machine, I attended the garage sale. It was a deceased clearance sale and the previous owner clearly loved Elna. I picked up all 3 Elna machines, this Lotus, a 5000 computer and of course the Elna MO-103.
For most of my life I have used the Elna Sapphire on a regular basis, so I knew this Lotus must be a good machine and I was not disappointed. Apart from the missing accessories she is a lovely working machine. It is a later Lotus and has the orange colouring to the front panel and the smoked Perspex sides.
The machine shows some signs of use and age but runs smoothly, all it needed was a thorough clean and oil. One of the side panels has some corrosion in the little pin that is spring loaded, so this may in time seize as it is difficult to clean it properly.
The machine came with a booklet, but it was water damaged and pages sticking together. I found another PDF copy of the manual online and it is now on my google drive. You can download a free PDF manual from my drive on this link.