Sapphire / Stella
Portable machine released after the Lotus.
Model 49
1981
My mums machine.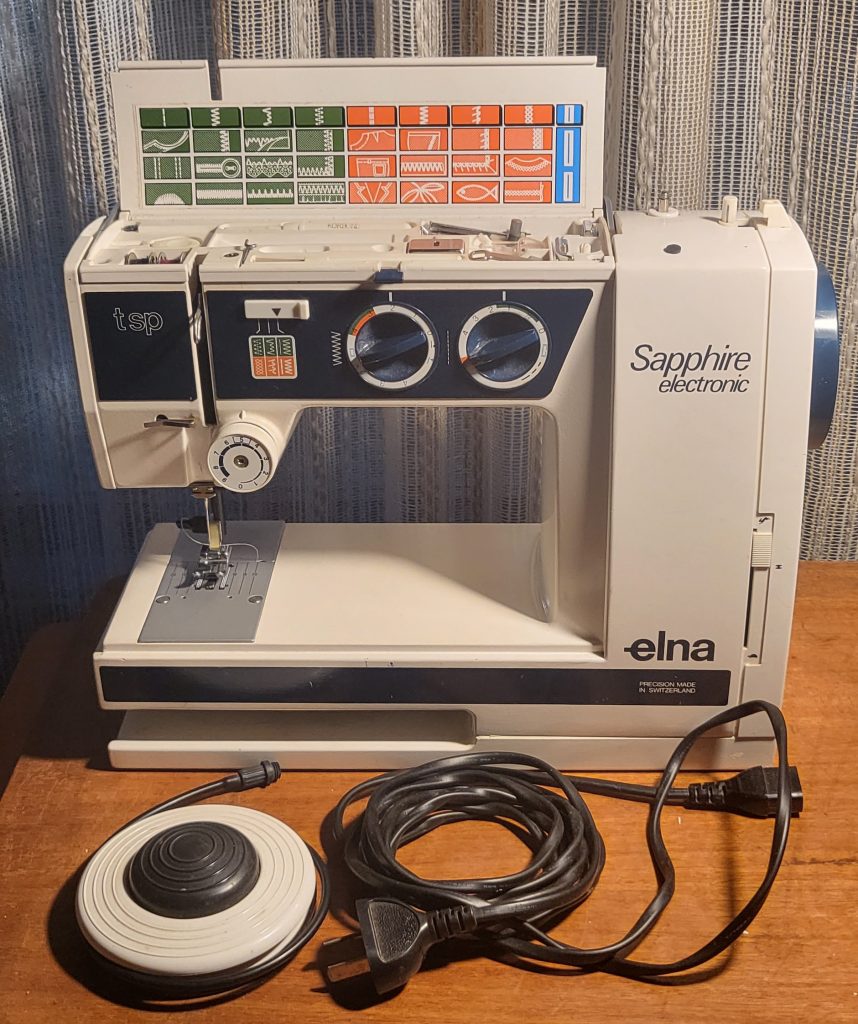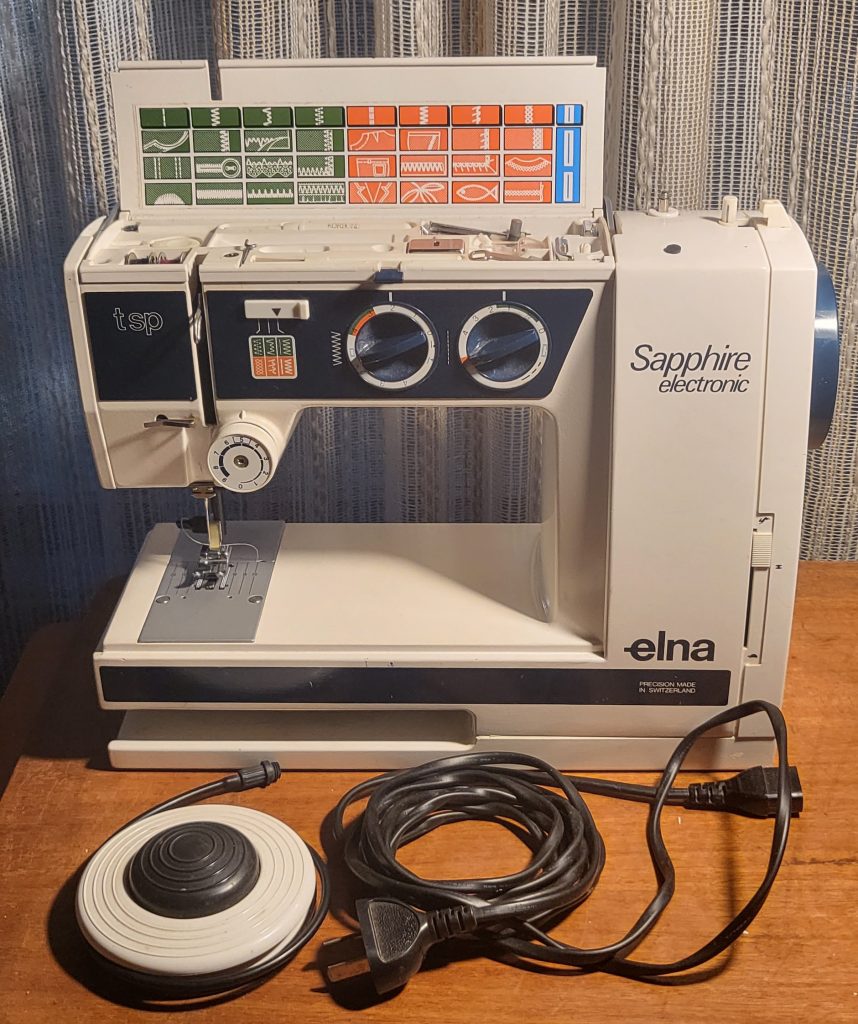 This machine holds a special place in my heart and if you were to ask me "is there one machine you would save from a fire, which would it be?" well then it would be this one. Followed closely by the Red S featherweight. This one because it is my mums' machine that she purchased new in 1981 when I was 15. Even though I learnt to sew on a Japanese all metal retro machine, this was the machine that I have done the majority of sewing on my entire life. It had one main advantage to the Japanese machine, this one had zigzag.
This machine has sewn curtains for all of my homes that I have lived in. Sewn for the kids and mostly to shorten pants, as they are always too long for me. It has never failed. So, this year when I found an Elna Lotus and cleaned her up, I decided I best do the same for the Sapphire. This machine has travelled across the Nullabor, twice. Lived in the west for ten years, 4 of those in the tropical north and now back in Melbourne. It had a thin film of red dust in the accessory compartment and a small amount of dust bunnies, but surprising clean. It's been bashed and banged and loved and still going strong.
So, this is a Sapphire. It came with a vinyl cover that sat over the top of the machine, with a slot in the top so the handle could still be used. The cover was cream, or it may have been white at one point, but after 40 plus years of constant wear and tear it was a sorry sight. I can't even find an image online of one. I am not even sure if it was thrown out or if I have it tucked away somewhere. The pedal and cord were stored in a small vinyl pouch, which is missing. It came with an instruction manual, which has also gone walkabout. A similar manual for the Stella TSP can be downloaded for free from my google drive from here.
In all intents and purposes, it appears that the Sapphire was the same as Stella, but not with the hard flip open panels that make it into a case. The poor mans version? Quite possibly as I know we had very little money back then, so mum would have been very careful in which machine was the best that she could afford.
The Sapphire does not even appear on Elnas official website of machine products. Elna – New Zealand – About us