Overlocker, serger.
Rebranded around the world, also known as:
Hobby lock, Riccar, Mammy lock, Portalock.
In some places I see the spelling as Janome Lock and in other places it is Janomelock (all one word).
Possibly circa 1984. Made in Japan.
Also sold as Pfaff Hobby lock HL-603.
This is the three thread version. I have a four thread version the Janomelock JL-634D, click here.
Research has shown me that it is very hard to pinpoint the factory that made this machine, but speaking to other overlocker collectors, it is believed that these machines came from the JUKI factory.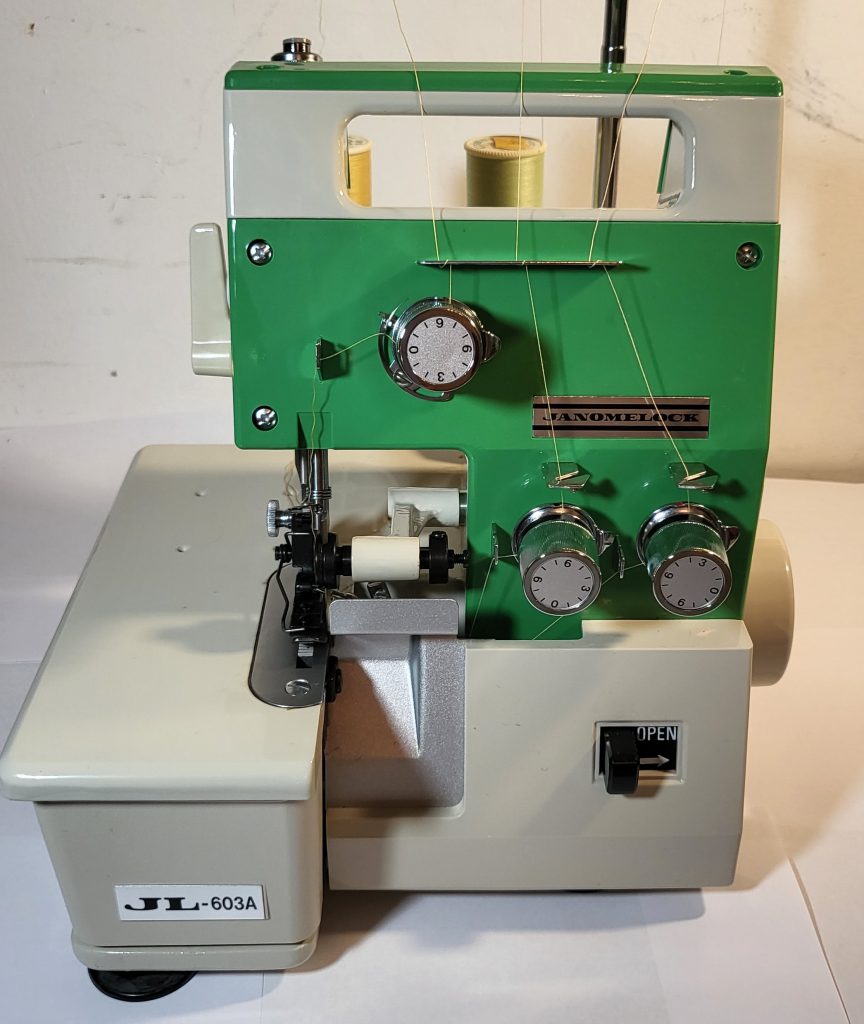 This particular machine was found in "brand new" condition. Still in original box with all its parts and accessories. Locked away for nearly 40 years.
Unlike the 4 thread JL-634D, this is not a differential feed. It is a basic 3 thread, which has a beautiful stitch (see last picture below) and is nearly an all-metal overlocker. Advertised originally as "1 needle 3 thread overlock sewing machine. Industrial sewing machine efficiency".
The manual / instruction book for this machine is here on my google drive for free download. Further down this page you will also see the original flyer for the machine with a handwritten price of $499 AUD, which is about $1620 AUD in 2021.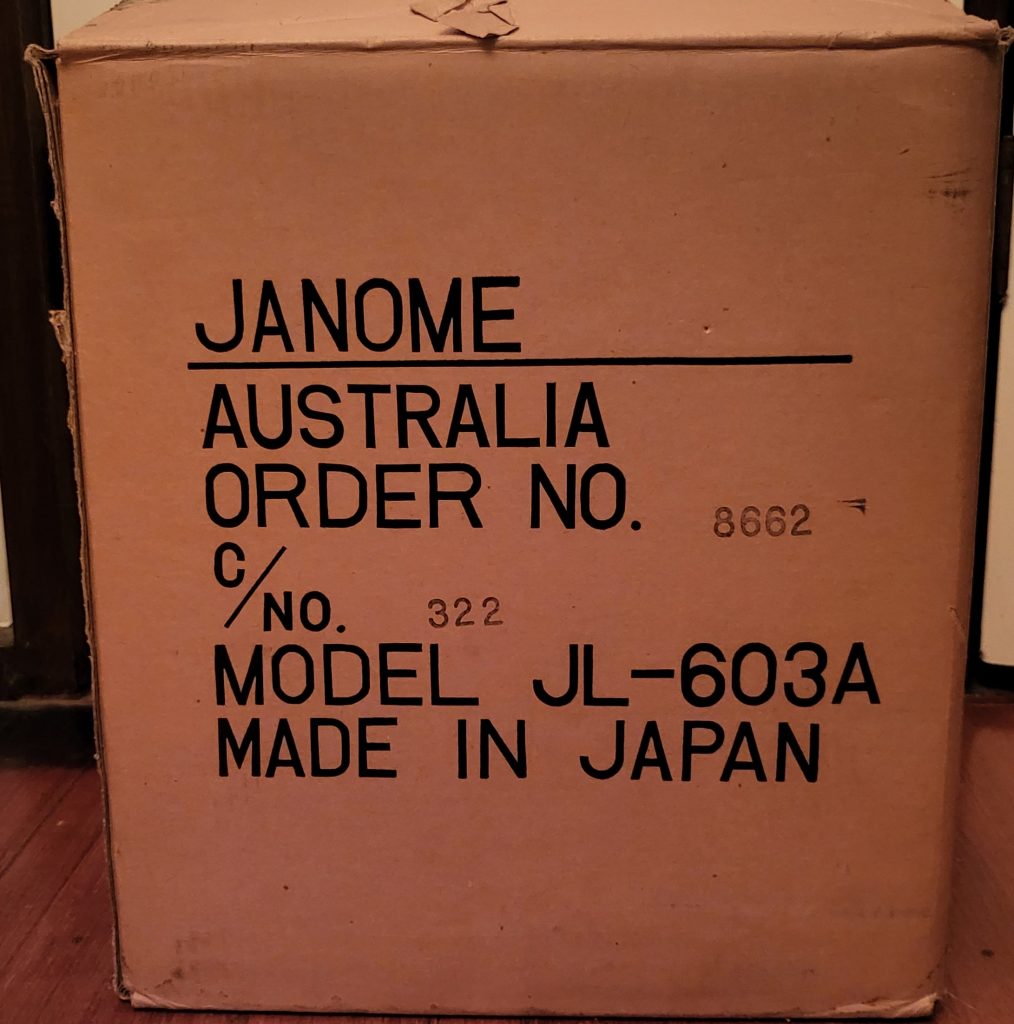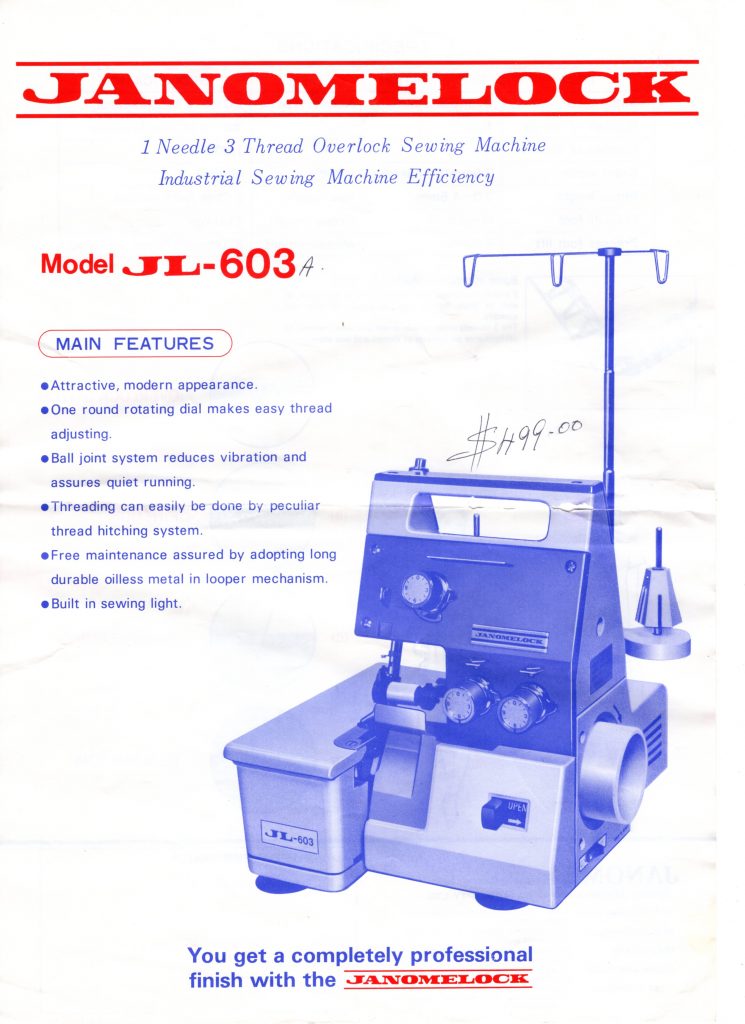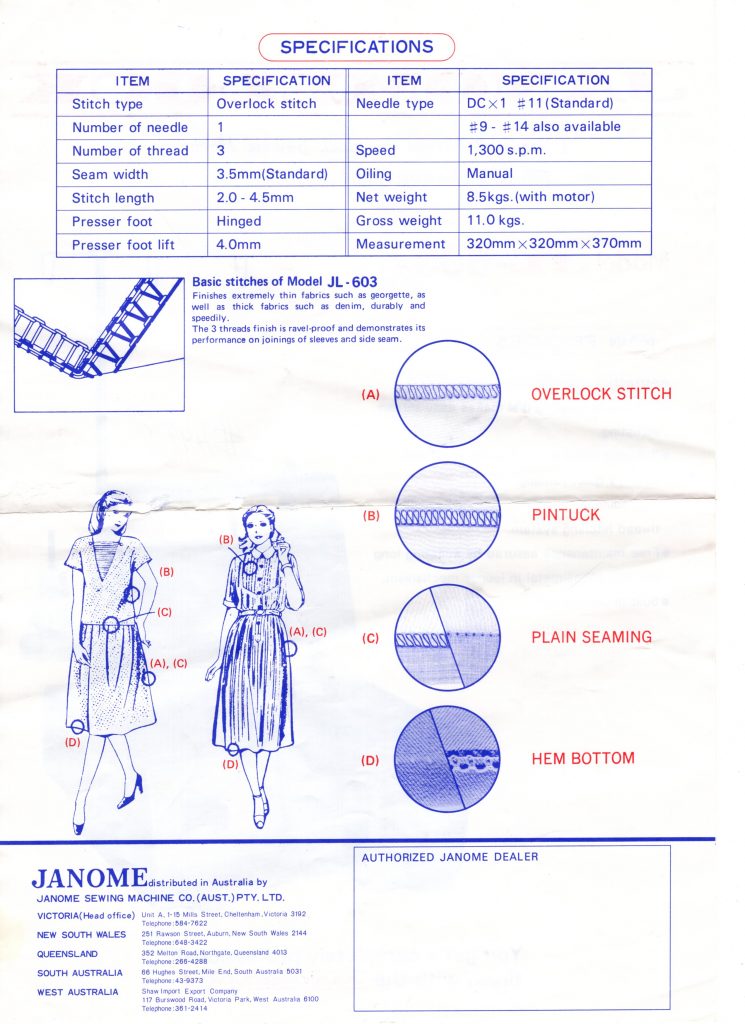 First stitches
Cleaned (not that it needed more than a wipe over), oiled and threaded. Tension adjusted.
Tested the stitch length and now back in its box. I can't bring myself to use this on a day-to-day basis, it has survived pristine for nearly 40 years. A collectible of the future?