Necchi Julia, Automatica, Automatica Mark II
I still have the Lavender Julia, although no original cams. The Automatica has been parted out and the Mk II has been gifted to a fellow enthusiast, who I hope can get it up and running.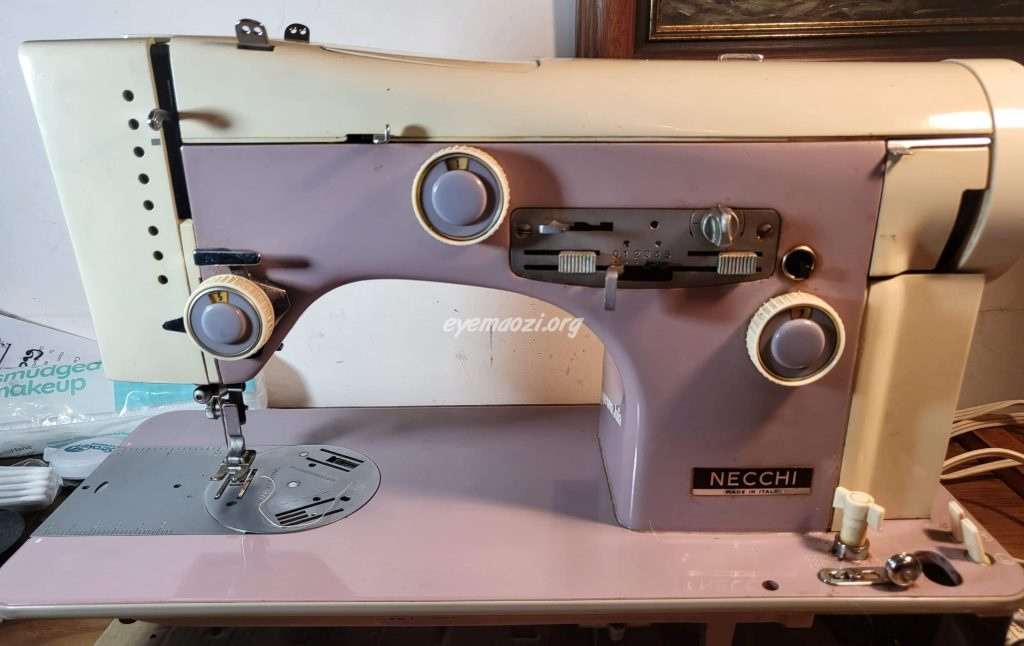 Supernova Julia 534, made in Italy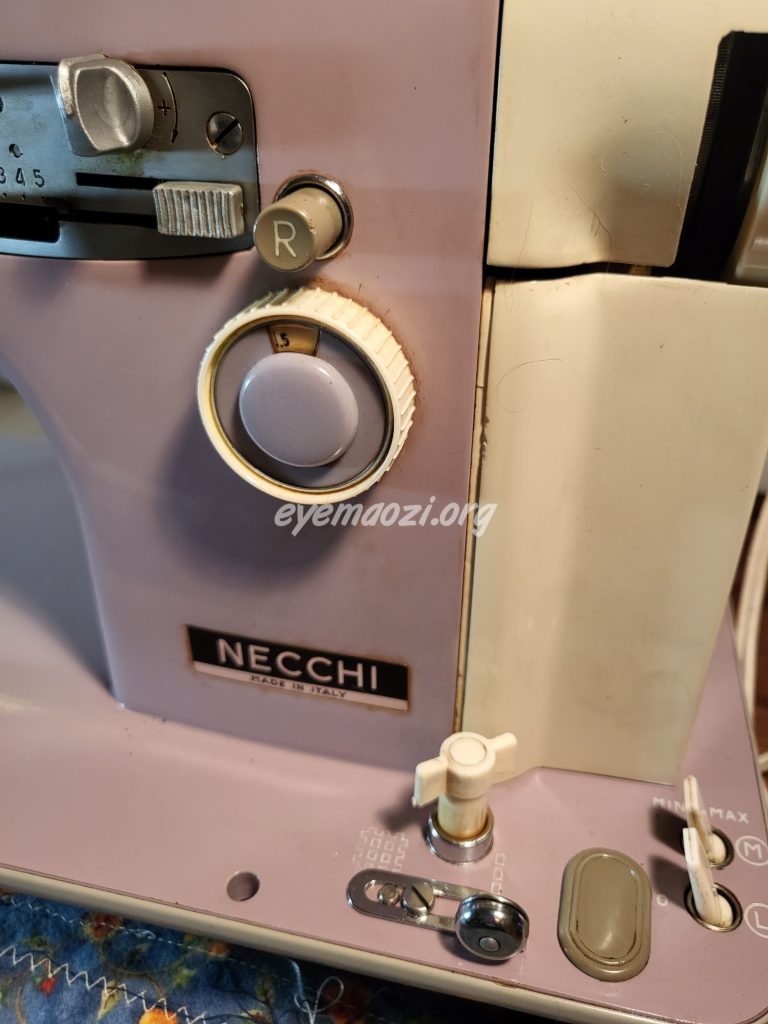 Necchi Supernova automatica, now striped as a parts machine. Made in Italy.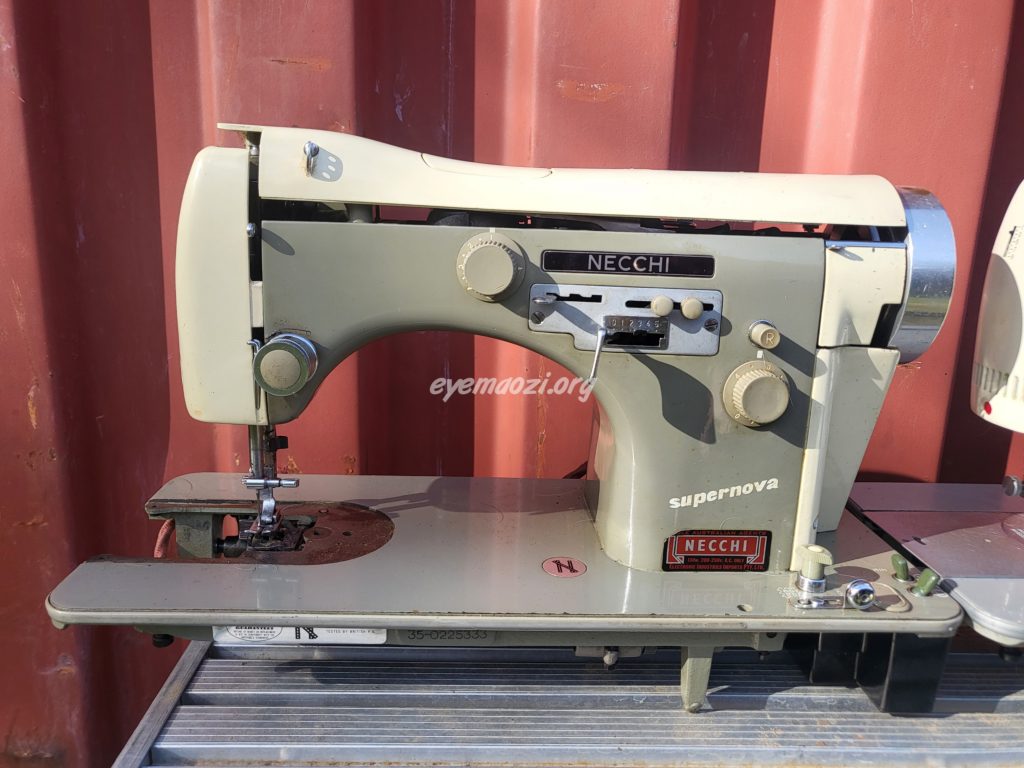 Supernova Automatica Mark II, assembled in Australia, rehomed.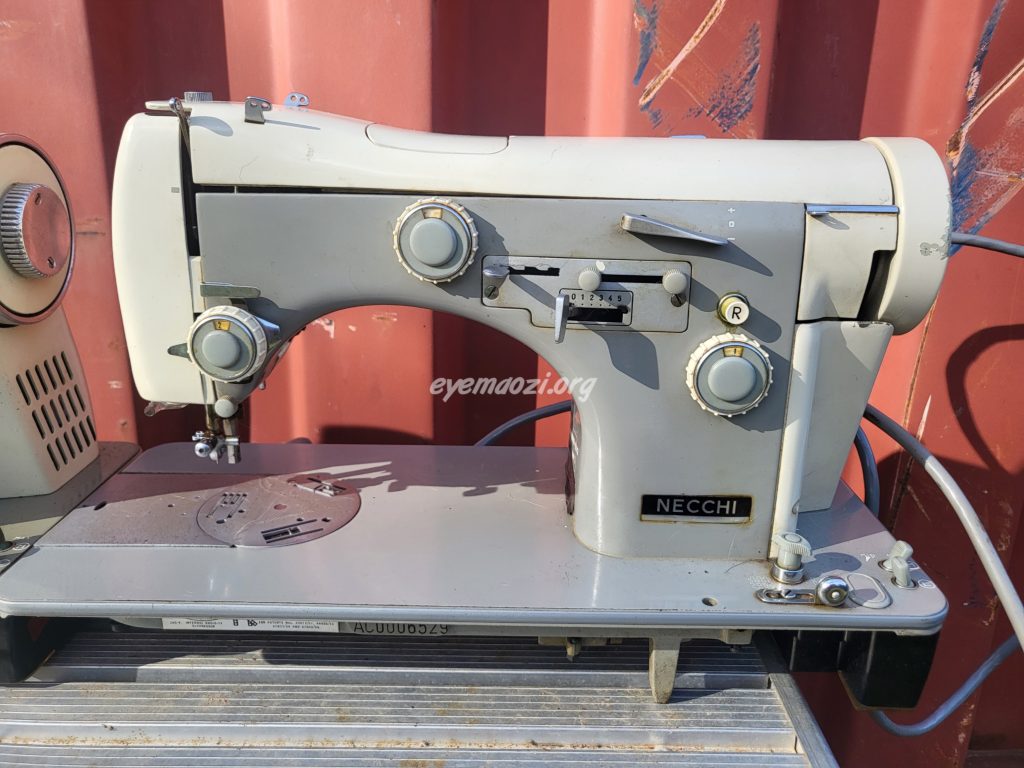 ---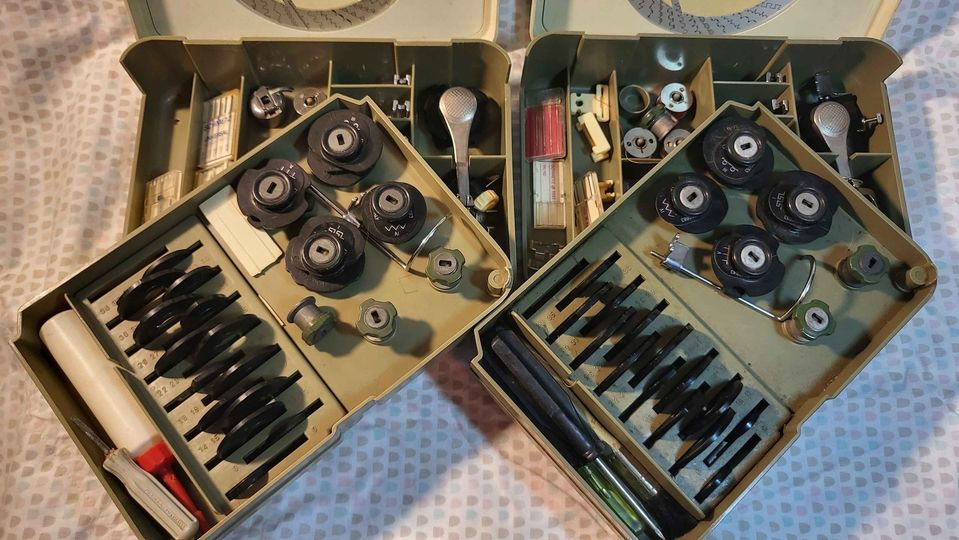 ---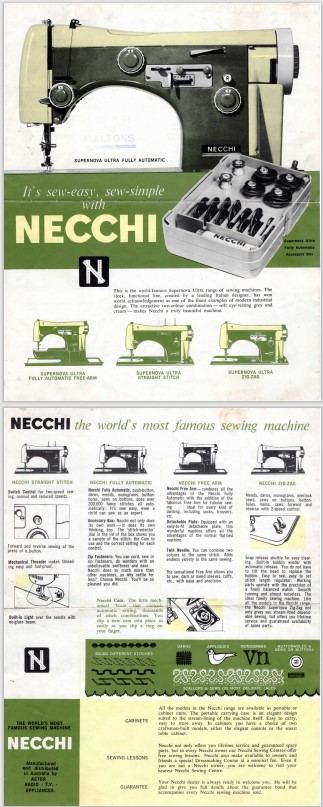 ---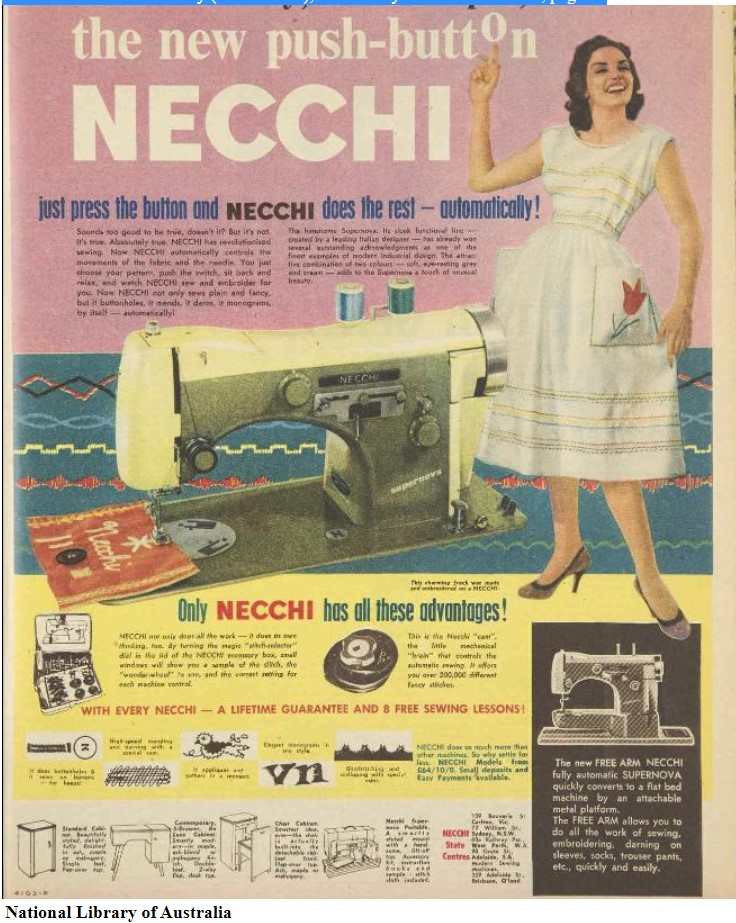 http://nla.gov.au/nla.news-article48208232
| | |
| --- | --- |
| National Library of Australia | http://nla.gov.au/nla.news-article48208232 |
Australian Women's Weekly (1933 – 1982), Wednesday 11 December 1957, page 75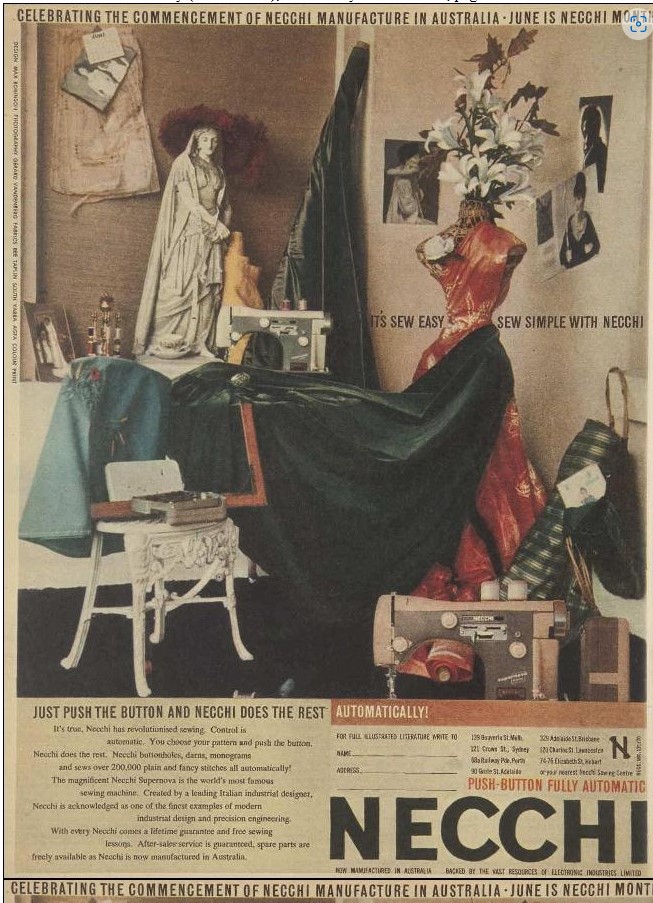 http://nla.gov.au/nla.news-article43597883
| | |
| --- | --- |
| National Library of Australia | http://nla.gov.au/nla.news-article43597883 |
Australian Women's Weekly (1933 – 1982), Wednesday 24 June 1959, page 22
http://nla.gov.au/nla.news-article44796768
| | |
| --- | --- |
| National Library of Australia | http://nla.gov.au/nla.news-article44796768 |
Australian Women's Weekly (1933 – 1982), Wednesday 11 November 1959, page 64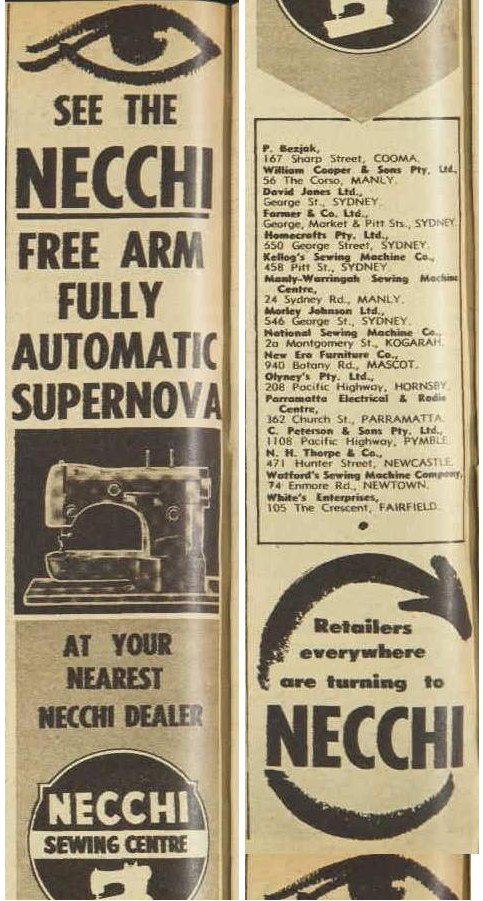 | | |
| --- | --- |
| National Library of Australia | http://nla.gov.au/nla.news-article48530481 |
Australian Women's Weekly (1933 – 1982), Wednesday 4 December 1957, page 10