Industrial high speed, rotating hook.
Serial number EG217480 – 23rd November 1950
From the instruction book it is described as …"Machine No. 103 has a rotating hook. It is intended for operation by either foot or electric drive and is fitted with reversable feed for back tacking
This machine sat on Facebook Marketplace for nearly two years. It is the second and probably last industrial machine I will get for some time. They just take up too much room. The seller had purchased it from the original owner a few years ago, when she moved to a smaller place. It has sat in the corner ever since. It is in beautiful condition. No corrosion, begging to be used. Original motor and many original accessories, including attached light. The cast iron table looks new. I am so happy to have added this to my collection.
A PDF of the original manual can be found for free download from my google drive, you can find the Instruction book here.
Photos from the seller.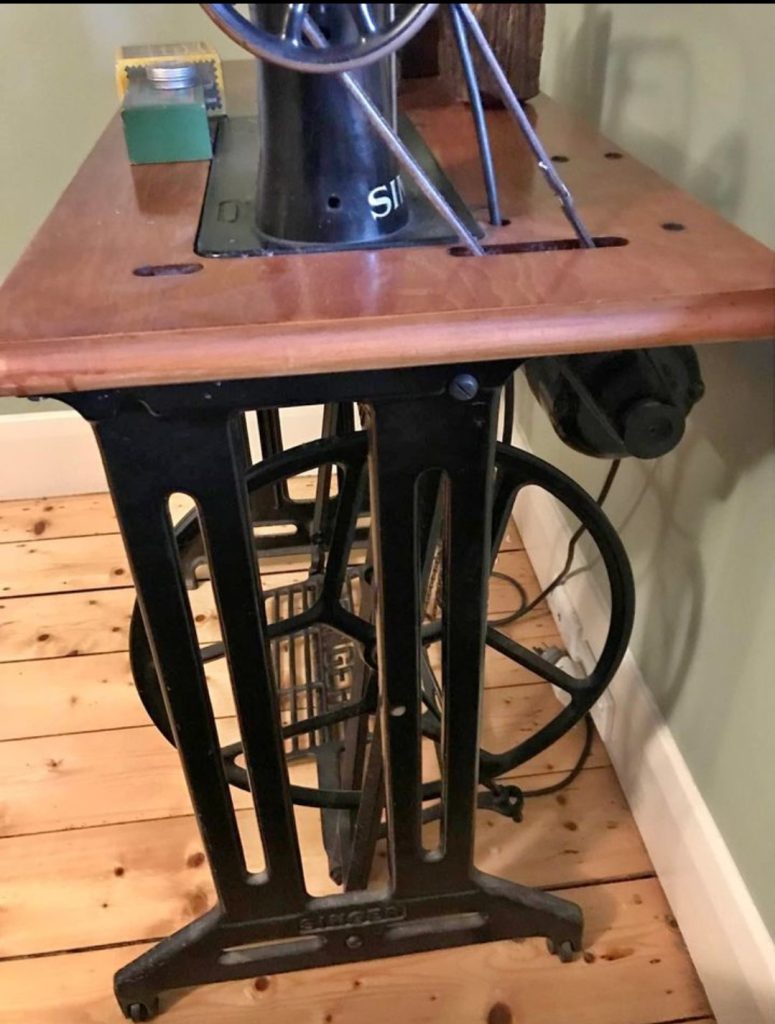 I took the head out for transport.
Taking the head out is always vitally important when transporting a machine. It is even more so with a heavy machine. This time I did not remove the motor for transport. The machine is now with me and she is a beauty.