Trendsetter Jewel
The Jewel is a zig zag machine with button hole and cam cability. Circa 1964.
This machine is two tone, light beige and cream. The same colour scheme as my Sapphire. The two machines are nearly identical, except this machine "the Jewel" comes with cams.
It takes the standard bobbins and needles.
I do NOT have the instruction book for this machine.
I repaired this machine by putting together two neglected machines, the above machine was the better of the two, so the other donated some of its part, the resulting combined machine is in pretty good shape, but not perfect. It does however run smoothly with its Pinnock/Wernard motor and the cams work. The straight stitch and the zigzag have a smooth, even stitch and the machine is whisper quiet. The cam function is rather clunky, so I doubt I would be using that on a regular basis. Each machine came with only one cam, the cam that was still in the upper cam chamber, from this I was able to confirm the design and type of original cams that the machine would have originally come with. The donor machine was slightly different in that it had a red zigzag dial and only 2 feed dog buttons. (see last picture)
I was given a third Jewel, identical to the above machine. Again with one cam in situ. Thankyou to the owner who donated this machine, I'll do her up when I get a chance, but she looks in amazing condition already.
It was pure luck that I received the cams with a Pinnock Jewel Mark 3 machine (image below), obviously a machine released after this one, but luckily for me it had the cams that fit this machine also. From what I can tell it is a complete set.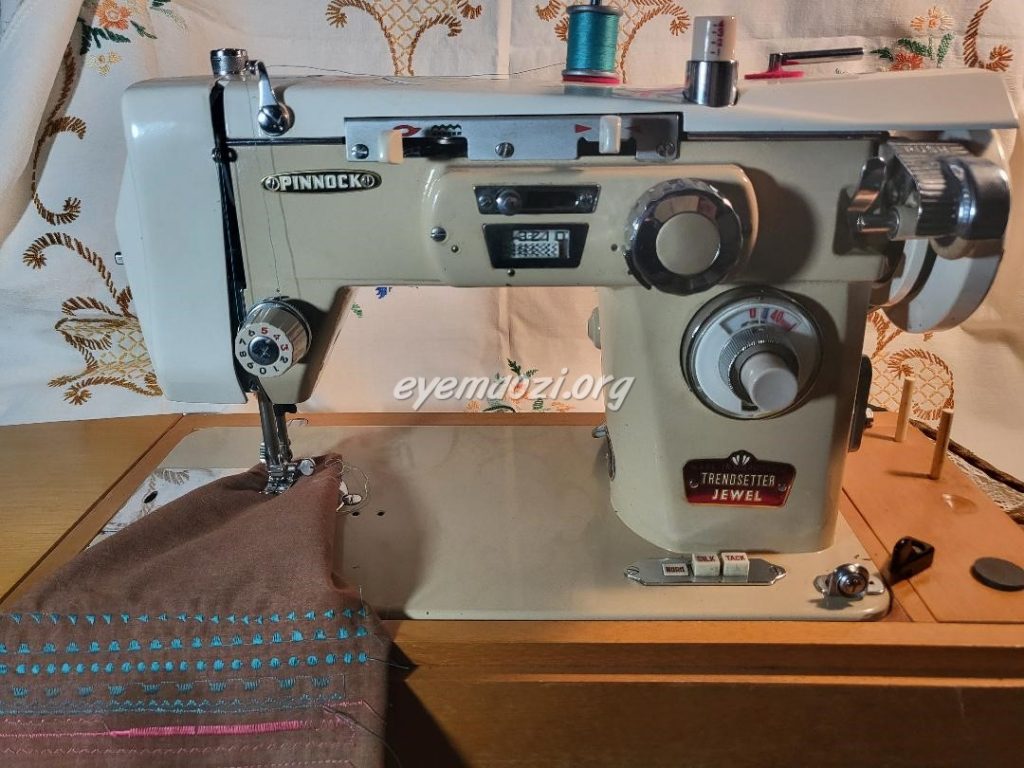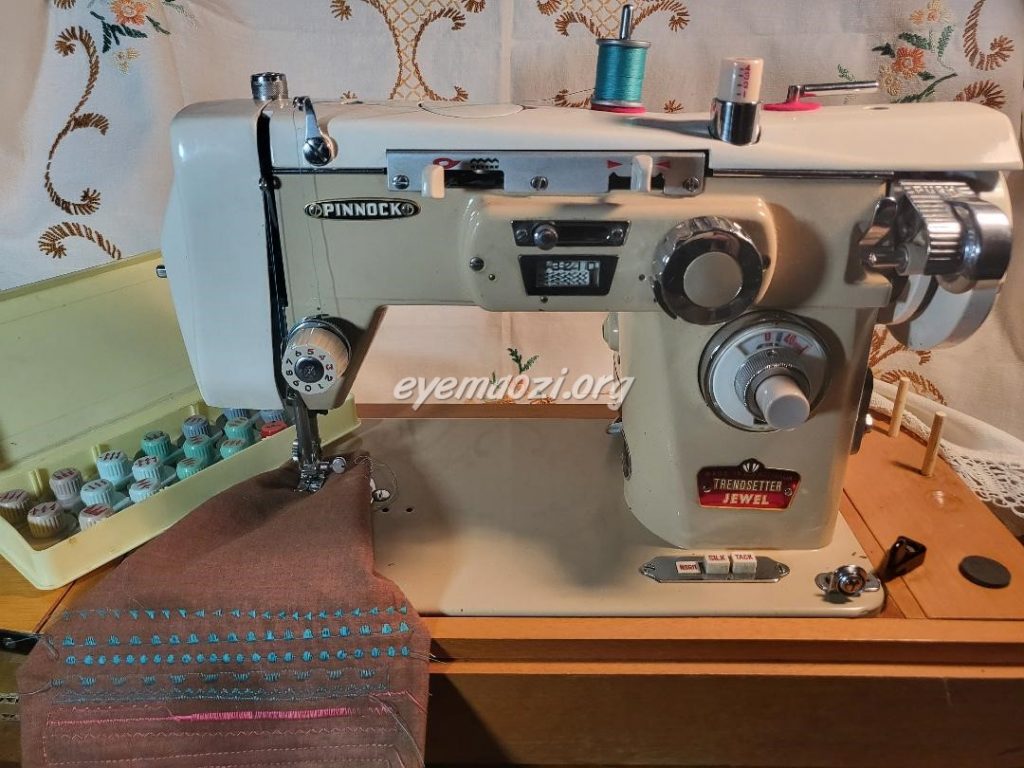 Advertising and media articles
Interesting articles can be found on Trove. The following advert from Canberra Times (ACT : 1926 – 1995), Thursday 30 April 1964, page 6 found at http://nla.gov.au/nla.news-article104291037
I saw this machine advertised in December 2022. My parts machine "jewel" came in this exact same table.
I am beginning to wonder if this was a common table for this machine to come in. To me it looks like it would be designed for the classroom, as the machine drops down completely and the separate wooden panel fits perfectly to make a "smoothish" tabletop. The metal legs are like you would find on a laminated kitchen table from the same era.